How to Convert Your Instagram Engagement into Sales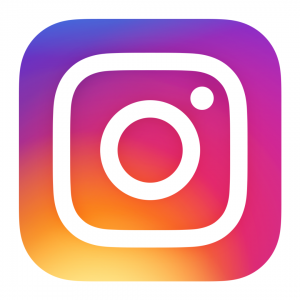 When done right, Instagram can be a rewarding platform for businesses to generate leads, sales and ROI. We talked yesterday about the use of Instagram Pods – a trick to generate greater engagement on posts. After discussing the short-term benefits of using Instagram Pods, we concluded that fake engagement doesn't convert into sales.
But the integrity of Instagram Pods raises a good question, how do you translate your likes, comments and follows into sales?
It's easy for businesses to get sucked in on their engagement rates and completely forget the purpose of engagement – to eventually raise ROI.
The potential for Instagram to generate sales is certainly there, it's just knowing how to transform your business page into a profitable platform!
Here's how you can convert your Instagram engagement into sales.
1. Use Shoppable Instagram
Advertising your products directly through Instagram was made a lot simpler once Instagram Shoppable posts came on the scene.
The feature provides a seamless experience for consumers to shop your products directly from your posts.
80% of Instagram's 800 million users already following an "active shopping business" account (and 200 million users visiting one or more business profiles daily), giving people the ability to shop natively within the Instagram is easier than ever.
2. Customer Service Strategy
Encourage questions and promptly answer them.
Responding to customer queries can really make a difference whether a consumer goes through with a sale. Whether they're looking for your store opening times, how long your products take to be delivered or a simple question about your services, you should make the effort to answer promptly.
Equally, if consumers ask for an up-date on their order, for example, then respond accordingly. This could make the difference between a consumer being a one-time customer or a repeat visitor.
3. Give Something Back with Promo Codes
We all love a good discount.
A well-placed discount code could be the key to converting your followers into paying customers. It gives them a reason to buy your products because they're getting an unmissable offer.
Quick tip: use channel specific discount codes – so you can monitor how much traffic Instagram gave you. For example, Instagram20.
4. Clear, Concise CTAs
Yes, Instagram is a visual platform – but there's plenty of space for you to feature a solid CTA in your post descriptions.
Tell consumers what it is you want them to do. Whether it be to shop a product, book a table or schedule a meeting, consumers need to be directly instructed of their next steps.
The Bottom Line
Experiment with promo codes, images, copy and marketing techniques. No matter what services or products you offer, you need to know what your audience wants and how to give it to them.
If you're Instagram feed is looking a bit bland, rethink your strategy and use our tips to do so.
You might also like:
Why not check out our Digital Marketing Terms Glossary?
About the author:
Marie Harwood is a Digital Marketing Assistant at Different Gravy Digital, Hale, Cheshire.
Different Gravy Digital are a full service Digital Marketing Agency operating in the Hospitality & Leisure, Financial Services, Legal & Property sectors. Products and services range from; 3D & 360° Tours, Website Design & Build, Social Media, Video Production, Search Engine Optimisation (SEO), Content Creation, Email Marketing, Online Feedback / Review Systems and Paid Advertising (Google, Bing and Social Media).
Contact Details:
marie@differentgravydigital.co.uk
0161 706 000
120a Ashley Road, Hale, Altrincham, Cheshire, WA14 2UN