You Can Now Include Music in Stories
At the end of June, Instagram announced yet another feature: music in Instagram stories.
No matter what your story is about there will be a soundtrack to fit any moment that can demonstrate how you're feeling.
"Instagram Stories is now used by 400 million every day, and we're excited to give our community new ways to feel closer to their friends and followers." – Instagram.
Since Instagram Stories have such a large audience, it's no doubt that their latest feature will please their user base. Instagram stories have been incredibly popular over the last few months, so we expect usage will further increase with music stories.
How Does it Work?
– Create photo or video in your story and tap to add a sticker.
– Click on the music icon
– Tap the icon to open a library full of songs
– Search the library yourself or sort through what's popular, mood or genre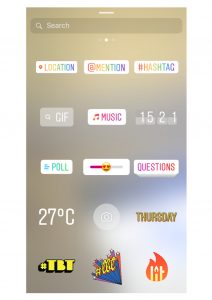 Whilst your delivering the perfect marketing message, Instagram will overlay your chosen song onto your photo or video.
"You can also choose a song before capturing a video. When you open the camera, swipe to the new "Music" option under the record button. Search for a song, select the exact part you want, and record a video as the song plays in the background."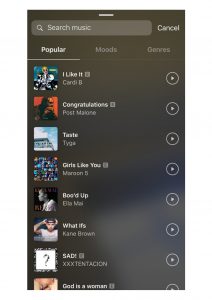 From a marketing perspective, the most concerning question at the moment is will Instagram's library of songs be able to cover what businesses want to portray. Instagram music could be a powerful tool for businesses to enhance their content and engage their audiences even further.
You might also like: