Services
39%

of the world's population use social media
39%

of the
world's population
using social media
pay per click (PPC) management
We specialize in helping businesses set up and manage cost-effective PPC campaigns that generate leads and win sales. Targeted content that designed to be informative & generate sales leads / enquiries. We work to engage your audience, attract them to your website, increase brand awareness and influence them into becoming customers.
Whether you're an online retailer seeking expansion, or a start-up launching a new product, we'll scale your sales and revenue through PPC marketing.
google ads:
(formerly known as Google AdWords)
is cost-per-click (CPC) bidding. These advertisements are 'text only' and usually appear at the very top of a Search Engine Results Page (SERP).
As Google Partner, we are experts in building new and optimizing current Google campaigns. We will boost your visibility and generate qualified traffic to your landing page(s) with paid search ads. All of our campaigns combine the latest Google Ads strategies and by continuously monitoring performance we revise campaigns to achieve the very best return on investment.
bing ads:
has 2.45% of the search engine market share worldwide but still reaches up to 167 million users, so should definitely not be ignored. Like Google Ads, advertisers bid on keywords and phrases in order for their ads to appear in search results. It's cost-per-click (CPC) bidding, meaning that you pay for each click on your ad.
display ads:
Google Display Network (GDN) lets you place ads on over two million websites. Innovative targeting to build large-scale awareness of your brand. We will connect you with potential customers while they're browsing the internet, watching YouTube videos, online shopping or looking for information.
retargeting ads:
are a form of online advertising that enables businesses to connect with users who have already visited their website by showing them targeted ads. Retargeting works by reminding your previous website visitors of your business, services and offerings again and again to encourage conversions. Boost sales, increase signups or promote awareness of your brand, retargeting should be a key competent of your strategy.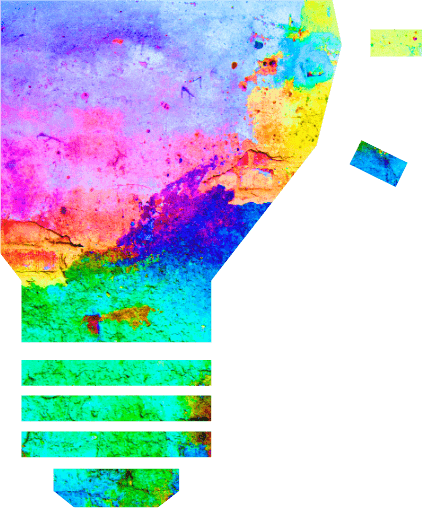 creative
The creative ideas we develop are driven by insight to ensure your brand/business connects with its target audiences.
Our experienced designers can turn their hand to bespoke projects always ensuring they have a visual impact and grab the right kind of attention.
We are happy to work collaboratively with you to ensure your project is given a sound foundation for success.
strategy
No single strategy fits all clients, with Different Gravy you will get a bespoke paid media strategy. We'll do whatever it takes to create profitable revenue streams at the right price for your business. Evaluation of our research and insight in context of your supplied brief informs our strategic approach to your project – whether it's creating a new brand, product launch, advertising campaign, website, or customer experience.
monitoring
Daily monitoring ensures that your campaigns are free of any ongoing critical issues. With the regular review of important KPIs, adjustments are made more rapidly and more often.
reporting
Regular reporting is fundamental to measuring progress, showing value, and identifying actionable steps to improve marketing performance and meet your goals. Different Gravy have invested significantly in the very latest cutting edge reporting software to ensure that clients are always kept up to date on the performance of their campaigns with easy to understand KPIs.
Different Gravy Digital
Suite 4, 1 The Downs, Altrincham, Cheshire, WA14 2QD