WE ARE A FULL SERVICE DIGITAL MARKETING AGENCY BASED IN HALE, CHESHIRE
Different Gravy Digital is a full service Digital Marketing Agency based in Hale, Cheshire, UK. We help businesses become more visible & credible online making them more profitable. Based in Cheshire, we provide a full range of digital services to clients throughout the UK. We currently have clients in Manchester, Cheshire, Liverpool, Yorkshire & London.
Our products include; Website Design & Build, 3D Virtual Tours & 360° Photography, Social Media Management & Marketing, Video Production & Marketing, Search Engine Optimisation (SEO), Content Creation, Email Marketing & Online Feedback Systems.
BOOK A FREE CONSULTATION
Whilst we do work with clients across a wide range of sectors, we do have significant expertise in;
Hospitality & Leisure: Working with: The Dockyard, Living Ventures, Alchemist, East Z East, The Shere Khan, Kettlebell Kitchen, Style Matters, Bells Boxing Gym, Fifth Manchester & Sherbet London.
Legal: Working with: Kuits Solicitors, Howards Solicitors, Anything Legal, Henrys Solicitors & Roberts Crossley Solicitors.
Financial: Working with: Alexander Knight, Bridgewater Acceptances, Heritage Mortgages & Inquesta.
Property: Working with: Northwood, Rauniar Investments, Invest Property Maintenance, We are Plumbers & DANT Property Group.
Different Gravy Digital is a results driven business and we understand the need to work closely with clients to achieve their short, medium and long term objectives. All new clients benefit from a free, no obligation consultation where we look to really understand their business, what they are currently doing & what they are looking to achieve. We then produce a thorough assessment of their current online assets & strategies which allows us to produce a report detailing our recommendations. Transparency & honesty are the key to long lasting working relationships and we provide monthly reports detailing what work we have completed and the results achieved together with any revisions
HOW CAN WE HELP YOUR BUSINESS?
Online Feedback Systems / Online Reviews
WEBSITES
A website is often referred to as an online shop front for a business. A website may well be the first time a potential customer comes into contact with your business, so it's design should definitely be attractive and appealing, however other essential factors to consider are; page speed, user experience, functionality, content creation, responsive design (for display on mobile devices & tablets) and the relevant call to action.
SOCIAL MEDIA
Social Media is an essential part of any businesses digital marketing strategy. Without a Social Media presence your business is missing out on a huge audience. There are now multiple Social Media platforms all of which provide access to a different audience and allow you to communicate with existing and potential new customers. Different Gravy Digital Marketing can help you put together a full Social Media Strategy.
SEARCH ENGINE OPTIMISATION(SEO)
Without an effective SEO strategy your business will fall into the void and end users will be unable to locate your website, 92% of internet searchers do not go past the 1st page of results! With our SEO strategy we ensure that your business gets the exposure it deserves and needs to succeed online.
EMAIL COMMUNICATIONS
With over 2.4 billion people and 7.2 billion devices connected to the internet, businesses should be taking advantage of Email Marketing. Especially the use of video within the email to communicate with potential new customers and existing customers! Email Marketing is still one of the most cost effective ways to generate business and is extremely easy to measure return on investment. Different Gravy have significant experience with Email Marketing and have achieved some outstanding results.
3D Virtual Tours
Different Gravy Digital are delighted to be one of the first businesses in the UK to offer stunning 3D virtual tours. A 3D virtual tour offers potential customers the ability to virtually walk through a venue or property in stunning high definition quality.
Suitable for:
Restaurants & Bars
Hotels & Night Clubs
Gyms & Leisure Centres
Business Centres & Office Space
Residential & Commercial Property
Prices start at as little as £295. Contact Different Gravy today to get a free, no obligation quote.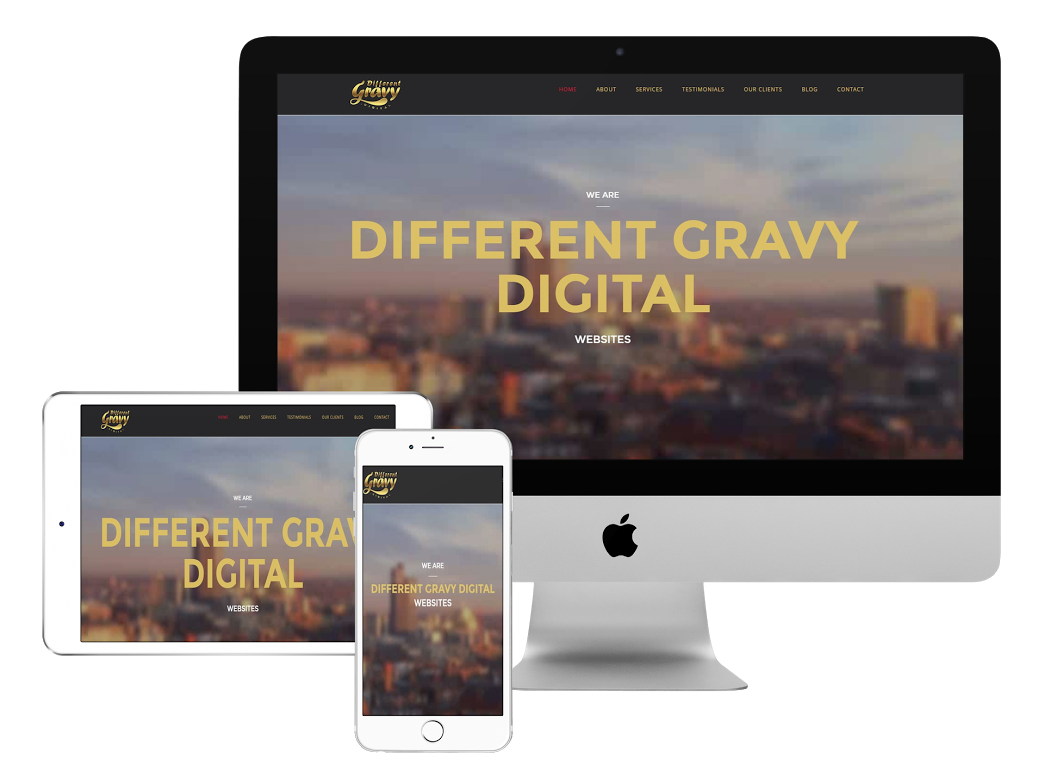 Websites
At Different Gravy we understand that a fantastic website is not about looks alone, although looking good is definitely high on the list of website priorities. Great website design must take other factors into consideration, such as, the client target market, goals & objectives of the business, usability / customer experience and most importantly the budget available.
All website builds start with an initial consultation so that we can understand your business, your target customers and the look / feel you are wanting to achieve. Following the initial consultation we are able to then cost the project accurately and look at creating initial designs / concepts.
We pride ourselves in producing highly engaging, aesthetically pleasing and conversion focused websites that generate results for your business. We work tirelessly to ensure that the end product is delivered on budget and is something our clients are happy with and that we are proud to have created.
Social Media
Different Gravy Digital Marketing believe Social Media is an essential part of any businesses digital marketing strategy.
Without a Social Media presence your business is missing out on a huge audience. Different Gravy Digital Marketing can help you put together a full Social Media Strategy:
Create / modify all Social Media accounts
Link accounts to create multi-posting facility
Integrate Social Media feeds into your company website
Schedule social media posts to be published daily (if required)
Feed customer reviews to your social media
Identify business opportunities on Social Media
Interact with potential customers via Social Media
Report on a monthly basis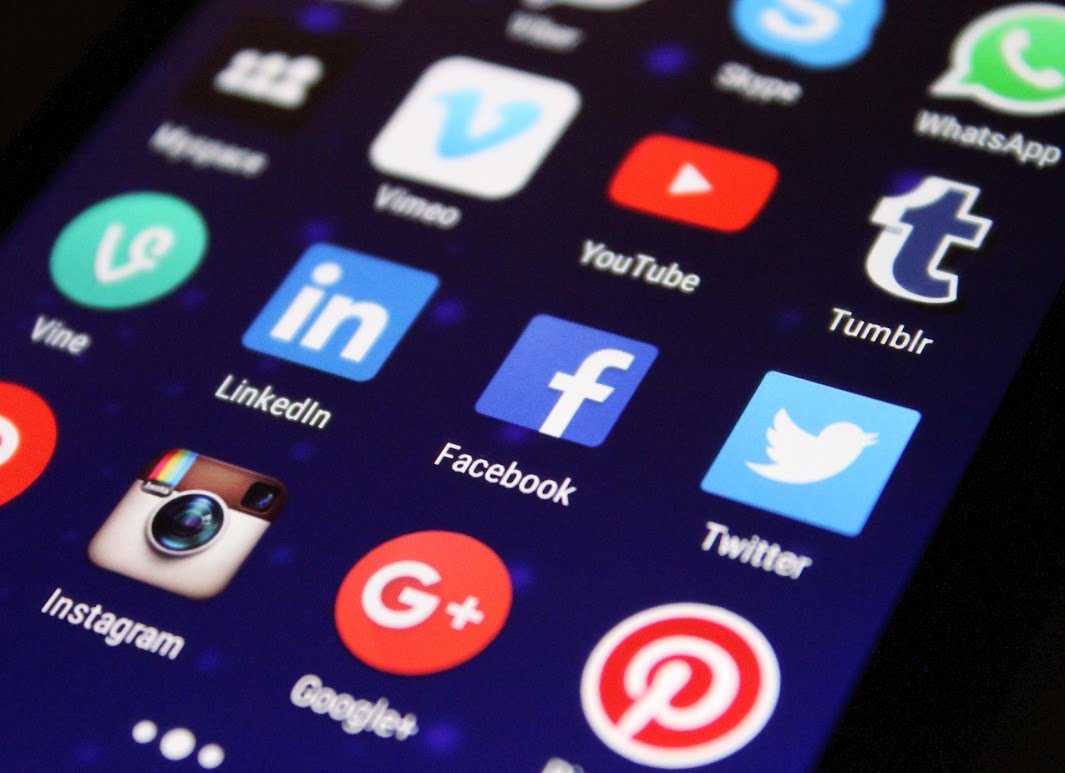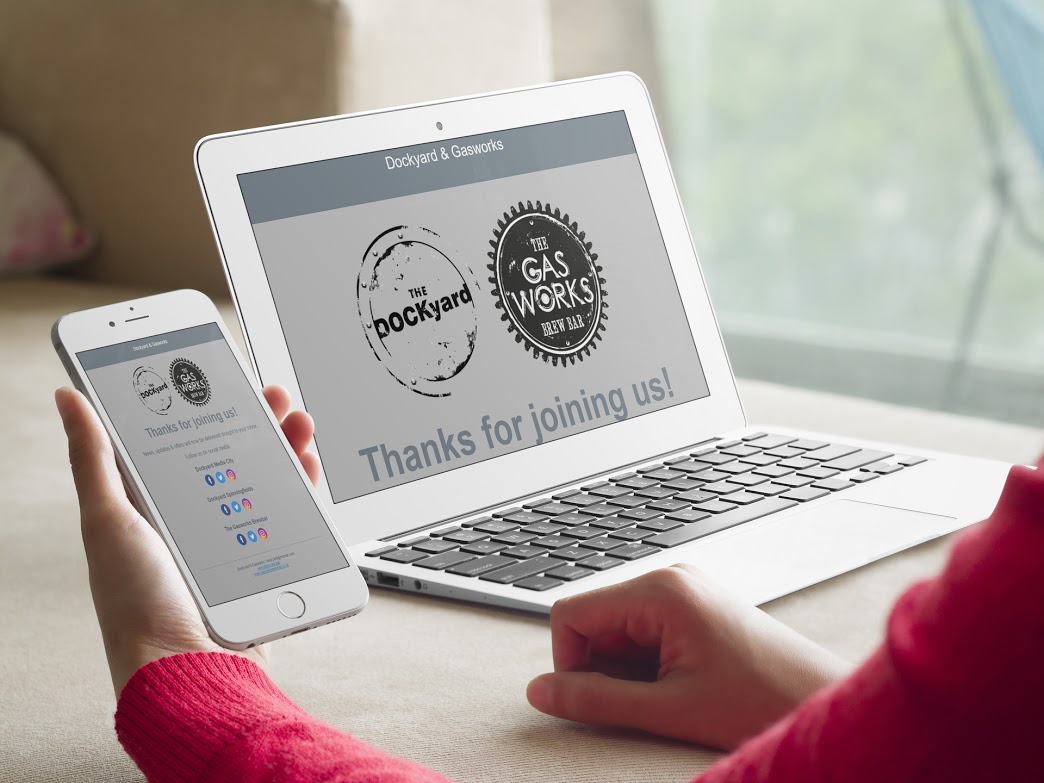 EMAIL MARKETING
Email Marketing gives businesses the opportunity to communicate with their existing customers, providing them with general information, updates on new products / services, special offers, discounts and events.
Whether it's an existing customer database or a fresh prospect list, we can deliver a segmented, targeted and expertly managed email marketing campaign that can be tailored to deliver the results you need.
Email Marketing may not be the sexiest of digital marketing strategies but it remains one of the most cost effective ways of achieving a substantial return on investment.
Online Feedback
Most successful online businesses have some form of customer feedback and/or product review system. Think about how the following sites work; Ebay, Amazon, Argos, John Lewis to name only a few.
Different Gravy Digital believe the foundation of any online marketing should be built initially upon reputation. The best way to do this is to allow your existing customers to share their fantastic experience with the world by using an Online Feedback System which then uses the positive feedback obtained to generate online reviews with web directories such as; Google, Yahoo, Bing, TripAdvisor, Yell & Yelp. According to Marketing Land, 90% of customers say buying decisions are influenced by online reviews.
"I have operated in City Centre Manchester as a Personal Trainer for 7 years and my SEO ranking has always been okay. When I initially spoke to Michael from Different Gravy Digital, I saw the benefit in what he was saying, we signed up 9 new clients through online enquiries, resulting in an additional £3,400 per month / £40,800pa in new business alone being invoiced."

Elliot Hunt – Personal Trainer
READ MORE & SEE EXAMPLES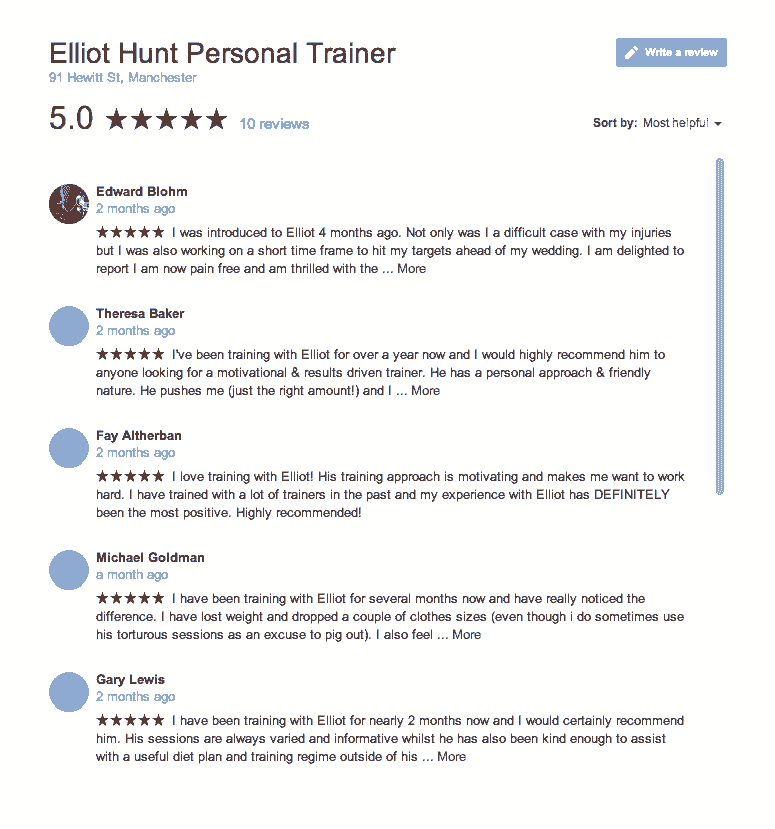 The lovely people we work with
Our Clients
All
Financial
Hair & Beauty
Hospitality And Leisure
Legal
Property
Shere Khan

Roost

Panacea

The Moortop Pub & Kitchen

Le Vogue

La Cantina Tapas Bar

Kuits Solicitors Manchester

Kettlebell

Friends Lettings

The Alchemist Media City

Dockyard – Pub / Restaurant

Howards Solicitors

East Z East – Restaurant

Style Matters

Northwood – Estate Agency

Alexander Knight – Chartered Accountant

Sherbet London

Gasworks Brewbar – Pub / Restaurant / Micro Brewery

Altrincham Football Club

Eat:kaizen – Restaurant

Artisan – Restaurant / Bar

Anything Legal – Outsourced Legal Services

DANT Property Group – Property Investors

Bells Gym – Boxing Gym

Bridgewater Acceptances – Lender

Fifth Manchester – Night Club

Invest Property Maintenance – Property Maintenance

Sweet Diner

Roberts Crossley – Legal Practice

Ziya Asian Grill – Restaurant

Rauniar Investments – Property Investors

We are Plumbers – Plumbing Company

Heritage Mortgages – Mortgage Broker

Inquesta – Forensic & Insolvency Accountants

Henrys Solicitors – Legal Practice
---
Contact us for a free no obligation consultation
Different Gravy Digital
203b Ashley Road,
Hale, Cheshire,
WA15 9SQ