Introducing Instagram for Business!
Instagram for business is hot on the heels of the Social Media king itself; Facebook.
Apart from Instagram's main feature, photo sharing, users can post short videos, upload stories (similarly to Snapchat) and use trending #hashtags (similarly to Twitter).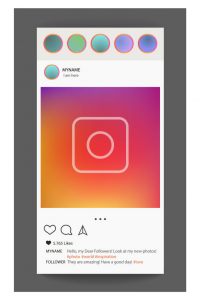 There's so many apps out there, with hundreds more launching every day. A select few become globally used phenomena's, like Facebook and Twitter.
What makes Instagram one of the worlds most success social media apps? With an unbelievable 800 million monthly active users and 500 million daily active users, it's hard to deny that Instagram is one of the best platforms for businesses to reach consumers and showcase their brand.
If you're already an Instagram user, you'll know it has the perfect balance between creativity and simplicity. It doesn't take a genius to navigate, however there are certainly many ways consumers and businesses can grasp the attention of other Instagrammers
If your business hasn't already ventured into the ever-growing Instagram community; I'll be discussing this week how the app can relate to your business.
What Would Using Instagram for Business Mean for Your Brand?
There's hundreds of millions of people waiting to see your brand content through creative images and videos. Obviously, Instagram is by far the most suited platform for visual marketing.
Not only can you share snaps of your company's culture to build a trusting relationship with your followers, you can post sneak peaks and exclusive updates of your products or services. A picture can mean 1,000 words – so adapt your digital marketing strategies to meet the needs of visual consumers with quality images and videos.
There's plenty of ways to be original; too many to include in one blog post. I'll be covering in detail how you can use Instagram for business this coming week.
What to do First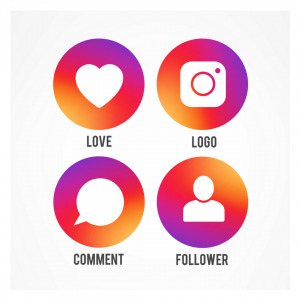 Like any new marketing strategy, you can't just create a business account and have a booming business from the get go. Like anything, building a loyal following and a trusting brand will take time.
Look for inspiration, you'll find the majority of world-wide success brands advertise via Instagram, along will small and local businesses. It will be what you make of it – if you want to be a global brand, or you're looking to appeal to local users, Instagram will be able to help you tailor your advertisements to meet your target market.
Your Starters Check List
Do Your Research
See what's popular and look at ways others are using Instagram for business to engage their audience. You'll find a lot of businesses adopt the same strategies; like investing in the services of Social Media Influencers, running competitions, discount codes and general daily updates. But that's because these practises work and get results. Of course, popular practises only become widely used when some tries a new creative way to engage their audience, so you can still be innovating and test new marketing ideas.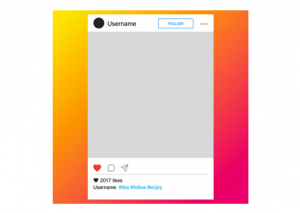 If you think a Social Media Influencer could help your business be a success on Instagram, check out my previous blog post, "Would a Social Media Influencer Help Your Business?"
What Are You Wanting to Achieve with Using Instagram for Business?
Create targets and goals that are realistic and measurable. You may want to consider;
– How many followers do I want in the first month?
– How much increase of traffic to our website do we hope for?
– How much are we expecting our product sales to increase?
To get you started, produce a mission statement to help you keep on target. This will help you to keep in mind advertising on Instagram is completely different to Twitter and Facebook, and the same approach cannot be directly applied.
About the author:
Marie Harwood is a Digital Marketing Assistant at Different Gravy Digital, Hale, Cheshire.
Different Gravy Digital are a full service Digital Marketing Agency operating in the Hospitality & Leisure, Financial Services, Legal & Property sectors. Products and services range from; 3D & 360° Tours, Website Design & Build, Social Media, Video Production, Search Engine Optimisation (SEO), Content Creation, Email Marketing, Online Feedback / Review Systems and Paid Advertising (Google, Bing and Social Media).
Contact Details:
marie@differentgravydigital.co.uk
0161 706 0004
120a Ashley Road, Hale, Altrincham, Cheshire, WA14 2UN