What Message Are You Looking to Get Across Through Instagram?
Instagram centres on visual content. Unlike platforms like Twitter and Facebook, imagery isn't optional, it's compulsory. As a result, images and videos posted to Instagram need to be powerful, insightful and creative.
Your Instagram page needs to reflect your brand, style it however you see most appropriate as it will impact how consumers view your account.
Knowing how to style your account and what content to post can be challenging, particularly if you're unfamiliar with the platform. But, what should you be doing?
Taking Photos
To make the most of Instagram you need to be regularly sharing new posts with your followers. If you're a small business, it's unlikely you have room in your budget for a high-end camera or the money to hire a photographer. Assuming you have a smart phone, your built-in camera should be able to take decent photos. Failing that, invest in a digital camera, they're reasonably priced and worth the money.
Posting Wisely
Is Your Post Going to Have an Impact?
You want to grasp the attention of your audience when they're scrolling through their feed. How are you going to stand out? All posts follow the same format and size, so having a good-looking image is one of the most crucial aspects of Instagram.
Be careful not to go overboard with wacky filters. Even filters can represent your brand, consider what scene you want to set.
You don't need to apply filters, maybe altering the brightness of your image will work wonders.
What About Branding?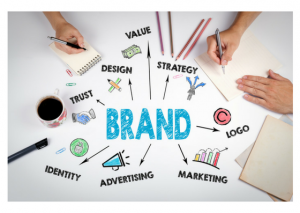 Perhaps you want to include text on your image … would using the same font and colour scheme ensure your brand is identifiable? Maybe a theme would work best? For example, all photos in black and white, or your logo in the top right corner of each post.
Telling a Story
The whole purpose of Instagram is to communicate through imagery, showcasing your brand, business and product.
Don't be afraid to show your fun side! Not all your posts have to be about making a profit or promoting your brand. Look at our 4 creative ways your business can use Instagram
1. Show Your Products
Everyone loves to see new products, particularly if they're interested in your brand.
Don't be afraid to show off, let consumers do a bit of virtual window-shopping! If a potential customer comes across your account, they need to know what you sell, so show them.
Make it in to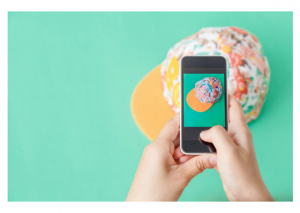 a game to generate interest, perhaps showing snippets of a product and encourage viewers to guess what it is. Or even a count down to a new release will build anticipation and desirability ahead of your new product coming out for sale.
What about businesses offering a service? You can still make the most of showing off your brand. Share some posts of the equipment and supplies that play a role in the services your business provides. What about a 10 second video of your service in action?
For example, gym owners / fitness instructors could share videos of clients participating in fitness regimes or upload pictures of equipment.
2. Feed Their Curiosity
What do you do, day-to-day? Let your followers in on the origins of your best-selling products. For example, if part of your business is manufacturing, show them how a product is made?
Or, if you're a restaurant owner, why not show your followers an employee making a dish?
3. Behind the Scenes
Are you going to an event? Bring your followers along.
Are you going to promote your products? Let your audience know.
Creating an ad? Share an exclusive sneak peek.
Getting ready for an interview? Record exclusive parts for followers to see.
4. Show What Your Products Can do
Instagram is a powerful platform to a create a product demand by helping customers find new uses for what you offer.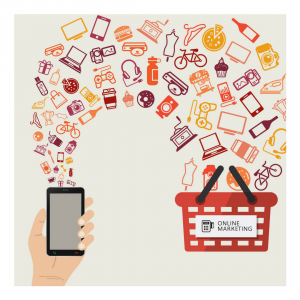 This is the perfect way to involve your followers.
Have fans send in their own photos or videos demonstrating the use of your product. Pick the best ones to feature on your feed that demonstrate creativity.
For example, if you own a furniture store, let your followers share photos or video tours of their interior design and where they decided to place your product.
Brands become credible by showing what impact their product or service will do!
Promoting Your Own Account
Posting regularly is great but there needs to be people to see it. Once your account is up and running, you should look at following some people, ideally those who would be influential in your industry. Look in to how you can promote your Instagram account, through other social media platforms or Social Media Influencers.
If you use business cards, make sure to include your Instagram name on there, along with your other social media business accounts.
If you write a blog, or send newsletters, don't forget to include a link to your Instagram account on there too.
Constant promotion of your Instagram account, as well as your other accounts, will gradually help you gain more followers, thus increasing your brand awareness.
About the author: 
Marie Harwood is a Digital Marketing Assistant at Different Gravy Digital, Hale, Cheshire.
Different Gravy Digital are a full service Digital Marketing Agency operating in the Hospitality & Leisure, Financial Services, Legal & Property sectors.  Products and services range from; 3D & 360° Tours, Website Design & Build, Social Media, Video Production, Search Engine Optimisation (SEO), Content Creation, Email Marketing, Online Feedback / Review Systems and Paid Advertising (Google, Bing and Social Media).
Contact Details:
marie@differentgravydigital.co.uk
0161 706 0004
120a Ashley Road, Hale, Altrincham, Cheshire, WA14 2UN