Your Options for Instagram Ads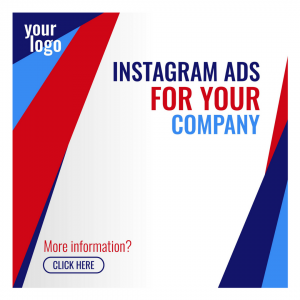 Instagram is a relatively peaceful platform, users can scroll down their feed pretty much uninterrupted by the noise of advertisements. Instagram ads mostly blend in like organic posts, which is one of the reasons why they're so popular.
Make no mistake; using Instagram for business is an incredibly useful marketing tool, especially if your target market is between 18 – 24 years old.
Debatably your style of Instagram ad will determine the success, or failure, of it. But what kind of ads should you implement in to your business? Keep on reading to find out …
Instagram Ads – Images
It's self-explanatory, you can promote your brand through a photo, with the purpose of visualising your brand and attracting your target market.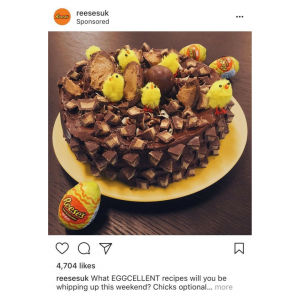 You've got the space to add a caption, should you choose. Here you could include a call to action, CTA, "buy now", "install now", "tag a friend" and so on.
This style of advertisement is perfect for your brand if you're a newbie to Instagram Ads. You need to get a feeler for your brand out there, so posting a few photos will help you make your mark and will show your brand to be active for your followers.
You can create sponsored posts featuring on of your products or services that leads to a landing page or a relevant page on your website. It's open to all advertisers!
Instagram Ads – Multi-Photo Carousel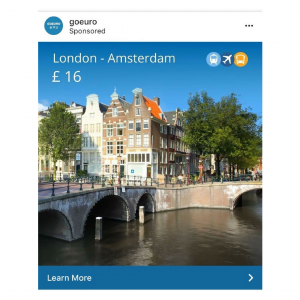 You may feel one picture just isn't enough, why not showcase multiple photos in one ad (that will still include a link to a landing page or appropriate webpage).
You've got room for a little extra creativity here; let a story unfold through a series of pictures, alternatively showcase different angles of a product so users can get a better look.
Opting for a Carousel may be perfect for you to;
– Show a landscape image in closer details, the user will scroll through your images to see the full shot
– Give your audience sneak peaks of a product, perhaps showing them little corners of it or little features
– Showing a product in different styles and colours
Above are only a few ideas, Instagram gives you the liberty to be as original as you'd like.
Instagram itself has nothing to say but praise for their creative idea, "Carousel ads give brands more flexibility in telling their stories by allowing people who view their ads to swipe left to see additional images and link to a website of the brand's choice. One way to look at it is carousel ads bring the potential of multi-page print campaigns to mobile phones – with the added benefit of taking people to a website to learn more."
Instagram Ads – Video
A picture is said to be 1,000 words, but a video is worth so many more.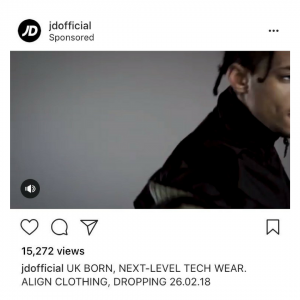 Video ads let you take visual marketing one step further, allowing you to share a video up to 30 seconds long.
With 30 seconds, you've got more than enough to experiment with.
You may want to consider;
– A previous consumer reviewing a product
– A snippet of a longer advertisement
– A demo of a product or service
Not all businesses will be able to tell their story through a single image or multiple. Videos can show your business in motion, captivating your audience's attention but still allowing space for a CTA.
Creating a Profile
Instagram ads aren't the only use for the platform. It's advisable to still post organically.
Just look at some accounts, not all their posts are pushing for sales or CTAs. A part of Instagram is accumulating followers and managing to keep your existing ones whilst gaining more. To do so, your followers need to see your fun side. Perhaps share a fun quote or two, or a repost to show appreciation for other accounts. Sharing snaps of your office life may help to show there's people working hard behind the brand.
Don't forget to make use of Instagram Stories too, they're a good way to keep your followers up-to-date with what's happening.
Instagram offers unmissable marketing opportunities for all businesses. Instagram ads are certainly not ones to be ignored. If you're looking for guidance, Different Gravy Digital are here to help.
Just contact us via the following options;
E: contact@differentgravydigital.co.uk
Tel: 0161 706 0004
About the author: 
Marie Harwood is a Digital Marketing Assistant at Different Gravy Digital, Hale, Cheshire.
Different Gravy Digital are a full service Digital Marketing Agency operating in the Hospitality & Leisure, Financial Services, Legal & Property sectors.  Products and services range from; 3D & 360° Tours, Website Design & Build, Social Media, Video Production, Search Engine Optimisation (SEO), Content Creation, Email Marketing, Online Feedback / Review Systems and Paid Advertising (Google, Bing and Social Media).
Contact Details:
marie@differentgravydigital.co.uk
0161 706 0004
120a Ashley Road, Hale, Altrincham, Cheshire, WA14 2UN