Getting Started with Google Tag Manager
In its simplest form, Google Tag Manager is like a dashboard for their site tags that businesses can use to track their marketing results.
If you want to brush up on your knowledge of Google Analytics, just check out our series of blog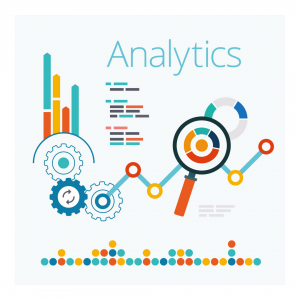 posts:
But collecting data sounds easier than it actually is. It isn't a one-stop shop and businesses need to routinely analyse and make amendments to their strategies to watch their results positively grow.
Whilst the majority of you will be familiar with Google Analytics, less of you may be aware of Google Tag Manager. It works hand-in-hand with Google Analytics and creates more insightful data.
What is Google Tag Manager?
It's basically a small code you imbed into your website's JavaScript or HTML to gather specific data.
Each tag tracks something different, whether it be how long users spend on a page or links they clicked on to arrive on your page.
You might want to understand how consumers typically complete your 'enquire now' form. Once you've embedded the tag it will track the information which can be sent to a third-party tool, most probably Google Analytics.
Any reference to coding tends to put-people-off doing a task, like Tag Manager, except if they're a coder or developer. But don't worry, you don't need to be tech savvy to use Tag Manager. Whilst you can manually code tags you don't need to.
Simply embed a code into your site pages once (lucky for us) and Google Tag Manager will take control of coding and embedding it for you next time.

Embed the Tag Manager code into each page of your website, so the whole process becomes a lot easier. Sites tend to use a range of different tags; Google Tag Manger is a user-friendly that makes uses tags really easy.
Dispelling a Misconception
Google Analytics and Google Tag Manager are n o t the same!
They're completely separate tools, but they do have the capability to work harmoniously.
You can actually opt to use only one of the two tools, but team work is never to be missed.
Google Tag Manager in a Nutshell
– A tag: small JavaScript added to your web page
– Triggers: are literally triggers … you decide when and where tags are implemented
– Variable: receive and store the information you want to by tags and triggers
Why Google Tag Manager?
– You get a better tracking ability
– It works hand-in-hand with Google Analytics, Tag Manager simply provides you with more in-depth data
– Tag exact actions your website visitors are taking
– You have complete control over what audience behaviour you monitor
Getting to Know Google Tag Manager
Google Tag Manager has almost endless opportunities for your business. This post is simply a taster and learn how to use it can be mind-boggling at the beginning. We've only scratched the surface with Google Tag Manager, so keep an eye out for tomorrow's blog post where we will be guiding you through the process of setting up your account.
Why not check out our Digital Marketing Terms Glossary?
About the author: 
Marie Harwood is a Digital Marketing Assistant at Different Gravy Digital, Hale, Cheshire.
Different Gravy Digital are a full service Digital Marketing Agency operating in the Hospitality & Leisure, Financial Services, Legal & Property sectors.  Products and services range from; 3D & 360° Tours, Website Design & Build, Social Media, Video Production, Search Engine Optimisation (SEO), Content Creation, Email Marketing, Online Feedback / Review Systems and Paid Advertising (Google, Bing and Social Media).
Contact Details:
marie@differentgravydigital.co.uk
0161 706 000
120a Ashley Road, Hale, Altrincham, Cheshire, WA14 2UN