Getting Started with Facebook Groups
For Businesses, Facebook Groups are an excellent tool.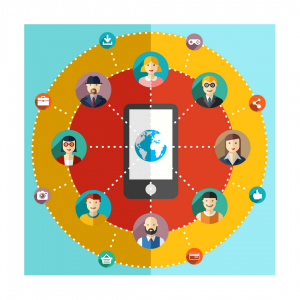 Facebook Groups focus around building communities and they help to build connections between consumers and businesses alike. 1 billion people are already using Facebook Groups, with 100 million members describing their group as "meaningful.
When people follow a brand, like your own, they are keen to have more opportunities to engage with you and learn more about your businesses. They're following you for a reason; because they appreciate your content, want to learn more about you and are interested in buying your products and services.
Facebook Groups are a good way to give something back to your loyal followers and gain more along the way.
Connections between the seller (you) and the buyer (your audience) are more important than ever. Often brands have fierce competition from their competitors, so creating a Facebook Groups is a powerful tool to make solid relationships with your followers.
What Not to Do
Creating a Facebook Group isn't about your business, it's about your audience. Don't spam them with links, don't over sell and exploit your presence.
Facebook Groups are about creating a community; to launch and run a successful group of your own, consider our below suggestions.
How to Run an Effective Facebook Group
Make Your Group Valuable
Maybe offer group exclusive discount codes or include a link to your sales pages.
You could encourage members to post questions where another member or yourself could reply. Perhaps a follower knows the answer to a member's question, like the typical time for a product to be delivered, saving you and them time.
Share interesting topical discussing to fuel debates and interaction. For example, if you own a restaurant you could share an article about a unique recipe and ask for opinions. Not only will your members enjoy a good debate, but you could also discover more about what your typical customer likes.
Share Current Events
It's best to keep on topic and stick to what's related to your industry.
Post updates and news so your followers never miss important information. They'll appreciate that you want them to be kept up-to-date.
For example, if you're in the law industry, you could post about new laws and regulations. Alternatively, if you own a beauty salon you could share the latest beauty trends.
Facebook groups will help you to gain more leads, attract more customers and grow your business.
Keep a Watchful Eye
Most people who join your Facebook Group won't be there to cause trouble, but just monitor how members are using your group. It's down to you to maintain a positive, friendly atmosphere so everyone feels welcome.
You might find pinned posts useful to remind members why you created the group in the first place, what to expect whilst they're a member and how you expect them to act.
Remember, you're representing your brand. Expect the occasional negative comment or two. You'll find it useful to check out our previous blog post, "How to Respond to Negative Reviews Online". Reviews are similar to comments on Facebook, so our points are relevant and transferrable!
Share Your Achievements
Boast about your success! Your fans will love to see your progress, it shows you're a credible and reputable company.
Sharing your success is part of how potential customers trust your brand! Post company milestones and bring your followers along for the journey.
Joining Existing Groups
Your business doesn't need to create its own group. Be a part of groups in your surrounding area or ones relating to your industry. Get your brand out there and noticed. Be part of the wider community.
Get involved in discussions and make your brand's personality shine. Joining groups will help you to generate leads and create relationships with other businesses and will increase your brand awareness.
For example, joining a group for your surrounding area could help you find potential clients through other businesses. It's a form of valuable networking.
Our Key Takeaway
Try creating your own Facebook group to strengthen your customer loyalty and further your relationships.
Alternatively, join other Facebook Groups to see how they operate and become a valuable member.
As you know, Facebook is still a booming business. You should be enjoying all it's features to make the most out of the platform and grow your own brand.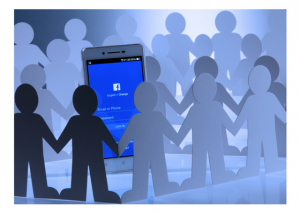 You will also find these blog posts useful…
About the author: 
Marie Harwood is a Digital Marketing Assistant at Different Gravy Digital, Hale, Cheshire.
Different Gravy Digital are a full service Digital Marketing Agency operating in the Hospitality & Leisure, Financial Services, Legal & Property sectors.  Products and services range from; 3D & 360° Tours, Website Design & Build, Social Media, Messenger Chatbots, Search Engine Optimisation (SEO), Content Creation, Email Marketing, Online Feedback / Review Systems and Paid Advertising (Google, Bing and Social Media).
Contact Details:
marie@differentgravydigital.co.uk
0161 706 0004
120a Ashley Road, Hale, Altrincham, Cheshire, WA14 2UN