Getting Started with Facebook Live
Video marketing is on the rise, with over 500 million people watching videos on Facebook every day. As you probably already know, producing eye-catching and engaging videos can be timely (and expensive). That's where Facebook Live comes in.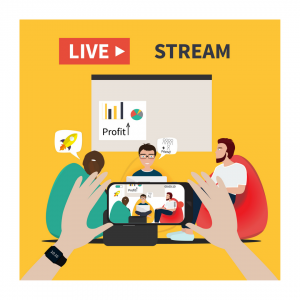 If you're looking to discover more about Facebook Live, you've come to the right place.
You should  catch up on what you might have missed;
What is Facebook Live?
In 2016, Facebook introduced a feature that allowed users to create videos that stream live. You don't need any fancy filming equipment, you only need your smartphone's camera!
Users can engage with your live video by posting reactions and comments and you can see viewer numbers in real-time.
Going live to a potentially huge audience is intimidating to say the least; there isn't any room for mistakes! But it's hassle free, just click the icon to start a live video and you're ready to go.
Why Use Facebook Live?
Connect with Your Audience Directly
One of the most advantageous benefits of Facebook Live is its direct approach to content. Since you're live, your audience know they have your full attention.
It's the perfect opportunity to conduct Live Q&A. Your audience will be thankfully you've taken some time to answer their queries in a timely manner.
More Opportunity for Engagement
Promote your business whilst you're live; encourage viewers to visit your Facebook page or website.
Live videos actually achieve more engagement than normal video content, with 10 times more comments. It's direct and in the moment; you can create a real connection with your viewers.
It's Cost Effective
As I said earlier, all you need is a camera on your smart phone or laptop etc.
Video marketing is a very effective way to grasp attention, but it does come at a price. Facebook Live takes away that stress, it's completely free.
Facebook Live isn't about spending a tonne of money; it's about living in the moment. It's real and unedited, your followers will appreciate live-action.
Whilst recording and posting a video is cost-effective, you still need to be mindful of the content your business is producing … it must be what your viewers want to watch.
How to Use Facebook Live
There's no denying that Facebook Live sounds very daunting. Hopefully after reading about our suggestions below you will feel confident enough to give it a go.
Take the Opportunity to Address Comments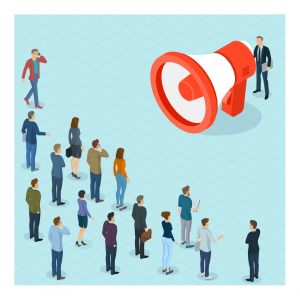 You could use your live video to discuss a topic that your audience have expressed interest in. For instance, you may have shared a blog post that gathered a lot of interest and discussion.
Particularly if your content has a lot of comments, it makes sense to answer all the questions at once instead of repeating yourself when replying to different people.
Answering common questions can also be an encourage for people to tune in, it saves them waiting around for your response. Your audience need to know you have an upcoming live video, you need to spread the word. Perhaps a few posts reminding your followers when you're planning to produce a live-video will encourage them to join.
Similarly, if you have a good-sized following, you could do spontaneous live videos. You don't necessarily need to alert your followers beforehand.
Give an Exclusive Look into Your Business
You should consider …
– A tour around your office
– Introduce your colleagues
– A snap-shot of what you're up to today
– An update on your upcoming product
– Sneak peaks for what's to come
Remember, you need to share what your audience will be interested in whilst being warm and friendly.
Facebook Live videos can be random (to an extent), it's all about humanizing your brand and creating a closer relationship with your following.
Use Facebook Live for Promotion
There's a lot of excitement around live video, since it's in the moment content.
It's the perfect way to announce an exciting upcoming event. Perhaps share specific details, like the time, date, location and (if they can) how to get a ticket.
Alternatively, offer sneak peeks of your new upcoming products. Get your audience excited by sharing details, or even exclusive looks.
Offer exclusive discounts and offers. Maybe share a discount code to thank your viewers for tuning in.
Just remember not all your followers will get a chance to view your video, so do a couple of follow-up posts to maximise your exposure.
Conclusion
Are you looking for a powerful way to engage your Facebook fans?
Facebook Live Video might be the key.
There's no right or wrong way to use Facebook Live. But hopefully you're convinced it's a worthwhile feature to use and you found our tips helpful.
About the author: 
Marie Harwood is a Digital Marketing Assistant at Different Gravy Digital, Hale, Cheshire.
Different Gravy Digital are a full service Digital Marketing Agency operating in the Hospitality & Leisure, Financial Services, Legal & Property sectors.  Products and services range from; 3D & 360° Tours, Website Design & Build, Social Media, Messenger Chatbots, Search Engine Optimisation (SEO), Content Creation, Email Marketing, Online Feedback / Review Systems and Paid Advertising (Google, Bing and Social Media).
Contact Details:
marie@differentgravydigital.co.uk
0161 706 0004
120a Ashley Road, Hale, Altrincham, Cheshire, WA14 2UN