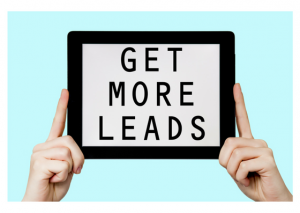 Top 5 Reasons Why Your Website is Not Generating Leads
Your website is one of the most crucial lead generating tools you can have. If your website is not generating leads, is generating low-quality leads, or you're experiencing a lead generation dry spell, don't panic. Because there is usually a reason why this is the case and an easy solution to the problem.
In our article, we will be discussing the typical reasons why websites generate low-quality leads and how you can fix them.
Catch up on our previous posts:
Why Websites is Not Generating Leads
1. Is Your CTA Clear?
Visitors might not be completing contact forms / sign up forms because they don't know they can. You're call-to-action, CTA, needs to be bold, obvious and attention-grabbing. If you want visitors to sign up to your newsletter, tell them! 'Signup to Our Newsletter'. Do you want visitors to complete a contact form, try a CTA like, "Contact Us"?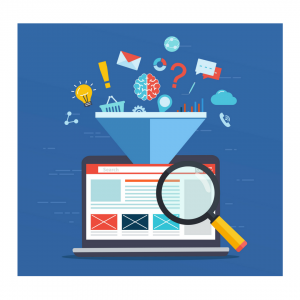 The whole point of CTA's is that they're to the point. Keep them clear and precise.
2. Do Your Social Media Campaigns Link to Your Website?
Put your social media following to good use and promote visits to your website. Whilst social media does have other purposes apart from lead generation, it's a powerful platform to promote your website, contact form or signup form. Share your blogs, competitions, webinars and newsletters to your social media so you can maximise your awareness.
3. Do You Have a Landing Page?
Landing pages are so effective because they only have one purpose – to convert visitors into leads.
Don't over-whelm visitors to your landing page with a busy web-page. Your page only needs 3 key features:
– Mobile responsiveness for mobile consumers
– Clearness
– Simplicity
We've discussed landing pages are length in a previous blog post. To learn more, head over to , "How to Make Your Landing Page Work".
4. Do You Have a Page All About You?
According to KoMarketing, 52% of visitors want to see "about us" information. If you've neglected your About Us page, then that could be the cause of low-quality, or no, leads.
Let people know who you are and what you do. Its important consumers trust a business, and there's no better page to learn more about a company than their About Us page. You should include the basic information and then make your page your own;
– Who are you?
– Why consumers should use your business?
– What you do?
– What's your story?
– Where are you based?
– Who works at your business?
You don't necessarily need all the above information on one About Us page but featuring it on your website gives consumers insight to your brand.
5. Are Your Images Optimised?
Do images really impact generating leads? They do according to Adobe, apparently a staggering 39% of people will stop engaging with a website if images won't load or take too long to load!
Equally, your website needs to quickly load to keep consumer's attention.
You can check out our blog post, "4 Tips to Speed up Your Website" to you can better your images and loading time.
Why is My Website Not Generating Leads?
Do you need some help? We're experts in optimising websites for lead generation.
Get in touch for a free, no obligation consultation for more information!
E: contact@differentgravydigital.co.uk
Tel: 0161 706 0004
Why not check out our Digital Marketing Terms Glossary?
About the author: 
Marie Harwood is a Digital Marketing Assistant at Different Gravy Digital, Hale, Cheshire.
Different Gravy Digital are a full service Digital Marketing Agency operating in the Hospitality & Leisure, Financial Services, Legal & Property sectors.  Products and services range from; 3D & 360° Tours, Website Design & Build, Social Media, Video Production, Search Engine Optimisation (SEO), Content Creation, Email Marketing, Online Feedback / Review Systems and Paid Advertising (Google, Bing and Social Media).
Contact Details:
marie@differentgravydigital.co.uk
0161 706 0004
120a Ashley Road, Hale, Altrincham, Cheshire, WA14 2UN