Lead Generation: The Basics
Welcome to our beginner's guide to lead generation marketing. Over the course of this week we will be exploring how lead generation works, the importance of building leads and effective strategies to build high-quality ones. But before we get into the nitty-gritty, we need to cover the basics.
From a marketing perspective, you need to introduce your brand to consumers who have no idea who you are and what you sell (yet).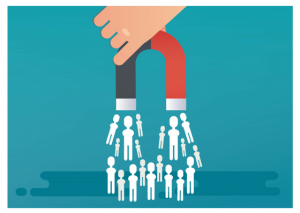 Getting new customers is a challenge, in fact, high-quality lead generation is the top challenge of 61% of B2B marketers. It can take a lot of time, money and dedication to take a consumer, who knows nothing about your business and what you offer, into a paying customer.
We're going to start from the very beginning: what a lead is and what lead generation is.
What's a Lead?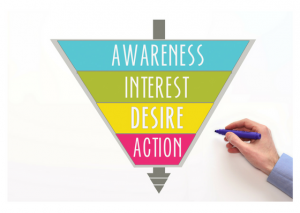 In simple terms, a lead is a person or business who have expressed some sort of interest in what you are offering. They may have shown interest by sharing contact information, like their mobile number, email address or their social media profile.
For example, a popular way to generate a lead is through a lead capture form on a website. You may be encouraged to take an online survey and answer some fashion related questions on a clothing website. To complete the survey, you will have had to leave your contact information, like your email address.
Shortly after you completed your survey you receive an email from the clothing website showcasing the products they have that would suit your style.
From a business perspective, the information the clothing website asked you to provide gave them enough data to send you a personalised email to encourage you to become a customer.
It far less invasive for the clothing company to contact you promoting their products that you're likely to be interested in than it is for a random clothing website to send you a generic email about their products. Leads are about opening communication with consumers when it's relevant, typically when they've taken it upon themselves to engage.
A lead is consumer who is at the first stage of the marketing funnel (the journey from consumer to a buyer).  They've expressed awareness of your brand and it acts as a green light for you to start communicating.
What is Lead Generation?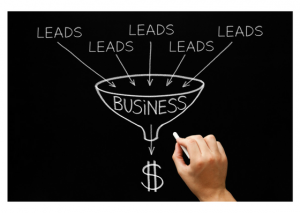 Lead generation is the process of getting the leads that we just discussed above.
It's the strategies businesses use to get people to WANT to share their contact information, this way, those who have shared their information probably expect you to contact them in some form.
Lead generation marketing gets consumers on the marketing funnel, so businesses can ultimately convert them into paying customers.
Why not check out our Digital Marketing Terms Glossary?
About the author: 
Marie Harwood is a Digital Marketing Assistant at Different Gravy Digital, Hale, Cheshire.
Different Gravy Digital are a full service Digital Marketing Agency operating in the Hospitality & Leisure, Financial Services, Legal & Property sectors.  Products and services range from; 3D & 360° Tours, Website Design & Build, Social Media, Video Production, Search Engine Optimisation (SEO), Content Creation, Email Marketing, Online Feedback / Review Systems and Paid Advertising (Google, Bing and Social Media).
Contact Details:
marie@differentgravydigital.co.uk
0161 706 0004
120a Ashley Road, Hale, Altrincham, Cheshire, WA14 2UN