Our Guide to LinkedIn Premium Accounts
Is a LinkedIn Premium account worth the money? If you've ever used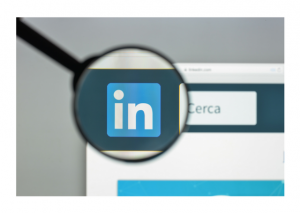 LinkedIn, you'll know the site pushes users to upgrade their account to use the features that are off-limits to standard profiles.
There's 4 different LinkedIn Premium accounts each with unique features, so if you're thinking of upgrading you need give some thought to what style is best for you. And it doesn't come cheap!
The Different LinkedIn Premium Accounts
LinkedIn Premium Career
This style is perfect for job seekers; according to LinkedIn, users with Premium Career get hired 2X as fast.
– Send direct messages to recruiters and job posts with 3 InMail credits
– Discover users who have viewed your profile in the past 90 days and how they found you
– You'll be a featured applicant to help you stand out
– Use Applicant Insights to compare yourself to other candidates
– Take advantage of online video courses led by industry experts with LinkedIn Learning
– Access salary insights without sharing your personal data
LinkedIn Premium Business
As the title suggests, this style will suit users looking to develop their business, expect to get an average of 6X more profile views too.
– Contact any LinkedIn user, it doesn't matter if you're not connected
– Look at who's viewed your profile over the last 90 days and how they found you
– Use Business Insights to closely monitor your company's growth
– View as many profiles as you want from search results and suggested profiles
– Learn how to boost your business with online video courses
– Use Career Insights to access how other job applicants compare to you and see useful salary details
LinkedIn Premium Sales Navigator Professional
If you're involved in sales, this form of LinkedIn Premium will help to boost your sales; since top social selling professionals are 3X more likely to exceed their quota.
– Approach users to initiate discussions with prospects, regardless of if you're connected
– Monitor who's viewed your profile in the past 90 days and how they discovered you
– Analyse your Sales Insights to further your understanding of your accounts and leads
– Unlimited people browsing in search results and suggested profiles
– Use advanced search with Lead Builder
– Save potential leads and easily discover people and save them for a later date
LinkedIn Premium Recruiter Lite
As the name suggests, this style is obviously for recruiters looking to seek talent and potential employees on LinkedIn.
– Contact anyone with InMail
– Look at potential candidates who have clicked on your profile in the last 90 days
– Save time with advanced search with fantastic filters to discover the best talent
– Smart Suggestions will aid your discovery for hidden talent
– Conveniently manage all your candidates in one place
– Enjoy a recruiter-orientated design
What's the Catch?
All LinkedIn Premium Accounts come at a price ….
– Career – from £24.98 a month
– Business – from £39.99 a month when billed annually
– Sales Navigator Professional – from £49.99 a month when billed annually
– Recruiter Lite – from £79.99 a month when billed annually
It's safe to say LinkedIn Premium is expensive … but do you think the benefits out-weigh the eye-watering cost? It depends on the individual; if you use LinkedIn regularly for business then the price is probably worth it.
What is InMail?
If you just have a standard LinkedIn account (like me) then you won't be familiar with LinkedIn's InMail. It allows Premium account users to send direct messages to other members that they're not connected to. Dependent on the Premium account you choose, your InMail credits will vary.
When Should I Upgrade?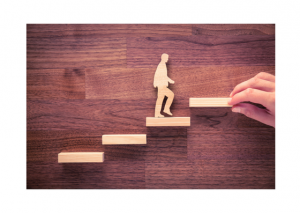 I think it really depends on how much LinkedIn is worth to you as a professional and your business. How many features of your LinkedIn Premium account are you actually going to use? It can be annoying when LinkedIn informs you users have viewed your profile, but you can only know who if you upgrade! But is the curiosity of who's viewed your profile enough to upgrade?
LinkedIn is a business itself, so of course they're going to market Premium Accounts but this doesn't necessarily mean the features are unmissable.
What do LinkedIn Premium Users Say?
There's a few insightful reviews on G2 Crowd …
"The $29.95 per month is relatively expensive, especially for a job seeker. I am not using all of the features available to me to their fullest extent, though…"
"I decided to invest in Job Seeker Premium in order to expand my networking and job search skills. I have been able to see many different perspectives on job hunting thanks to the Job Seeker Premium group."
"I love that you can see everyone who has viewed your profile and also unlimited searches. if you are prospecting on LinkedIn and looking to grow your network – premium is a MUST!"
"We were trying to find a better way to prospect. The key performer is knowing who your target market is – whether it is alum, specific industry, sports enthusiast – you can find them on LI. We needed to get in touch with the right people and LI is helping us to do so."
"I disliked the cost. I enjoyed the trial period though. I found it hard to search for jobs within my field in my current area. I found several jobs that I was qualified for, however most of them were states away."
Our Verdict; is it Worth it?
The best thing to do is just give it a try; see how often you use the additional features and monitor the effect LinkedIn Premium has had on your business insights and you as a professional. Take advantage of all the features and see if it's worth the investment.
Just remember to opt for the right style suited to your needs; consider the components and what's best suited to you. If you don't use what's available to you; you won't notice any difference.
Invest in LinkedIn Premium if you're going to make the most out of it; the subscription is a small price to pay if you grow your network.
You'll find our previous LinkedIn articles useful too;
About the author:
Marie Harwood is a Digital Marketing Assistant at Different Gravy Digital, Hale, Cheshire.
Different Gravy Digital are a full service Digital Marketing Agency operating in the Hospitality & Leisure, Financial Services, Legal & Property sectors. Products and services range from; 3D & 360° Tours, Website Design & Build, Social Media, Video Production, Search Engine Optimisation (SEO), Content Creation, Email Marketing, Online Feedback / Review Systems and Paid Advertising (Google, Bing and Social Media).
Contact Details:
marie@differentgravydigital.co.uk
0161 706 0004
120a Ashley Road, Hale, Altrincham, Cheshire, WA14 2UN