Top Tips to Grow Your Business with LinkedIn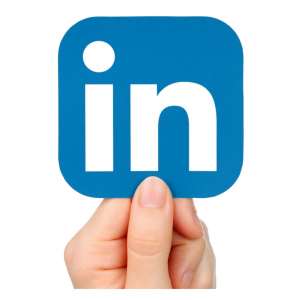 Whilst LinkedIn is a powerful platform to look for job opportunities, seek new employees and create relationships with like-minded professionals, it also services another purpose … you can grow your business with LinkedIn.
With 57% companies having a LinkedIn Company Page, LinkedIn has developed into one of the most powerful marketing tools for businesses to progress their brand.
There's no better place to connect with companies and professionals than a business platform.
5 Suggestions to Grow Your Business with LinkedIn
1. Use LinkedIn Ad Campaigns
When businesses post advertisements on LinkedIn, their content can appear in a few different places to drive awareness and push quality leads.
If you want to learn more about LinkedIn Ad Campaigns, check out our blog posts below;
2. Join LinkedIn Groups
LinkedIn Groups are a place for businesses to share industry related news, find answers, make connections, discuss trending topics and get their business known.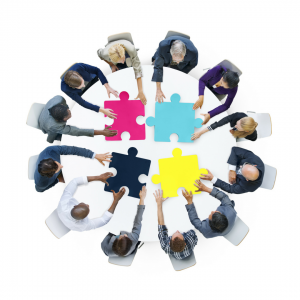 Consider joining groups where your target market is; participate in discussions, share your relevant blog posts and give valuable industry advice. By doing this, you'll be promoting your own businesses and establishing yourself as industry experts. By sharing your expertise, your target market could trust your brand and consider buying your products and services.
Ever considered creating your own group? Try to engage potential customers and businesses by creating a group with the purpose of connecting. Share information about your products, exciting news and trigger discussions. You'll slowly be able to build an audience, gain new members and market your products and services.
Our advice would be to not go over-board explicitly advertising your business; let your knowledge and expertise speak for themselves.
3. Publish Articles
At the moment, companies cannot publish articles using their business name or publish them from the Company Page, although, they business owners and employees can post LinkedIn article through their profiles.
If you want to know what happens when you publish an article, head over to LinkedIn's Overview for more information.
If you can't publish articles (unfortunately publishing isn't available in all locations yet) you can share blog posts and articles from different platforms to appear on your Company Page. Consider using Buffer or Hootsuite, you'll find out blog post "Social Media Management Head to Head: Buffer VS Hootsuite" useful to decide which is best for your business.
4. Promote Your LinkedIn Presence
Bring more traffic to your LinkedIn Company Page by adding buttons on to your website that can direct viewers to your Page. Grow the reach of your page and expand your audience to increase brand and product awareness.
5. Share Regular Updates
If you're going to be promoting your LinkedIn presence, you need to have some content on there for viewers to look at! Give users a reason to follow your Company Page; bring followers a long for the journey as your business grows.
Why not target your updates? You can target your updates to reach specific audiences, like their company size, industry, seniority, geography and language.
But, you need more than 300 Company Page followers to post targeted updates.
Are you ready to grow your business on LinkedIn? Do you have the time and knowledge to grow your business with LinkedIn effectively? We do! Let Different Gravy Digital handle your LinkedIn presence (another your other Social Accounts too!)
Get in touch for a free, no obligation consultation for more information!
E: contact@differentgravydigital.co.uk
Tel: 0161 706 0004
Why not check out our Digital Marketing Terms Glossary?
About the author: 
Marie Harwood is a Digital Marketing Assistant at Different Gravy Digital, Hale, Cheshire.
Different Gravy Digital are a full service Digital Marketing Agency operating in the Hospitality & Leisure, Financial Services, Legal & Property sectors.  Products and services range from; 3D & 360° Tours, Website Design & Build, Social Media, Video Production, Search Engine Optimisation (SEO), Content Creation, Email Marketing, Online Feedback / Review Systems and Paid Advertising (Google, Bing and Social Media).
Contact Details:
marie@differentgravydigital.co.uk
0161 706 0004
120a Ashley Road, Hale, Altrincham, Cheshire, WA14 2UN