Buffer Or Hootsuite For Social Media Management?
If you have any involvement in social media management, it's very likely you've heard of both, if not one, Buffer and Hootsuite. Whilst you can use Buffer and Hootsuite interchangeably, they have their own strengths and weaknesses. They're two of the most popular social media management tools, but who will come away as our champion social media tool?
The Prices
Buffer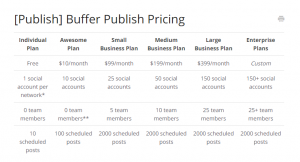 Hootsuite

Buffer
5 Main Attractions
1- Its automatic – Nobody likes a time waster, there's no need to pick individual times and dates because Buffer will do it for you! Your only legwork is to schedule the timings you'd like Buffer to share your posts (just a two-minute job).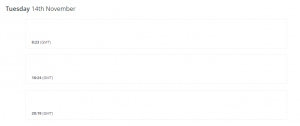 2- It's adjustable – Custom schedule is also available. If you'd prefer to share a time-sensitive post right away, you can!

3- Any place, any time – Are you reading an interesting article? There's no need to open Buffer's website, simply add to your que by using the small icon in the top right corner.

4- Analytics– with just a few clicks you can identify your best and least performing posts!


5- Re-buffer – If a post has performed particularly well, or you want it to reach a wider audience, simply click "re-buffer". It really is that easy.
– Monitoring tools for brand / business mentions
– You can't search for trending hashtags
– You can't view your social accounts feed
– There's no interaction with account followers
Hootsuite
5 Things We Love
1- Drafting – if you've made a start on a message but you don't have enough time to complete it, don't worry, you can save an in-progress message at any time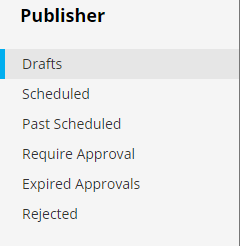 2- View your past schedule – This is a perfect feature if you want to keep a record of your posts! Simply export the schedule (up to the 3 months of activity) with no impact on your existing one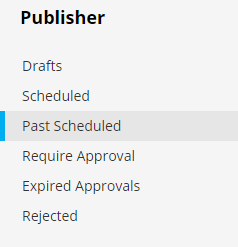 3- It's been around a long time – many social management tools launch, and then disappear shortly after. Nothing is more annoying than getting comfortable with a tool and then it vanishes of the face of the earth. Hootsuite first started in 2008, so it must be doing something right!
4- Monitoring and listening – it's important to know what the public think of your brand, you can keep track of conversations featuring a key word, for example your brand name, whilst keeping an eye on relevant conversations you could join in on.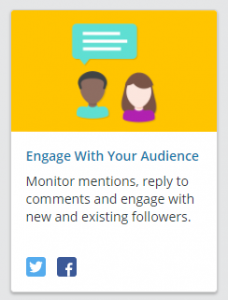 5- A variety of features – think of anything you could possible do with social media, just name it and Hootsuite will do it. Here are just a few examples:
– lists / favourites,
– search for key words
– view account feed
– view rival feeds,
– help to choose the best hashtags
The list is endless. Whilst the features are good, can they be a disadvantage too?
The Cons
– Yes, it has many features, but do you know how to use them? The dashboard is very complex, so it's perhaps not very user-friendly.
– It's expensive, you can't just open an analytic report without paying first.
But who wins?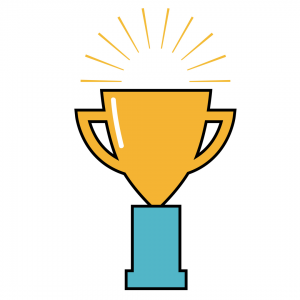 Obviously, they both have their differences. Buffer is a content publisher, designed to manage social accounts. It's a very simple software, just post whatever you'd like in your queue and Buffer will do the rest! Whereas Hootsuite is a social media management tool. It's more complex than Buffer, with users being able to track their social channels, monitor discussions and respond instantly to comments / messages.
Is Buffer simple yet powerful? If you just want straightforward software, Buffer is for you. If you're unfamiliar with social scheduling tools, using Buffer is a great place to start, it's cheaper and a lot easier to get your head around. Is complexity best? Hootsuite certainly has it all, but do they know when enough is enough with their features? Do you even use them all?
What is one person's advantage, is another's disadvantage. For me, scheduling posts is a lot easier on Buffer, but Hootsuite comes in handy too. The idea of both tools is to aid productivity, and they both do that.
About the author:
Marie Harwood is a Digital Marketing Assistant at Different Gravy Digital, Hale, Cheshire.
Different Gravy Digital are a full service Digital Marketing Agency operating in the Hospitality & Leisure, Financial Services, Legal & Property sectors. Products and services range from; 3D & 360° Tours, Website Design & Build, Social Media, Video Production, Search Engine Optimisation (SEO), Content Creation, Email Marketing, Online Feedback / Review Systems and Paid Advertising (Google, Bing and Social Media).
Contact Details:
marie@differentgravydigital.co.uk
0161 706 0004
120a Ashley Road, Hale, Altrincham, Cheshire, WA14 2UN