Top Tips to Optimise Your LinkedIn Company Page
Do you have a LinkedIn Company Page? Is your page attracting the right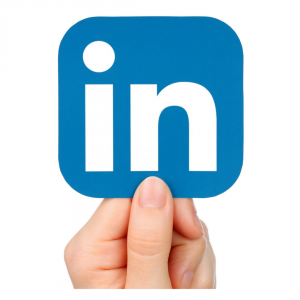 audience? Do you know how to optimise your LinkedIn Company Page?
As we mentioned in our previous blog post, "How to Set Up Your LinkedIn Company Page" your Page is your online business card. It lets you prove yourselves as valuable to your audience whilst giving them the opportunity to learn more about your business and engage.
LinkedIn isn't just a social media platform for networking professionals, it's becoming a popular way for potential customers to find out more about a business, drive conversions and boost success.
Why You Should Optimise Your LinkedIn Company Page
Company pages are actually SEO-friendly, search engines like Google can display a preview of your page on SERPs with a maximum of 156 characters from your business description. Your description should include keywords for your business to help you appear on relevant SERPs.
LinkedIn members can discover companies by using keywords; for your page to reach maximum visibility you need to include keywords and phrases that describe your business and expertise.
Top Tip 1: Use Keywords
You can add keywords in your company profile information, visibly representing who your business is and what you offer. The keywords, also know as tags, help people find your business on LinkedIn as well as on search engines.
What keywords should I use? The products, services and strengths of your business.
Take some time to consider what keywords to use, to help you out, check out our SEO and keywords blog post, "How to Choose the Right Keywords for Website Optimisation"
Top Tip 2: Showcase Pages
Increase your presence online by creating Showcase Pages.
A showcase page are free extensions to your official LinkedIn Company Page. You can create distinctive pages for specific purposes;
– Giving the spotlight to specific products or services
– Sharing content for a target market
– Posting industry related news and events
Focus on your best content and remember to not abandon maintaining the content on each Showcase Page.
Top Tip 3: Keep Your Online Presence
Keep an active presence on your LinkedIn company pages. The more you post engaging content on to your page, the more likely it is your page will appear higher on SERPs.
Slightly off topic, but you could find our blog post, "Is Blogging for Business Beneficial?" handy. It focuses on the important of keeping an online presence, like your LinkedIn Company page, so the points and benefits are relatable.
When you post new updates, they also automatically appear on your public page, then the context can be indexed by Google.
Top Tip 4: Spark Interest
Carrying on from the point above, if your content is proved to be useful (by being engaged with), your Company Page and content will be deemed as valuable to visitors
Your content needs to be worthy of engagement; for instance, likes and comments. To boost your engagement, consider …
– Asking questions to trigger responses; give them a reason to comment on your post
– Open discussions for interesting topics; an irresistible conversation is sure to generate discussion
– Share useful links; bring traffic to your website by suggesting users follow your link for more information
– Make it eye-catching; rich media will get your posts noticed
Could You Use Our Help?
By now you should have a better understanding of how to optimise your LinkedIn Company Page.
But do you really have the time to manage your LinkedIn presence and ensure your business gets the most out of the platform? We do!
Get in touch for a free, no obligation consultation for more information!
E: contact@differentgravydigital.co.uk
Tel: 0161 706 0004
About the author: 
Marie Harwood is a Digital Marketing Assistant at Different Gravy Digital, Hale, Cheshire.
Different Gravy Digital are a full service Digital Marketing Agency operating in the Hospitality & Leisure, Financial Services, Legal & Property sectors.  Products and services range from; 3D & 360° Tours, Website Design & Build, Social Media, Video Production, Search Engine Optimisation (SEO), Content Creation, Email Marketing, Online Feedback / Review Systems and Paid Advertising (Google, Bing and Social Media).
Contact Details:
marie@differentgravydigital.co.uk
0161 706 0004
120a Ashley Road, Hale, Altrincham, Cheshire, WA14 2UN