Do you think blogging is a complete waste of time? Do you know the benefits of blogging? Is your blogging achieving results?
If the answer is no to any of the above questions, you've come to the right place. Before we go into detail, there's one thing you must keep in mind… Keep focused! You'll need to be patient if you want to enjoy the rewards blogging will bring.
Disregard The Myths
1. No one will read them
At the beginning you may generate no interest, comments, likes, but don't be disheartened. Of course, not everybody will read your blogs, but people rely on Google to seek information and answers. If your blogs include information people are looking for, they will use your blogs as a source of information, thus discovering your brand.
2. Every blog post will be a success
Everybody makes mistakes, sometimes your blog might not achieve positive responses. You may use a misleading title, or leave out some worthwhile information. It isn't the end of the world, writing isn't always spot on but at least you know how to improve for next time.
3. Blogging will suck up a lot of time
Time blogging will always be well spent. Don't beat yourself up if a post is taking a few hours to finish (writers block is a real thing) – some blogs will include more complex information than others. I don't have a suggestion for how long to spend writing because everybody is different. But in time you'll become faster.
How Blogging Will Improve Your SEO
The more content produced, the higher your SEO ranking will be. Even if you only posted once a week to begin with, that's still 4 new posts a month! Your website, as a result, will be higher in search results. In time, when people make a search relating to your company, your blog will be one of the first links they see. This will boost traffic to your site and raise awareness.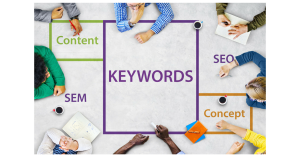 Our tip: keep your posts related to your business. For example, if you own a gym, post about nutritious recipes, new fitness regimes and healthy living. When readers click on your post, you know the topic and your industry is of interest. It's a great way for potential clients to find you and have a look around your website. A reader may be searching for healthy eating tips when they come across your blog about a healthy recipe. They will be more inclined to look around your website as your blog is of interest, and since it relates to your company your website will be of interest too!
Don't oversell your products and services
The content in your posts must be your primary concern. Your readers need to value your posts and be interested in them. If they're boring, readers won't come back. It's vital to not over sell, nobody likes a pusher! Within reason you can talk about your company and what you offer, but do it in a way so your readers have the valuable information they want that doesn't specifically tell them to buy your product, but it highlights why they should…
Our 5 Summary Pointers
– Practise will make perfect
– Interact with your readers
– Take inspiration from other's blogs
– Sign up for Pocket – if you see a blog title that interest you, save it for later
– It's good to be different – be quirky, create a unique voice
To Conclude
Routinely produce blogs relating to your industry. Whilst I have no predictions for how long this will take, if your posts are regular and relevant you will accumulate loyal followers who are genuinely interested in what you and your company have to say. Readers will grow to trust you and feel familiar with your brand. After all, trusting customers will keep coming back!
Take the opportunity to show your company has actual people behind the brand. You've got the opportunity to give your brand a personality, so take it.
About the author:  
Marie Harwood is a Digital Marketing Assistant at Different Gravy Digital, Hale, Cheshire.
Different Gravy Digital are a full service Digital Marketing Agency operating in the Hospitality & Leisure, Financial Services, Legal & Property sectors.  Products and services range from; 3D & 360° Tours, Website Design & Build, Social Media, Video Production, Search Engine Optimisation (SEO), Content Creation, Email Marketing, Online Feedback / Review Systems and Paid Advertising (Google, Bing and Social Media).
Contact Details:
marie@differentgravydigital.co.uk
0161 706 0004
120a Ashley Road, Hale, Altrincham, Cheshire, WA14 2UN