How to do a Competitor Analysis
Establishing even the smallest edge against your competitors can make a significant impact on your success of failure.
With the advancements in technology and innovative research tools, businesses can find out more about the competition than ever before. But simply knowing general bits about their brand isn't enough. To maximise success, businesses need to spend considerable time dedicated to researching competitors, so they can truly understand them.
Why Competitor Analysis is Important
Taking the time to research competitors will help you to:
Know what kind of threat other businesses are
Uncover what your competitive advantages are
Discover any gaps in the market that you could fill
Understand your target audience and what they want
Build strategies that will maximise success
1. Finding Competitors
We've already covered the simple ways you can identify business competitors, catch up – "How to Find Your Competitors".
How many should competitors should you identify? That's up to you. It depends on your industry, how popular what you offer is and how much research you're prepared to do.
If you're a national business, for example, then it's likely you're competing with hundreds / thousands of businesses. So, it'll be best to look at a good proportion of competitors.
If you own a local business, for example, then you might only need to research 4/5 other businesses.
2. Comparing Content
After you've identified who your competitors are, you can begin to dig a little deeper.
We all know content is king – so take a look at their different styles of content:
Here's a few things to consider: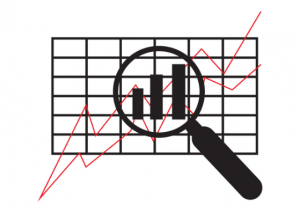 – Blog posts
– Web pages
– eBooks
– Imagery and video
– Press releases
– News
– Whitepapers
– Webinars
– Case studies
– Featured articles
– Social media posts
– FAQs
Where are they posting? How are they distributing content? Medium? Social media?
How does their content compare to yours? Does it generate interest from your target audience? What are they doing that you aren't? What could you do to make yours better?
If you're competitors are regularly featured in articles and you're not, then perhaps that's why they're getting all the leads / sales.
Maybe you discover they post new blogs daily and you post occasionally. Perhaps upping your content will help bring traffic to your website and not theirs.
3. Keyword Research
Whilst you're checking out their content, take a look at their keyword structure too.
What keywords are they using? Check out Google Keyword Planner to find the search volume and decide whether they're keywords you also want to target.
Similarly, what keywords are they not targeting? Again, use Google Keyword Planner to discover new keywords that will potentially bring you more traffic.
Unsure what keywords to choose? Use our guide to help – How to Choose the Right Keywords for Website Optimisation
4. Keyword Placement
Your SEO structure can have a huge impact on the visibility of your business.
Perhaps you're missing keywords from vital areas.
Where are your competitors featuring keywords? Are you missing crucial placements?
Check our blog post, "Where to Place Keywords For Website Optimisation" for more information.
5. Using Your New Knowledge to Improve
An in-depth competitor analysis will give you a much sounder understanding of where you stand against your competitors.
Review all the data you've collected and explore possible strategies to improve. If used correctly, you'll be able to identify your strengths and weaknesses in contrast to rivals.
Research shouldn't just stop once you've gathered and analysed your research. It's an on-going process, one which requires time and focus, so you can keep in the game.
Why not check out our Digital Marketing Terms Glossary?
About the author:
Marie Harwood is a Digital Marketing Assistant at Different Gravy Digital, Hale, Cheshire.
Different Gravy Digital are a full service Digital Marketing Agency operating in the Hospitality & Leisure, Financial Services, Legal & Property sectors. Products and services range from; 3D & 360° Tours, Website Design & Build, Social Media, Video Production, Search Engine Optimisation (SEO), Content Creation, Email Marketing, Online Feedback / Review Systems and Paid Advertising (Google, Bing and Social Media).
Contact Details:
marie@differentgravydigital.co.uk
0161 706 000
120a Ashley Road, Hale, Altrincham, Cheshire, WA14 2UN