A Beginner's Guide to Pushover for Business
Using Pushover for business is a game changer. Do you use more than one phone or device for business? Then you've come to the right place.
How Does Pushover Work?
Pushover will send 'push' message to any of your connected smartphones.
You'll be able to organize messages and notifications from your devices, so you can access them at all times. It's the perfect way to keep all your notifications in one common space.
You can receive notifications that are important to you, for example job postings, news alerts and emails.
It gets better; you can receive the notifications at a time that suits you!
How Can I Access Pushover?
You can enjoy the benefits of Pushover if you have one of more of the following devices;
– Android
– iPhone
– iPad
– Desktop
– Android Wear
– Apple Watch
Why Should I Sign up for Pushover?
Keep Updated
You may need to be notified about something on your computer; or any device that you don't have handy right away. You can integrate Pushover in to your desktop tools, so you can send notifications straight to your phone! You'll never miss a thing.
Save Your Storage Space
As you know, there's apps for literally any need. But, sometimes you don't want to waste up space on your device. Pushover can simply send you a notification; where you would other wise need to use your browser or an app to find the necessary information.
For example, there are plenty of weather apps. It's time-effective to receive a quick notification that it's going to rain today rather than installing an app and wasting storage space.
Quiet Hours
You can set up notification-free times! The feature is called Quiet Hours, which does as it's described. You can take a break from notifications when ever they're not relevant at certain times. For example, if you're spending time with family or on holiday.
Pushover and Your Team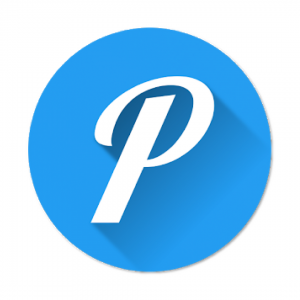 Keep your team in sync and on the same page!
As we've said, using Pushover for business is fantastic. Not only for you, but for your whole team too. Pushover for Teams makes management of your users and their devices easy.
You will have a central dashboard where administrators can manage your users and devices. It's perfect if there are notifications you want your entire team to receive in real-time.
Getting Started with Using Pushover for Business
Below is a quick guide to get you started with your own account.
– First things first, make an account and register all your devices. You'll need to verify your devices then you're almost good to go.
– It's suggested to send a test notification, just so you can be confident everything is working. You'll know if      everything is connected when your selected device receives your message!
– Take note of your user key, as you'll need it later on!
– Don't forget about enabling your Quiet Hours, it's a custom setting so it won't be active until enabled.
Do You Want to Make Better Use of Your Time?
Check out our previous blog posts on useful apps for business;
Why not check out our Digital Marketing Terms Glossary?
About the author: 
Marie Harwood is a Digital Marketing Assistant at Different Gravy Digital, Hale, Cheshire.
Different Gravy Digital are a full service Digital Marketing Agency operating in the Hospitality & Leisure, Financial Services, Legal & Property sectors.  Products and services range from; 3D & 360° Tours, Website Design & Build, Social Media, Messenger Chatbots, Search Engine Optimisation (SEO), Content Creation, Email Marketing, Online Feedback / Review Systems and Paid Advertising (Google, Bing and Social Media).
Contact Details:
marie@differentgravydigital.co.uk
0161 706 0004
120a Ashley Road, Hale, Altrincham, Cheshire, WA14 2UN