An Honest Reflection of Our Blogging Experience
With any marketing method it's always good to reflect on what you've done, what you've learned and what you've achieved so far. We've spent a lot of time building our blog, so we thought it was about time we shed some light on our blogging experience.
For anyone who is hesitant about building a business blog, here's how it has benefited us in under a year.
How Often We Blog for Business
We started blogging regularly from around October 2017, increasing from weekly to daily posts as we got-to-grips with the whole blogging shebang.
We might miss the odd day or two, but we stick try to stick to publishing one new post a day.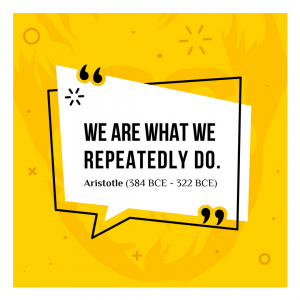 Planning is Key
In a business environment some days you're mega busy and some days you have time to twiddle your thumbs and think about what's for tea. Blogging takes a lot of time, particularly when you're just getting to grips with the routine. On the days when you're not busy with clients you should take the opportunity to get a few high-quality blogs in the bank.
Just because you're posting daily doesn't mean you have to produce blogs daily. Even spend a day or two dedicated solely to content creation or set a slot in the day where you can focus on blogging.
We can't really recommend how much time you'll need to produce content, it depends on the blogger, how in-depth they're research needs to be and how fast they can create it.
We found planning and storing blogs helped us, we try to keep a week in front. At least this way if we have a busier week we can still distribute our content daily.
How We Share Our Content
Your content is only as good as the success that comes from it, whether it be an increased number of views, engagement or leads.
As you know we produce content to be featured on our website, but we promote it in a range of ways to maximise visibility
– Hashtag marketing – using popular hashtags your target market will likely follow
– Social Media Marketing – Twitter, Facebook, LinkedIn
– Weekly email newsletter – usually a round-up of our latest posts
– Medium – a free blogging platform
All our strategies are easy to implement, so you shouldn't have a problem using them. (But if you do please ask for our help in the comment section at the bottom).
Blogging, Why Bother?
You can check out our previous blog posts, "Is Blogging for Business Beneficial?" to uncover the unmissable benefits of regular content.
But we can personally vouch for these perks:
– Lead generation, where potential clients found us through our blogs
– Improved ranking on SERPs
– Gradual increase in engagement – particularly Twitter
– Greater following on Social Media
– More website visits
Our Best Advice for Blogging for Business
– Don't expect results over night – the benefits of blogging can take a while to come
– Write about what your interested in but what's also relevant to your industry
– Create a content schedule and plan a month in advance
– Maximise visibility by sharing your content regularly
– Use visual media
Blogging and SEO
The use of keywords is crucial for blogging, check out our related blog posts for insight:
Would we recommend blogging for business? Absolutely.
If you have any questions about getting started, or you're looking for some advice about your existing blog, then ask us in the comment section below.
Why not check out our Digital Marketing Terms Glossary?
About the author: 
Marie Harwood is a Digital Marketing Assistant at Different Gravy Digital, Hale, Cheshire.
Different Gravy Digital are a full service Digital Marketing Agency operating in the Hospitality & Leisure, Financial Services, Legal & Property sectors.  Products and services range from; 3D & 360° Tours, Website Design & Build, Social Media, Video Production, Search Engine Optimisation (SEO), Content Creation, Email Marketing, Online Feedback / Review Systems and Paid Advertising (Google, Bing and Social Media).
Contact Details:
marie@differentgravydigital.co.uk
0161 706 000
120a Ashley Road, Hale, Altrincham, Cheshire, WA14 2UN