How to Use Instagram Analytics
It's not a question of whether to use Instagram for business, but rather how to use it to deliver effective marketing strategies.
If you want analytics to be valuable, you need to go further than just tracking your metrics. To see progress within metrics, businesses need to act and decode what the numbers are telling them.
How to Measure Your Performance on Instagram
There are a range of metrics available on Instagram Insights, which covers everything from details about your audience to individual post analytics. Catch up:
So, you've got your analytics and you've been tracking them for a while, what next?
Your analytics indicate what your next steps should be – whether it be a change in content style, posting times or paid ad delivery.
What you do next will be based on your key performance indicators, KPI, and what your overall goals are for your Instagram strategy. Common KPIs and goals include:
– To raise brand awareness
– Increase website clicks
– Increase engagement
– To generate more followers
-Lead generation
Based on your own objectives, here's what you might consider doing next:
1. Looking at User Behaviour
User engagement (likes, comments, saved posts) are a really good indicator into the style of content your audience like to see.
Look at what posts are having the biggest impact on your audience. Perhaps posting videos generates great engagement, or maybe sneaky previews gets you the most likes?
Whatever style of content it is, look at how you can deliver similar (but better) content in the future to keep up your engagement rates.
2. What Style Has the Biggest Impact
Besides from engagement, what posts are causing users to contact you, visit your website or make an enquiry?
Perhaps its bright images featuring exclusive offers or it's behind the scenes videos, it's your responsibly to see what content is getting your audience to act.
3. Are You Achieving a Steady Growth?
Are your followers growing at a steady rate?
If you haven't generated any new followers in a while, or if you're losing followers, then it might be time to make some changes to your content.
– Maybe you're posting too often?
– Maybe your content isn't what is used to be?
– Maybe you've recently changed your style, but your audience aren't feeling it?
Whatever you think the reason could be, go back to the drawing board and adapt your content calendar.
4. When Are You Posting?
You know who your audience are on Instagram, but you need to know how to extend your reach. And one way to do so is by finding the optimal time to post.
Look at your previous posts, are there any particular dates or times that have had a big impact?
Test different times during the day and days of the week to find when results in the biggest success for you.
Whether it be during the working week, in the evenings or at the weekend, test different times so your results can be compared.
5. What CTAs Are You Using?
Every marketer knows the importance of using CTA's, since they direct consumers to what you want them to do next. Are you using the same CTA every time? Or are you mixing it up with different phrases?
As long as your CTA is simple, and it highlights a clear instruction, then you shouldn't go too far wrong.
Test different CTAs, adopt active language or a sense of urgency to see what style brings you one step closer to meeting your goal.
6. Are Hashtags Working for You?
Hashtags are an excellent way to extend your reach and go beyond your existing followers – but are you using the best ones?
Hashtags can be a blessing or a curse – it just depends on how you use them.
We've already written about hashtag marketing before – How to Use Hashtag Marketing
If hashtags aren't working for you, consider
– Are the hashtags that you're using too popular? Your content could be getting lost.
– Are the hashtags that you're using too unpopular? No one will be there to see them.
– Are the hashtags that you're using relevant to your post? Maybe you're reaching the wrong audience.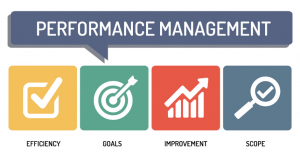 The Bottom Line
There is a single marketing strategy out there that is completely perfect, and marketing strategies on Instagram are no different. Use the insights that are easily accessible to you to outshine your competitor's and reach your business goals.
You might also like …