A lot of the time when articles mention chatbots they comment how much better the use of a bot is compared to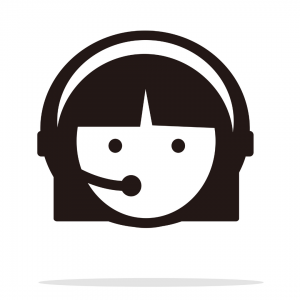 email marketing. Some experts are confident that communicating through a chatbot is a lot better than an email, but together they can boost sales and increase conversions.
Businesses don't have to abandon their email list to increase subscribers for their chatbot. The more ways you can reach your audience the better – chatbots and email marketing can work hand-in-hand to create the ultimate marketing strategy.
How Chatbots and Email Marketing Together Caters to a Wider Audience
One of the greatest benefits of using both marketing strategies harmoniously is that businesses can meet the needs of more of their target audience.
With the use of both strategies, consumers can choose how they'd prefer to hear from you, whether it be through Facebook Messenger or their inbox.
If you have a good open, CTR and conversion rate from email then why complicate things and bring in chatbots? It's a valid question, but both carry many advantages and combined they are stronger:
Take a look at the benefits of each:
The Benefits of Using Chatbots and Email Marketing Together
– Greater access to consumers
– Bring increased traffic to your website
– Raise chances of conversions and brand awareness
– Cater to people who use Messenger more than they check their email
– More product awareness
How Chatbots and Email Marketing Can Work Together
Both strategies work together because they can aid consumers during different stages of the conversion process.
1. Adding to Your Email Mailing List
Once a consumer initiates a conversation with your bot, it can be programmed to ask for details – like their email address. If the consumer is not ready to convert whilst speaking to the bot, they can be sent emails with greater detail and information.
Chatbots can expand the reach of your email marketing by actively encouraging subscribers and placing them on to the sales funnel.
2. Assisting with Lead Nurturing
Consumers can sometimes take time to review, research and debate before buying or committing to a contract. Sometimes people want all the support they can get, which is where chatbots and email marketing come in …
Email Marketing:
– To deliver important information and documents
– To promote products and services in greater detail
– Direct to website
Chatbots:
– Answer questions
– Provide information quickly
– To make reservations
3. Booking and Purchases
Chatbots are smart enough to make reservations, book meetings and handle online purchases.
Email offers a helping a hand by confirming a booking, verifying a purchase and safely providing a receipt.
Conclusion
Chatbots are certainly here to stay and email marketing is far from dead. Using both in conjunction with one another proves to be a powerful strategy. Together, they can grow expand the reach of your marketing efforts, raise website traffic and increase conversions.
Why not check out our Digital Marketing Terms Glossary?
About the author:
Marie Harwood is a Digital Marketing Assistant at Different Gravy Digital, Hale, Cheshire.
Different Gravy Digital are a full service Digital Marketing Agency operating in the Hospitality & Leisure, Financial Services, Legal & Property sectors. Products and services range from; 3D & 360° Tours, Website Design & Build, Social Media, Video Production, Search Engine Optimisation (SEO), Content Creation, Email Marketing, Online Feedback / Review Systems and Paid Advertising (Google, Bing and Social Media).
Contact Details:
marie@differentgravydigital.co.uk
0161 706 000
120a Ashley Road, Hale, Altrincham, Cheshire, WA14 2UN