Email Marketing is Far From Out-Dated
Email has been around since 1971. It's a traditional marketing strategy that is certainly a worthwhile tactic for business owners and marketers.
Do we even need to implement email marketing in to our digital campaigns? We're not exactly short of ways to reach our audience; with social media marketing being a very popular, successful practise.
If you're hesitant to continue implementing email marketing in your digital campaigns, here's our 5 reasons to reassure you otherwise!
Activity
It's a complete misconception that email marketing is outdated. When was the last time you sent an email? When was the last time you checked your inbox? See; it probably wasn't that long ago. Based on research from The Relevancy Group, 66% check their email account multiple times a day.
Smart phones allow users to receive notifications to popup on their screen when they get a new item in their inbox. New emails are pretty hard to miss, so your email campaign shouldn't go unnoticed.
Large Scale Marketing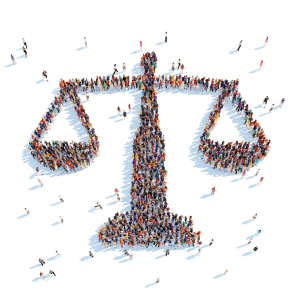 While there where roughly 4.1 billion active accounts in 2014, the number is expected to increase to almost 5.6 billion towards the end of the decade.
For most people, having at least one email address is a necessity anyway. A valid email address is required for signing up to most digital activities, so it's fair to assume your target audience probably have one.
Email marketing has a wider demographic, where as Social Media platforms like Facebook and Instagram tend to appeal to younger ages. The average Facebook user is around 18-49 years old and 90% of Instagram users are under 35. So if your target market are 50 years old upwards, you'll struggle to reach them through social media marketing. Hence the need for email campaigns, they're valued by all age ranges.
Analysis
Most email marketing tools include analytics where you can measure your bounce rates, open rates, click through rates and so on. All the statistics will be in one place, making it convenient to analyse. Just take a look at our blog post, "Making the Most Out of Email Campaigns" if you're looking for ways to increase your website traffic, leads and conversions.
Analytics are particularly useful for nurturing and defining your database. Monitor your bounces, if the same bounces keep occurring, you need to remove them from your mailing list to avoid your IP address becoming black listed. The same for spam marks, if a lot of your recipients are marking your emails as spam, you need to reflect on why this may be the case and improve.
Personalised
Social Media targeting can be broad. Typical categories include; demographic, location, interests and history. Whereas, marketing emails can be so highly targeted they can appeal to individual users.
Take the time to segment your recipients in to small categories based on their similarities, which will give your emails a personal touch. If recipients feel you're making the effort to understand their individual needs, they'd be more likely to follow your CTA (call to action).
The Down Side
Like any strategy, email marketing does have disadvantages.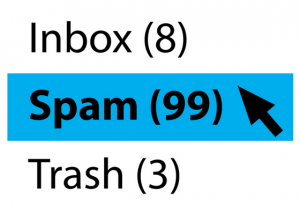 Spam is a problem.
Unfortunately, some people do abuse email addresses. To refine the amount of emails that people receive, there are filters in place to move spam emails in to junk folders automatically. You run the risk of your emails being mistakenly placed in junk folders. Or, recipients assuming your email is spam and marking your address as spam before they've read it.
If you want to avoid your emails landing in the junk folder, keep on the look out for our next blog post where we will share our valuable suggestions.
Digital Marketing tends to centre around the latest technology being the most effective way to reach our target audience. But this isn't the case with email marketing, it's constantly evolving to appeal to our modern market and is for sure a strategy that should still be implemented in to your campaigns.
About the author: 
Marie Harwood is a Digital Marketing Assistant at Different Gravy Digital, Hale, Cheshire.
Different Gravy Digital are a full service Digital Marketing Agency operating in the Hospitality & Leisure, Financial Services, Legal & Property sectors.  Products and services range from; 3D & 360° Tours, Website Design & Build, Social Media, Video Production, Search Engine Optimisation (SEO), Content Creation, Email Marketing, Online Feedback / Review Systems and Paid Advertising (Google, Bing and Social Media).
Contact Details:
marie@differentgravydigital.co.uk
0161 706 0004
120a Ashley Road, Hale, Altrincham, Cheshire, WA14 2UN