Why You Should Launch Your Own Messenger Chatbot
Before you discover the incredible benefits of Facebook Messenger Chatbots, catch up on our previous blog post to understand what they actually are!
Facebook Messenger Bots are certainly proving themselves to be useful for businesses.
1. Facebook's Popularity
1.2 billion people use Facebook Messenger and it's likely your target m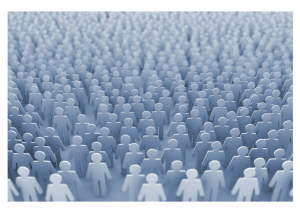 arket is included in that statistic. Facebook has been around for years and its popularity just keeps increasing as time goes by. Those 1.2 billion who use Facebook Messenger, do so because it's simple, easy and convenient.
Messenger Chatbots share the same simplicity, easiness and convenience. Consumers don't have to open several links or apps to find the information they're looking for. All users have to do is ask your bot!
Not only does Facebook have a huge database, it will give users 24/7 customer service. Typically, Messenger Chatbots will respond instantly to consumers; so, they aren't left waiting and wondering.
2. Facebook Messenger Chatbots Are a New Opportunity
Chatbots are cutting edge, and not every businesses has tried them!
After a consumer has clicked the little blue button to initiate a chat with your bot and you've sent your standard welcoming message, once they have taken action (by responding to your message or pressing a button) they're considered a subscriber.
Then, you have permission to reach out to all the consumers who you have engaged with (unless they have unsubscribed!)
Facebook Messenger is still relatively new in digital marketing. It's mostly uncluttered and users don't tend to receive numerous messages a day from businesses (unlike in their email inbox).
If you start using Facebook Messenger Chatbots right now, you will have an advantage over your competitors. It's best to get to grips with chatbots, find out what works, what doesn't and the most effective way to keep your consumers subscribed and engaged. Like any marketing tactic, there is always the risk it becomes over-used and people start to become irritated and block business messages before even reading them.
So, it's wise to establish your self as a reputable brand on Facebook Messenger before it becomes over crowded and it'll be near impossible to break through the noise.
3. Facebook's Trustworthy and Familiar
Messenger is the way people communicate with those who they are familiar with; family, friends and so on.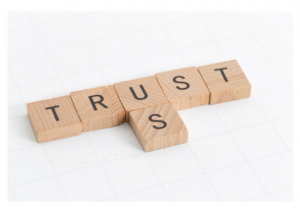 People get alerts for new emails in their inbox all the time. Whether it be work related, confirming a booking or a marketing campaign, it can be an easy to mistake to just brush past new messages. Whereas, Facebook is peaceful, and chances are users don't get more than a few notifications on Messenger each day.
It's easy to ignore new emails if you don't fancy reading them, however, Facebook is used all the time for status updates, uploading photos, scrolling through your newsfeed and uploading stories. People spend a lot more time on Facebook, meaning your message would be a lot harder to ignore.
In a nutshell, because Facebook is incorporated so much in to our daily lives, if a user gets a message from your business via Messenger, they're likely to feel a sense of familiarity and trust.
Overall, introducing a quality chatbot will help you reach your audience in a new exiting way.
Different Gravy are positioning themselves as one of the UK's first agencies offering chatbots to businesses.
If you'd like to find out more, please do not hesitate to contact us.
E: contact@differentgravydigital.co.uk
Tel: 0161 706 0004
About the author: 
Marie Harwood is a Digital Marketing Assistant at Different Gravy Digital, Hale, Cheshire.
Different Gravy Digital are a full service Digital Marketing Agency operating in the Hospitality & Leisure, Financial Services, Legal & Property sectors.  Products and services range from; 3D & 360° Tours, Website Design & Build, Social Media, Video Production, Search Engine Optimisation (SEO), Content Creation, Email Marketing, Online Feedback / Review Systems and Paid Advertising (Google, Bing and Social Media).
Contact Details:
marie@differentgravydigital.co.uk
0161 706 0004
120a Ashley Road, Hale, Altrincham, Cheshire, WA14 2UN