Getting Started with the Benefits of WordPress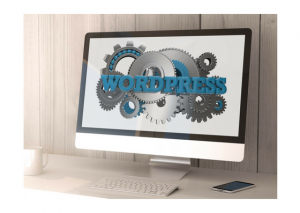 WordPress is one of the most feature-rich content management systems (CMS) for websites. WordPress dominates the market share, with almost 60% of websites using a CMS opting for WordPress. WordPress initially started as a platform mostly used for blogging, but it has developed into an innovative, customisable CMS. But what makes WordPress so good, especially when there are so many others to choose from? In this article, we will be covering the best benefits of WordPress and why businesses should either use WordPress from the beginning or change to a WordPress site.
Before we discover the benefits of WordPress, you'll want to catch up on our previous posts if you haven't already:
There are several compelling reasons why WordPress is the best CMS out there, but we're going to start by outlining the top 4.
The Top 4 Benefits of WordPress
1. Plugins Galore
Do you want to redirect a URL? Redirection can help you.
Do you want to optimise your site? SEO by Yoast can help you.
Do you want to backup WordPress? BackupBuddy can help you.
Do you want to boost site speed? W3 Total Cache can help you.
There are dozens of different plugins that act as an add-on to your website to give it more functionality. WordPress is already customisable, but with the extra help of plugins your business can boost your site, conversions and website traffic even further.
There is quite literally a plugin for everything … they make what you thought to be impossible, possible. For example, Redirection helps you to swiftly manage 301 redirections and keep an eye on 404 errors, along with improving the URLs on your site.
We previously published a blog, "Beginner's Guide to Caching Plugins for WordPress" that you might find useful too.
2. Catering the Mobile Consumer
In 2018, 52.2 percent of all website traffic worldwide was generated through mobile phones, up from 50.3 percent in the previous year. Therefore, it's crucial your website caters for the mobile consumer.
A major benefit of WordPress is mobile responsiveness. It's likely the WordPress theme you choose will be automatically mobile responsive, but if not there's a plugin you can use to transform your website's appearance for an optimal viewing experience.
To make your WordPress website mobile friendly, you can consider the following plugins:
You might also want to consider accelerate mobile pages (AMP), just head over to our previous blog post, "Our Guide to AMP, Accelerated Mobile Pages" to find out more.
3. Manage Your Website from Any Computer
You don't need to download any app or install and software to access your WordPress site. This is fantastic in terms of accessibility, you can manage your website from any device, PC, mobile, laptop, tablet and so on.
You might always be on the go and never next to one specific device, or perhaps you want multiple members of your team to maintain your website. WordPress makes this as simple as possible, you can include your own team with WordPress's "Multiple Access" feature. The site admin can create different user accounts (with different access levels) so your team can work together to monitor your website from any destination.
4. Easy to Post Blogs
As you can see from our blog post, "Is Blogging for Business Beneficial?", Google considers blogging an important component of ranking highly on SERPs. Posting regular blogs will increase engagement with customers, allowing you to market your products and attract visitors to your website. And since WordPress is the champion blogging site, it makes sense to use their platform to share new content.
As we mentioned at the beginning of the article, WordPress used to only be used as a blogging platform. But this has its benefits. You can seamlessly include blogs into your WordPress website.
To make your blogs even better, you can also setup:
– Website visitor commenting
– Encourage email subscriptions through your blog
– Add sharing capabilities to maximise visibility
– Include your most recent posts on your home page
Thanks to WordPress, businesses can build a website with everything they need to succeed.
Could We Help? Different Gravy Digital are experts in designing, building, hosting and maintaining WordPress websites.
Get in touch for a free, no obligation consultation for more information!
Why not check out our Digital Marketing Terms Glossary?
E: contact@differentgravydigital.co.uk
Tel: 0161 706 0004
About the author:
Marie Harwood is a Digital Marketing Assistant at Different Gravy Digital, Hale, Cheshire.
Different Gravy Digital are a full service Digital Marketing Agency operating in the Hospitality & Leisure, Financial Services, Legal & Property sectors. Products and services range from; 3D & 360° Tours, Website Design & Build, Social Media, Video Production, Search Engine Optimisation (SEO), Content Creation, Email Marketing, Online Feedback / Review Systems and Paid Advertising (Google, Bing and Social Media).
Contact Details:
marie@differentgravydigital.co.uk
0161 706 0004
120a Ashley Road, Hale, Altrincham, Cheshire, WA14 2UN