What CMS is Best for Your Business?

Choosing the right CMS, Content Management System, to host your website is like choosing the right location for your office space or shop. Deciding what CMS is best for your business consideration and the incorrect choice could negatively impact your business.
If you're unsure what a CMS is, or why you should use one, head over to yesterday's blog post;
You need to consider the purpose of your website when choosing a CMS; it's features need to accommodate to your business needs.
We aren't short of options when it comes to picking a content management system. Depending on what you want to use your CMS for, how complex it needs to be and who's going to be using it, it can be a challenge to find the most ideal CMS for your business website.
Most CMSs have the same basic features, typically:
– Links: remove and add links to content
– Videos: upload and delete videos
– Images: feature, resize and delete images
– Editing features: copy, paste, delete
– Page Management: create, edit, publish and delete pages
– Minimal SEO: keywords, page descriptions and titles
– Traffic analytics: Implement Google Analytics and other tools
– Free plugins: typically, social networking and banner management
– A selection of templates, including logo and colour scheme
Whilst there are plenty of different CMSs to choose from, some are better than others. It's crucial when you're considering what CMS is best for your business that you consider what you're going to be using it for and whether the CMS can cater for that.
The Top 4 CMS
4. Drupal
Drupal is a complex open-source CMS. You don't necessarily need programming experience for basic use, it is not classed as a simple CMS tool (like Wix).
There's plenty of tools you can implement to structure and organise your site the way you want it.
Popular features include:
– Taxonomy: gives sites use of organisation keywords known in other systems as categories, tags or metadata. -users can connect, relate and classify their website's content.
– Drupal Themes: customize your site so it suits your needs
– Plugins: there's plenty of plugins available to enhance your site
If you're ever struggling with something on Drupal, there's plenty of support at hand to solve your issue as soon as possible. Drupal developers are a strong community, together they're constantly updating and improving modules to improve their platform.
You might not have heard of it, but it's actually a popular CMS. Over 1,000,000 businesses use Drupal, for example, Fiji, 2016 Summer Olympics and Fox. With such big brands for clients, Drupal must be doing something right
3. Magneto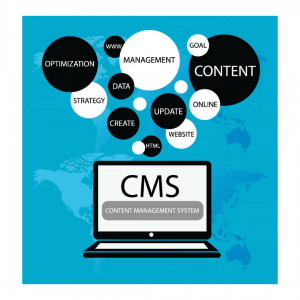 Magneto is the go-to platform for ecommerce content management and it's arguably the most SEO-friendly of all ecommerce platforms. Magneto boasts more than 250,000 merchants around the globe choosing them as their e-commerce platform, it's the most popular ecommerce platform in the word.
Unlike platforms like WooCommerce, Magneto is built to cater for online stores of any size, whether you're selling 100 products or 1 million, businesses can be confident Magneto will not let them down.
Just like Drupal, Magneto has some big clients under their belt. Coca-Cola, Burger King and Christian Louboutin to name a few.
Magneto is feature-rich, that provides businesses with full control over the running and format of their online store. With a Magneto website, you can expect features like:
Checkout, payment and shipping
Magneto features include:
– SEO, search engine optimisation
– Analytics and reports
– Tools for marketing promotion
– Order management
– Customer service
– Customer accounts
– Catalogue management
– Product and catalogue browsing
2. Joomla!
Joomla! is one of the best PHP open source content management systems that allows developers to create interactive websites.
To make your website your own, there are thousands of free extensions and templates, so you can customise your site to reflect your brand.
With nearly 2 million active websites, Joomla! is one of the worlds most popular software packages. No matter your organisation, whether you're a small or worldwide business or a non-profit organisation, Joomla! can build, organise, manage and publish your content.
Joomla's! core features include:
– Content editing and publishing
– Global and professional support: professional service provides, a forum, extended documentation and integrated help system
– Design features: including template overrise and template frameworks
– Multilingual: over 70 languages
– Flexibility: design a blog, business website, intranet, community website …
– Over 8000 extensions are available
1. WordPress
WordPress dominates the CMS market with 59% of the market share. As you can see, it's leaps and bounds ahead of other CMSs in terms of popularity. One of the primary reasons for this is because you don't need to be tech-savvy to use it. Businesses can be assured they can customise their website with fantastic layouts, plugins and applications.
WordPress features include:
– Easy navigation: quickly make changes to your site whenever necessary
– Have your own domain name: register a unique .com, .net, .org or .me domain
– Unique designs suited that can be customised to reflect your brand
– Statistics at your finger tips: unlock where they found you and where they're from
– Support and help
– Mobile responsive design: so, your site looks good on every screen
WordPress can cater for a wide variety of businesses, including blogs, business sites and portfolios. They're trusted by some of the biggest brands, like The Walt Disney Company and Katy Perry.
What CMS is Best for Your Business
At Different Gravy Digital we think WordPress CMS is best for your business. But, it does depend on the style of your business, if you're an ecommerce site Magneto is probably your best option. However, for anything else, in our opinion WordPress is the best CMS.
Could We Help? Different Gravy Digital are experts in designing, building, hosting and maintaining WordPress websites.
Get in touch for a free, no obligation consultation for more information!
Why not check out our Digital Marketing Terms Glossary?
E: contact@differentgravydigital.co.uk
Tel: 0161 706 0004
About the author:
Marie Harwood is a Digital Marketing Assistant at Different Gravy Digital, Hale, Cheshire.
Different Gravy Digital are a full service Digital Marketing Agency operating in the Hospitality & Leisure, Financial Services, Legal & Property sectors. Products and services range from; 3D & 360° Tours, Website Design & Build, Social Media, Video Production, Search Engine Optimisation (SEO), Content Creation, Email Marketing, Online Feedback / Review Systems and Paid Advertising (Google, Bing and Social Media).
Contact Details:
marie@differentgravydigital.co.uk
0161 706 0004
120a Ashley Road, Hale, Altrincham, Cheshire, WA14 2UN