How to Make the Most Out of Your Chatbot
Catch up on what you may have missed;
Take advantage of our tips so you can make the most out of your own chatbot.
1. Link Facebook Ads to Messenger
Did you know you can produce News Feed ads that can directly link to your Messenger account?
Use targeted ads to bring your audience right to you, perhaps an advertisement as simple as; we've launched a new exciting bot for you to try!
2. Take Advantage of Chatbot's Learning Ability
Over time, your bot will be able to discover and retain customer's preferences. Through artificial intelligence, your bot will use interaction history to create a specific profile based on each individual customer. Helping you deliver personalised messages and content!
3. Follow Up Messages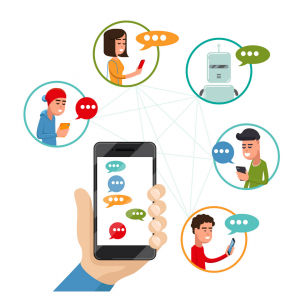 This works like follow up emails, however you'll probably get a better response and action rate since consumers spend more time on Facebook than on their email account.
If you have information you feel worthy to share with your consumers, you can do so.
For example, CNN's chatbot will send breaking news to keep consumers up to date with urgent happenings. This helps CNN to fulfil their purpose as a news publication network … consumers use their chatbot to read articles and thus expect to be sent breaking news.
If what you send is relevant to the individual recipient, consumers shouldn't find an issue with follow up messages. Within moderation, of course.
4. Reward Consumers for Their Loyalty
Keep consumers loyal to their subscription by offering an occasional incentive or two.
What about a one-month loyalty prize? Or one for 6 months? The choice is yours. Your reward doesn't have to be big, but a kind gesture to show consumer's you appreciate their support won't go a miss.
Don't forget; chatbot subscriptions work just the same as email subscriptions. Once a user has unsubscribed to your bot, you cannot send any more messages until they subscribe again.
5. Refer for Additional Support
Your bot isn't, and shouldn't, replace human representatives. Some tasks, your bot just won't be able to fulfil. If your bot is continuously misunderstanding what a consumer is requesting, offer to forward them on to a human representative. Alternatively, if a representative isn't available, offer to use their email address or phone number so a member of your team can get back to them.
Bots can be on the look out for specific triggers. For example; certain swear words, language that indicates frustration or repeated requests.
This is certainly a feature you should consider, customers will become irritated if they must continuously repeat their story.
6. Customer Feedback
Whilst your consumers are engaged, take the opportunity to ask them how they found your service. Feedback is a great way to see how consumers are finding interacting with your bot, with hopefully some useful insights to how you can improve further.
About the author: 
Marie Harwood is a Digital Marketing Assistant at Different Gravy Digital, Hale, Cheshire.
Different Gravy Digital are a full service Digital Marketing Agency operating in the Hospitality & Leisure, Financial Services, Legal & Property sectors.  Products and services range from; 3D & 360° Tours, Website Design & Build, Social Media, Video Production, Search Engine Optimisation (SEO), Content Creation, Email Marketing, Online Feedback / Review Systems and Paid Advertising (Google, Bing and Social Media).
Contact Details:
marie@differentgravydigital.co.uk
0161 706 0004
120a Ashley Road, Hale, Altrincham, Cheshire, WA14 2UN