How to Use SMS Marketing
SMS marketing is proving to be one of the most successful marketing channels, with 98% of mobile users reading a branded or business-based text communication.
What is SMS?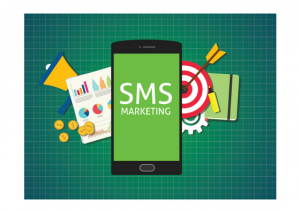 SMS is an acronym for Short Message Service, also know as text messaging or texting.
SMS can be accessed by anyone who has a mobile phone with an active number. It's a standardised service, so no matter where in the world or what type of phone people use, they can receive texts.
Users don't need a data connection to use SMS, but there are messaging services that are data-reliant. If you're looking for more information on data-reliant messaging, look at our blog posts;
SMS Marketing Compliance
Before we delve in to SMS marketing, you need to know the regulations surrounding it.
With such a big potential audience available, businesses should get a proper system in place for recipients to opt-in for SMS marketing.
GDPR, which comes in to practise in May 2018, is one of the biggest changes for businesses; with many having to change the way they process and use data for the purpose of marketing.
– People have to opt-in for you to contact them
– You need to give a clear simple opt-out
Think about yourself, you probably wouldn't want businesses texting you without giving them your direct consent. Texting is a personal platform, which is an advantage of SMS marketing, but businesses have to be respectful.
Is your business prepared for GDPR? To find out how it affects your business and marketing, check our GDPR blog posts.
By law you need clearly inform the sender who you are, that you're selling something and the promotion you're offering with the conditions it may have.
Don't view GDPR as a barrier to SMS (and email marketing) campaigns. View it as a step in the right direction, you'll launch effective campaigns, since those who you target want to see your content, and you'll be able to build trust with your audience.
How to Build Your SMS Marketing Database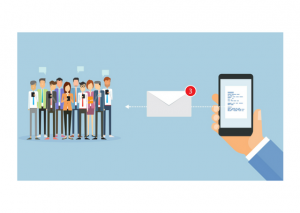 As you know, consumers have to opt-in to your SMS marketing. With this in mind, you should try to build your SMS data base from scratch to avoid breaching GDPR.
You can ask your target audience for their mobile number and permission to use it for marketing purposes when …
– They are a visitor at your venue
– When they contact your company
– Follow your social media accounts
– Enquire about a product or service
– Come to your stand at an exhibition
– Sign up forms for exclusive discounts and offers
– When they visit your website
You don't want to jeopardise your business by being on the wrong side of the law, make sure you give consumers the correct information before you send them a message.
How Often Should I Send Consumers Marketing Messages?
There isn't a right or wrong answer …
Make sure you always have a reason for sending them a text, if you come across annoying they'll just block you and your business will lose a consumer.
Maybe try once a week and see what happens? Your target market could be engaged with SMS marketing, or perhaps it's not for them.
Why Your Business Should Use SMS Marketing
1. Most People Have a Mobile Device
The number of mobile phone users in the world is actually predicted to pass 5 billion by 2019.
The world is becoming more and more mobile, do you know anyone who doesn't own at least one mobile phone?
2. Get Your Message Across Fast
Most people always have their phone within reaching distance. 90% of text messages are opened within 3 minutes of being received, so you are almost promised a very high open rate.
People tend to read every text they get, since there isn't a spam folder.
3. It's a Reliable Platform
Businesses don't need to worry about the dreaded spam folder because there isn't one! You don't have any barriers to getting your message across.
4. Short but Snappy Messages
Texts have a limit of 160-characters per individual message.
Whilst this may be a challenge, it shouldn't be. Just eliminate the unnecessary information and keep texts straight to the point. Recipients could be put off by lengthy messages so keep it concise to maximise your customer's attention.
SMS Marketing Tips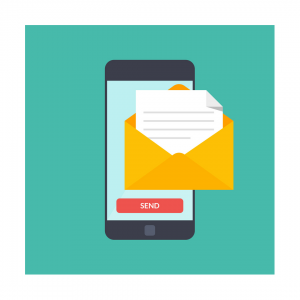 – Keep it to the point – you don't have much space so don't waffle on aimlessly before getting to the purpose of the – message
– Keep your sentence short – mobile screens are only small so your text needs to be displayed clearly
– A clear CTA – make it obvious what you want your audience to do to maximise your returns
– Timing is key – it's likely your message will be read instantly so appropriate timings is important
To Conclude …
1. Get their number
2. Get for permission
3. Get their attention through engaging SMS campaigns
SMS marketing can be very rewarding for businesses when done correctly.
Happy texting!
Why not check out our Digital Marketing Terms Glossary?
About the author: 
Marie Harwood is a Digital Marketing Assistant at Different Gravy Digital, Hale, Cheshire.
Different Gravy Digital are a full service Digital Marketing Agency operating in the Hospitality & Leisure, Financial Services, Legal & Property sectors.  Products and services range from; 3D & 360° Tours, Website Design & Build, Social Media, Video Production, Search Engine Optimisation (SEO), Content Creation, Email Marketing, Online Feedback / Review Systems and Paid Advertising (Google, Bing and Social Media).
Contact Details:
marie@differentgravydigital.co.uk
0161 706 0004
120a Ashley Road, Hale, Altrincham, Cheshire, WA14 2UN