A Guide to Using WhatsApp For Business
WhatsApp is open for business.
WhatsApp isn't just for family group messaging, it actually has a lot of bonuses that businesses should be taking advantage of.
What is WhatsApp?
It's completely free to download. Messages are sent via your phone's internet connection to let you chat to other users without using any of your SMS text messaging allowance.
It's not difficult to use – users can simply send messages, share files, images, videos and free voice and video calls.
Why Should You Use WhatsApp for Business?
– WhatsApp has 1 billion daily active users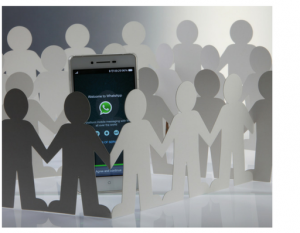 – 53% say they are more likely to shop with a business that can be messaged directly
– 84% of sharing alone is through private channels, like messaging apps, including WhatsApp
Your target market is probably using WhatsApp.
WhatsApp, as well as other messaging apps, have changed the way we communicate. Not only for internal communication, but also to aid reaching your target market.
Businesses should be taking advantage of WhatsApp's accessibility to improve their marketing and customer service.
Let's look at the innovative ways you can use WhatsApp for business.
Customer Service
Unfortunately, real-time customer service is a luxury that the majority of small-ish businesses cannot afford. It'd be fantastic to have staff on hand 24 /7 for call or live chat support, but the reality is, it's just wishful thinking for a lot of brands.
But most of us have our phones in reaching distance. If a customer has a query before or after your office hours, it only takes a few seconds out of your personal time to type a response. Of course, some queries you won't be able to handle over WhatsApp, but at least you can acknowledge their request and quickly inform them you'll follow-up on their query when you're next in the office.
Customer Support
If a customer has a problem with your product or service, you can be on hand to help them resolve it right away.
This would be particularly good for technical support. You could make a folder full of FAQ questions, with descriptions, links to helpful pages on your website, instructions or video tutorials to have on-hand to help customers.
Give your brand an excellent reputation of being a reliable resource for customers. Customers will know they can always count on you for help, so they will be more likely to use your services again in the future.
Opportunity for Feedback
Take advantage of free market research!
Create questionnaires to understand more about your customers, or to gather reviews about your brand and customer service.
Customer reviews are valuable. So, reward them for their help. Perhaps offer incentives to complete your questionnaire, like a special offer or a discount code after completion.
Sharing Exclusive Offers
Speaking of rewarding your customers, why not create promotional codes exclusive to WhatsApp?
Use WhatsApp Status, where you can share text, photos, videos and animated GIFS to appear for 24 hours to your contacts. But, to send (and receive) status updates, you and your contacts must have each other's numbers saved in your address book.
Say you offered weekly discounts for WhatsApp users, and advertise the reward on your Social Media pages, you'll gain more and more contacts that you can share your questionnaires with. Giving you more insightful analytics to improve your business.
Sharing News
Again, use WhatsApp Status to share exclusive access to events or exciting updates.
Say if you own a restaurant, you could advertise a special guest appearance or a live band playing for one night only.
If you've just launched a new product or you're making a big change to your brand, I'm sure your customers would love to hear about it.
Again, content in small doses is probably best to begin with. Only once you've started sharing news will you know how interested your customers are. Start off sharing snippets, or links to where they can find out more to avoid your audience feeling overwhelmed with information.
How Not to Use WhatsApp for Business?
Don't abuse your contact list.
All your messages need to have value and purpose, there's literally no point sending spam messages for the sake of it. Only send messages when you're 100% certain your contacts will find it of interest.
Measure your interactions and see what style of messages are successful. Focus on improving messages that have a small interaction rate. Using WhatsApp for business will probably include a lot of trial and error.
Don't make every conversation about a sale. You're there to help, provide support and be a direct contact for your customers.
Like annoying, irrelevant email campaigns, it will only take a few seconds for your contacts to block you if they find you messages useless. Once you've learnt more about your customers, you can split them in to groups, so your marketing can be even more precise and relevant.
Wrapping it Up
In the future, WhatsApp could have even more marketing uses, "In the future, we will explore ways for you and businesses to communicate with each other using WhatsApp, such as through order, transaction, and appointment information, delivery and shipping notifications, product and service updates, and marketing. Messages you may receive containing marketing could include an offer for something that might interest you."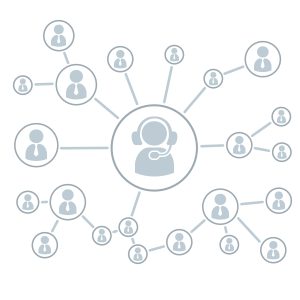 So, watch this space. WhatsApp could become more marketer friendly in the future.
But for now, businesses should be taking advantage of the unique characteristics that WhatsApp has to offer.
WhatsApp is still recognised primarily as a personal platform. A lot of businesses haven't implemented WhatsApp into their marketing strategy, yet, so using WhatsApp for business purposes really does stand out from the crowd.
There isn't a lot of brand presence, yet, so if you play your cards right your brand could be one of the first successful brands to use WhatsApp for business.
About the author:
Marie Harwood is a Digital Marketing Assistant at Different Gravy Digital, Hale, Cheshire.
Different Gravy Digital are a full service Digital Marketing Agency operating in the Hospitality & Leisure, Financial Services, Legal & Property sectors. Products and services range from; 3D & 360° Tours, Website Design & Build, Social Media, Video Production, Search Engine Optimisation (SEO), Content Creation, Email Marketing, Online Feedback / Review Systems and Paid Advertising (Google, Bing and Social Media).
Contact Details:
marie@differentgravydigital.co.uk
0161 706 0004
120a Ashley Road, Hale, Altrincham, Cheshire, WA14 2UN