Facebook Loses 1 Million Users …
In just three months, Facebook has lost a million daily and active users. According to Facebook's latest figures, the number of Europeans logging onto the platform everyday has dropped from 279 million to 278 million, and monthly Europeans users has fell from 376 to 375 million.
Why Has The Number of Facebook Users Fallen?
The social network and its founder, Mark Zuckerberg, have been in the news a lot this year – but not for the right reasons. Facebook has been the subject of cyber-attacks, public scrutiny and the under fire for the Cambridge Analytica.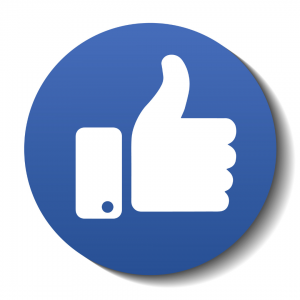 Catch-up:
However, according to Facebook's latest figures, the total number of global users is continuing to rise slowly, with over 2.2 billion people using the platform every month.
Despite losing European users, Zuckerberg was confident about Facebook's future …
"Our community and business continue to grow quickly, and now more than two billion people use at least one of our services every day,"
Facebook are looking to shift focus from their Newsfeed, which has been the core of the network's product, towards private message.
"We're building the best services for private messaging and stories, and there are huge opportunities ahead in video and commerce as well."
"People feel more comfortable being themselves when they know their content will be seen by a smaller group, and when they know it won't stick around forever."
While their shift in focus could impact their revenue growth, experiments with private messenger could make the platform more influential and powerful than ever.
The latest results showed total revenue of £10.8 billion an increase of 33% on the same period last year.
What will Facebook be making headlines for next?
Why not check out our Digital Marketing Terms Glossary?
About the author:
Marie Harwood is a Digital Marketing Assistant at Different Gravy Digital, Hale, Cheshire.
Different Gravy Digital are a full service Digital Marketing Agency operating in the Hospitality & Leisure, Financial Services, Legal & Property sectors. Products and services range from; 3D & 360° Tours, Website Design & Build, Social Media, Video Production, Search Engine Optimisation (SEO), Content Creation, Email Marketing, Online Feedback / Review Systems and Paid Advertising (Google, Bing and Social Media).
Contact Details:
marie@differentgravydigital.co.uk
0161 706 000
120a Ashley Road, Hale, Altrincham, Cheshire, WA14 2UN