Poor Facebook …
Facebook has had a rocky year. With what you could call disastrous events, like #DeleteFacebook, The Cambridge Analytica and the public scrutiny, it's safe to say 2018 hasn't been the best year for the Social Media giant.
Facebook's Next Problem
Unfortunately Zuckerburg, the rocky period isn't over just yet, since they've just gone through a stock dilemma.
Last Thursday, 26th July, Facebook's shares dramatically dropped more than 20%, after their revenue and user growth didn't meet investor expectations.
At the end of June, Facebook had 2.23 billion monthly active users … which is up 11% from June 2017. Whilst this may sound like an incredible achievement, it's actually their slowest growth in more than two years.
Facebook's Financial Results for the Second ¼ of 2018
A staggering $118bn was wiped of the company's market value and The Founder of Facebook, Mark Zuckerberg, fortune dropped by $16bn. They actually made U.S. stock market history, their quarterly report was so catastrophic it marks the largest one-day loss in market value!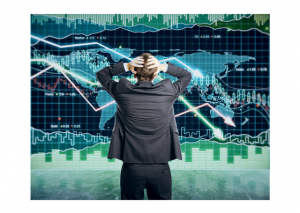 Nomura Instinet analyst Mark Kelley commented, "With stagnating core user growth, we think there is too much near- to mid-term uncertainty to recommend shares at this point,".
But apparently investors shouldn't cut their loses just yet, with Morgan Stanley analysist Brian Nowak saying, "FB has shown an ability to innovate/execute through previous challenges,". But they do have a considerable amount of work to do before their next report.
Is This the End of FB's Reign?
Absolutely not.
It seems Facebook is finally paying the price for the Cambridge Analytica scandal, which saw 87 million profiles used for marketing purposes during the 2016 campaign.
Whilst their growth might be slowing down, we think Facebook will be able to pick up again soon.
We're looking forward to seeing the next report.
Up Next
Writing about stock and market value isn't really our thing … but we thought we need to at least write about the basics since it concerns Facebook, which is a regular topic for our blog posts. Keep an eye out for tomorrow's blog post where we discuss whether Facebook marketing is still worth it after their year of horrific disaster after disaster.
Why not check out our Digital Marketing Terms Glossary?
About the author: 
Marie Harwood is a Digital Marketing Assistant at Different Gravy Digital, Hale, Cheshire.
Different Gravy Digital are a full service Digital Marketing Agency operating in the Hospitality & Leisure, Financial Services, Legal & Property sectors.  Products and services range from; 3D & 360° Tours, Website Design & Build, Social Media, Video Production, Search Engine Optimisation (SEO), Content Creation, Email Marketing, Online Feedback / Review Systems and Paid Advertising (Google, Bing and Social Media).
Contact Details:
marie@differentgravydigital.co.uk
0161 706 000
120a Ashley Road, Hale, Altrincham, Cheshire, WA14 2UN