Getting Started with Emojis for Business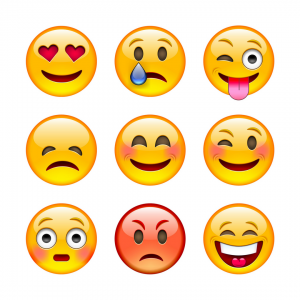 Using emojis for business is a creative way to show your brand's personality and connect with your audience. Surely, you've seen and used emojis in emails, texts and Social Media posts.
Some people may think emojis have no place in business, but if they're used correctly they can enhance a brand's message.
92% of the world's online population use emojis … If you want to create a rapport with your audience, you need to speak their language and be a part of their community.
Whether you're using emojis in your email marketing or social media, consider our tips for emoji marketing success!
Be Appropriate
Before you flood all your content with emojis consider; the context, who will be receiving it and the tone of your message. If you're discussing a serious matter, for example, it may not be appropriate to use emojis …
However, they can could soften the blow of a negative message. For example, if you're offering constructive feedback to a colleague and you're worried they'll take it to heart, an emoji could make light of the situation.
Situation is important. In some circumstances, the use of emojis may be unprofessional, but they have made their way in to a lot of company's communications.
Do You Know What You're Sending?
You need to understand exactly what the emoji your intending to send means. Don't put your reputation on the line that doesn't mean what you thought it does. You need to show your brand is up to date, and sharing a random emoji is the complete opposite.
Emojipedia is a great tool, you can copy emojis from their site to share on social media and they even give you a description of what each emoji means.
Emojis and Email Marketing
There are several benefits of using emojis in your email subject lines;
– You can convey emotion, for example, you could suggest the content of your email is exciting by a grinning face emoji or party poppers.
– Helping you stand out; an emoji could certainly be striking in a crowded inbox!
Consider running split tests. Add emojis in to the subject lines of half of your mailing list and leave the other half as plain text. Compare your CTR (click-through-rate) and conversions for an insight in to the power of emojis for business.
Collect Feedback
If you want to get feedback data extremely fast, use emojis. They can give you an instant look in to how your audience are feeling, and it doesn't require much action from them (all they need to do is click on the emoji which best describes their opinion).
You never know, using emojis for feedback could be the answer to low feedback rates. Your survey time would be a matter of seconds, and you could add an optional comment section for customers who want to go in to more detail.
Although, how worthy is emoji feedback? Will happy and sad faces give you the in-depth feedback you need to improve your service? You won't know until you find out.
Think of Emojis Like Slang
Using emojis is like using slang, despite their popularity they're still jargon. Not everyone will understand their purpose or what they mean. So, you need to consider your audience. Millennials will have a strong understanding or emojis, but older audiences (probably 50 years +) will have limited knowledge. Again, it's all about appropriateness.
Like spelling and grammatical mistakes, communicating with emojis could cause receivers to ignore / misunderstand your message. Be careful replacing words for emojis, will your entire audience understand what you mean?
Emoji Call-to-Action
Standard CTAs are everywhere; if you want to stand out from the crowd you could take a leaf out of Domino's book …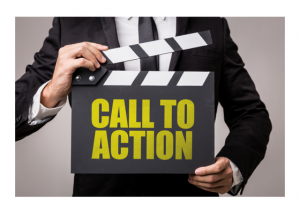 Do you remember Domino's letting US Twitter users make an order using a pizza emoji? It's a certainly a creative idea that engaged customers.
You could follow their lead and find a connection between a popular emoji and a product or service you offer and encourage users to use the emoji to make an order
For example, if you own a restaurant you could encourage users to send a clock emoji to make a table reservation via Facebook Messenger.
Although, using emojis as CTA's isn't necessary. Whilst it is a creative and innovative idea, it doesn't really serve much purpose. I doubt your audience would be saving much time using an emoji instead of typing words … but the idea could be considered.
Final Thoughts
Emojis can add a visual appeal to your communications and content. Use them carefully and in moderation. Test the use of emojis for business and analyse your customer's response.
If you're interested in the use of emojis for business, you'll find our article, "Are Emoji Domain Names the Next Marketing Trend?" (bizarre, we know) an interesting read.
Why not check out our Digital Marketing Terms Glossary?
About the author: 
Marie Harwood is a Digital Marketing Assistant at Different Gravy Digital, Hale, Cheshire.
Different Gravy Digital are a full service Digital Marketing Agency operating in the Hospitality & Leisure, Financial Services, Legal & Property sectors.  Products and services range from; 3D & 360° Tours, Website Design & Build, Social Media, Video Production, Search Engine Optimisation (SEO), Content Creation, Email Marketing, Online Feedback / Review Systems and Paid Advertising (Google, Bing and Social Media).
Contact Details:
marie@differentgravydigital.co.uk
0161 706 0004
120a Ashley Road, Hale, Altrincham, Cheshire, WA14 2UN