When did you last clean your mailing list?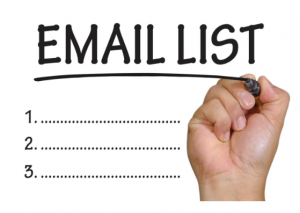 If you're answer is you can't remember (or maybe never), then you're likely to be wasting resources and effort on marketing to people who couldn't care less about your business.
Cleaning your email list can significantly increase your deliverability, open rates and click-through-rate, CTR. The higher these metrics are, the more effective your email marketing campaign will be.
You've worked hard to build up a list of subscribers … So why should you remove any?
What's more logical?
– A – smaller list of subscribers who actively open and engage with your content
– B – massive database of subscribers who never open or pay attention to your content
Of course, the correct answer is A. You might think it sounds better to have a big database full of email addresses, but the fact is they're completely useless if they aren't helping you meet business goals.
Why You Should Regularly Clean Your Mailing List
Avoiding Bad Bounce Rates
No matter if the email addresses are 'good' when you collect them, over time you will be storing and sending content to invalid email addresses. Users may swap email accounts, have a full inbox, move jobs, or simply abandon their accounts.
When you try to deliver content to an email address that, for any reason has become invalid, the send is flagged as a bounce – meaning the content was sent but undeliverable.
Too many bounces can effective your future marketing campaigns: they damage your reputation the same way spam complaints do. Spammers, who send unsolicited messages in bulk, will often have high bounce rates because they're targeting random email address without the authorisation to do so. That's why its crucial businesses work to reduce their bounce rate and remove invalid email address regularly from their database.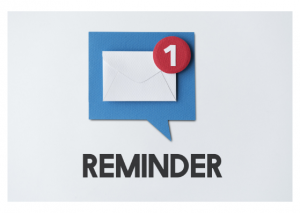 Top Tip: Don't remove email addresses if they've only bounced once. Wait a couple of weeks and if your content continues to bounce then remove it. In a lot of instances, a single or even a couple of bounces can be expected.
For example, their inbox may fill up whilst they're on holiday or a simple bug could have wrongly bounced your email. Worst case scenario you lose an engaged recipient who you won't be able to contact again!
What's a high bounce rate? Probably above 3/5% depending on the size of your data base. The higher your rate, the greater your chances of poor deliverability and inbox rates.
Getting Rid of Non-Engaged Recipients
When your database is full of unengaged subscribers, it can be hard to see how well your marketing efforts are working. Consistent inactivity is a clear sign the recipient either doesn't want to receive your email campaigns anymore, or they're account is no longer active. It will likely mess with your stats and reporting and factoring them into your performance analysis will make your statistics look worse than they should.
A smaller list that are acting on your content will deliver more active (and better) email marketing statistics. You'll get a fairer representation of your performance which you can use to guide your future campaigns.
Avoiding the Spam Folder
We've talked at length about the dangers of entering the spam folder – which you can read all about – 6 Top Tips to Avoid the Spam Folder.
As you know it's important you try to keep spam complaints to the absolute minimum – it's naive to think you won't get a single complaint. Some subscribers might not remember signing up to your emails, or they're simply tired of receiving your content and as a result will mark your email as spam.
Popular mail providers like Gmail, Yahoo and Bing will log spam complaints and dependent on the rate, they'll send your future content straight to the spam folder. And they'll send you to the spam folder for subscribers who haven't reported you too!
How to Win Back Inactive Email Accounts
Whilst you do need to clean your email list regularly, don't remove them before giving it one last shot.
Try to re-engage inactive subscribers before removing them from your database.
Be direct – discover why they've become inactive by simply asking. Offer recipients a way to unsubscribe after a lengthy period of inactivity, maybe a one click-survey, an opt-out button or a comments box to ask why they're leaving.
Use their responses to your benefit, leverage their feedback to prevent more subscribers from leaving. For example, typical reasons may be:
– Your content isn't relevant
– You send too many emails
– Your content doesn't offer anything to them
Or, tell them you miss them. "Where are you ☹' possibly with a discount code or incentive, could encourage recipients to be active or remove themselves from your data base.
To Conclude
Don't worry about the number of subscribers you have once you've cleaned your email list. There's literally no point in having a massive database that have absolutely nothing to offer your business.
Once your email list is up-to-date with only active subscribers, you can work on increasing your database with recipients who will look forward to hearing from you.
Why not check out our Digital Marketing Terms Glossary?
About the author: 
Marie Harwood is a Digital Marketing Assistant at Different Gravy Digital, Hale, Cheshire.
Different Gravy Digital are a full service Digital Marketing Agency operating in the Hospitality & Leisure, Financial Services, Legal & Property sectors.  Products and services range from; 3D & 360° Tours, Website Design & Build, Social Media, Video Production, Search Engine Optimisation (SEO), Content Creation, Email Marketing, Online Feedback / Review Systems and Paid Advertising (Google, Bing and Social Media).
Contact Details:
marie@differentgravydigital.co.uk
0161 706 000
120a Ashley Road, Hale, Altrincham, Cheshire, WA14 2UN