How to Avoid the Worst Scenario; the Spam Folder!
Every marketer at some point will experience delivery issues and could (mistakably) end up in the spam folder.
In this post, we will share our best advice to ensure your hard work designing email campaigns doesn't go to waste and will get delivered in to your recipient's inbox. For additional information on email campaigns, catch up on our previous blog posts;
1. Monitor Your Reputation
Your email domain is carefully monitored to see how recipients react to your emails. You can reduce the risk of your IP address becoming unfortunately blacklisted by acting on the following suggestions;
– Always offer an opt out
– Removing bounced email addresses; even typos or deactivated address will affect your sender scores
– Send an appropriate amount of emails; sending too many messages could annoy recipients, even more so if the information is useless to them
2. Watch Your Engagement Metrics
Routinely track your performance to measure the success of your email campaigns;
To get you started, here are the typical metrics you should make a conscious effort to follow;
– Spam complaints
– Open rates
– Click-through rates
It takes a long time to build an engaged email list, so don't panic if you notice negative trends. As you refine your mailing list to those who are genuinely interested in your emails, your click-through rates and open rates will increase, whilst your spam complaints will decrease.
3. Be Honest; Be Who You Say You Are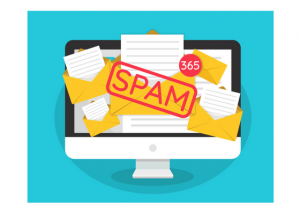 There's no excuses for deceiving your recipients. I'm confident you're honest anyway, but it's important to mention that you must be completely transparent with your recipients from the get go.
Obviously, don't act as another company in the hope more people will click your email. As you're probably aware, it's a popular tactic of offshore spammers, and it's illegal! The domain you promote, of course, has to be your own, or one you have had permission to promote. Your website content must be true to your domain; if you say you're a charity, for instance, you can't send recipients to an unrelated website.
In a nutshell; the information a customer reads in your email must be honest.
4. Have a Clear, Honest Subject Line
Being untruthful in your subject line is crucial too. You may be tempted (but, hopefully you aren't) to use a subject line that will persuade your recipients to open your email that is unrelated to your content. You can't send an email with a subject line promising discount codes if in fact your email only includes your latest blog posts.
5. Keep Your Recipient's Wishes
If a recipient opts out of your emails, they must stay off your mailing list. They've made it clear they're not interested in your products or service, so you must respect their request.
6. Regular Catch-Ups with Your Marketing Agency
If you've recruited the services of a marketing agency to handle your email campaigns, its up to you to monitor their work. It's important to know what is being sent on your behalf. Request a test email before the final email is scheduled, make sure they've represented your company in the way you intended.
Quick Tips
Before scheduling or sending an email campaign, give everything a quick check first;
– Are all the links working?
– Will your design cater to mobile viewings?
– Is your subject header both engaging yet honest?
– Will recipients who do not download images on your email still understand it?
Concluding
Our best advice is; patience is key. Designing and running email campaigns is far from plain-sailing; perfection, or as close as you can get to it, will take a while. However, by following the tips above you'll already be one step closer to incredible open and click-through rates!
Just remember the more engaging your email is, the greatest chance you have of your email arriving safely in inboxes, rather than the dreaded spam folder!
About the author: 
Marie Harwood is a Digital Marketing Assistant at Different Gravy Digital, Hale, Cheshire.
Different Gravy Digital are a full service Digital Marketing Agency operating in the Hospitality & Leisure, Financial Services, Legal & Property sectors.  Products and services range from; 3D & 360° Tours, Website Design & Build, Social Media, Video Production, Search Engine Optimisation (SEO), Content Creation, Email Marketing, Online Feedback / Review Systems and Paid Advertising (Google, Bing and Social Media).
Contact Details:
marie@differentgravydigital.co.uk
0161 706 0004
120a Ashley Road, Hale, Altrincham, Cheshire, WA14 2UN