How to Make the Most Out of Email Campaigns
Social media is so noisy. Because of that, it can be argued our inbox is a place to escape the chaos of likes, tweets and status updates. With the continuing rise of social media, perhaps email marketing is a more effective way to reach out to our audience.
Email tools like Constant Contact will do most of the design work for you. Generally, they provide a layout and it's usually just a case of dragging and dropping features and creating your own colour scheme. However, it's up to you to create powerful content with clear calls to action.
Where to begin with email campaigns? What are the key steps to designing and running successful email campaigns?
In our guide, we'll help you through the process of creating an email campaign to aid its success.
Our Recommendations for Best Practise
1. Including a Clear Call to Action
Each of your email campaigns should have a purpose. Whether it be to sell a product or service, raise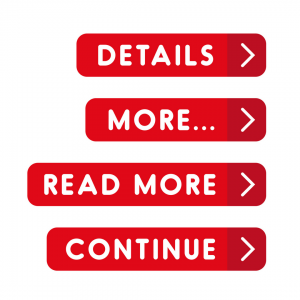 awareness, increase website traffic or to share useful information. Without an obvious call to action, you run the risk of consumers deeming your emails irrelevant.
The key to accomplishing this is easy; just keep it simple. Include relevant links to your landing page or website page where appropriate.
– Click Here
– Learn More
– Download Now
– Enquire Now
2. Make It Clear Recipients Can Unsubscribe
Just include a quick sentence highlighting that users can leave your mailing list whenever they wish; it's not only polite but will help to prevent users marking your email campaigns as spam.
Every spam will count against your business, as the sender. It'll damage your reputation and could make it challenging to get your messages in to inboxes rather than junk folders.
Don't drag out the unsubscribing process; I wouldn't recommend asking users to complete a lengthy survey before their request is fulfilled. An optional question as to why they wish to unsubscribe will avoid consumers becoming irritated.
3. Don't Over Sell
The sole purpose of your emails can't be to pitch your products or services every single time. Keep your recipients loyal by providing valuable information, special discounts for their commitment and exciting new updates.
4. Keep it Easy to Scan
Provide snapshots of information for your consumers to glance over. It's very unlikely they'll read big blocks of text. Hence why buttons are so important, so your users can have all the relevant information should they choose.
5. Holidays
We expect more spam emails around public holidays and special events. Your recipients are already expecting a bunch of emails that they'll probably put straight in the bin. Just be mindful about how you send email campaigns at peak times.
It's all in moderation, of course. Holidays can be the most profitable for a lot of businesses, particularly those in the hospitality industry. So, don't be afraid to send a few promotional offers around the holidays – but don't bombard their inbox.
6. Proof Reading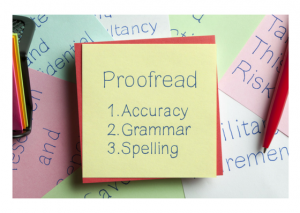 It's often difficult to spell / grammar check your own work, so ask a colleague to check it for you. A fresh pair of eyes are more likely to spot silly mistakes that make your campaign appear unfinished.
The last thing you want is to send an email to your entire mailing list with a ridiculous spelling mistake staring right at your recipients. It's all about brand reputation; you want your customers to see your brand as a professional business.
Let Us Help!
Email campaigns can be time consuming and you will need the right tools and knowledge to carry them out effectively. But don't worry. We have extensive experience in designing and running email campaigns!
If you would like a free consultation, get in touch with us immediately.
Tel: 0161 706 0004
E: contact@differentgravydigital.co.uk
About the author: 
Marie Harwood is a Digital Marketing Assistant at Different Gravy Digital, Hale, Cheshire.
Different Gravy Digital are a full service Digital Marketing Agency operating in the Hospitality & Leisure, Financial Services, Legal & Property sectors.  Products and services range from; 3D & 360° Tours, Website Design & Build, Social Media, Video Production, Search Engine Optimisation (SEO), Content Creation, Email Marketing, Online Feedback / Review Systems and Paid Advertising (Google, Bing and Social Media).
Contact Details:
marie@differentgravydigital.co.uk
0161 706 0004
120a Ashley Road, Hale, Altrincham, Cheshire, WA14 2UN