All About the Different Caching Plugins for WordPress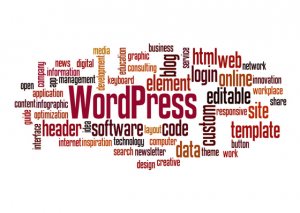 As you'll know from our previous blog posts, "Why is My Website Slow" and "4 Tips to Speed Up Your Website", there are plenty of ways to help improve the loading times of your website pages. Caching Plugins for WordPress is also a wise option for you to consider …
The faster your website, the better the user experience. Google actually favour fasting loading times for their search engine rankings, if you want to discover more about Google's Algorithm just take a look at our blog post, "Google's Algorithm Explained".
We've already covered the easy, simple ways to improve the speed of your website, but caching plugins for WordPress are a bit more complicated.
What is Caching?
A cache is a place in a computer's memory where recent data can be temporarily stored. Websites can be cached to shorten loading times; recently accessed pages, images, files and web objects are stored on the user's local hard drive for a short time.
So, when a user revisits a website the browser will have the files cached so they can be quickly viewed.
When the user isn't accessing new information (because they've recently visited) the site will be able to display results quicker. Caching plugins for WordPress help sites deliver a better user experience, they save files in the cache and deliver them quickly rather than waiting for the page to re-load.
Caching provides a static version of your site for re-visitors, so they can access the same information without delay.
What to do Next
We recommend testing the speed of your website to begin with, so you have statistics to compare. We can do this for you, simply contact us.
So, your WordPress site is up and running, but how do you launch caching on your website?
WordPress Caching can be split in to two different styles;
Browser Caching; A web cache, or HHTP cache, will temporarily store web documents to help stop your server from lagging. It will minimize the number of requests on each page, so your website will load a lot quicker.
Server Caching; when the data is cached on a dedicated server.
The Different Caching Plugins for WordPress
There are plenty of different styles to choose from, we've picked 3 to get you started.
The style will generate static html files from your WordPress site.
According to WP Super Cache, "99% of your visitors will be served static html files. One cached file can be served thousands of times. Other visitors will be served custom cached files tailored to their visit. If they are logged in or have left comments those details will be displayed and cached for them."
Hummingbird will go through your site and find new ways to enhance your page speed. Your pages will load a lot quicker and score higher on Google's Page Speed Insights with; file compression, minification, full-page, browser and gravatar caching
There are plenty of features to take advantage of;
– Performance Reports; with useful tips for running your site
– Asset Optimization; converting your files for a better performance
– Caching Suite; helping your pages load faster
– GZIP Compression – HTML, JavaScript and stylesheet transfer
WP Rocket is recognised as one the most powerful caching plugins for WordPress. You don't need to worry about complex settings; simply active WP Rocket and it will get started. There are plenty of features to enjoy like;
– Easy and simple setup
– Page caching begins straight after you've activated it
– Google Fonts Optimization
– JavaScript Files are delayed till the page is reduced
Other popular Caching Plugins for WordPress include;
Key Takeaway
As you know by now, website speed really does have an impact on customers and their purchasing decisions. Keep an eye on the progress of your website and monitor the speed. As you know from our previous blog posts, "5 Tips to Speed Up Your Website", there are plenty of ways to help improve your site yourself. Having said that, caching plugins with maximise your efforts and ensure you're getting the best results.
Could We Help?
Different Gravy Digital can help get your website up-to-speed.
Get in touch for a free, no obligation consultation for more information!
Why not check out our Digital Marketing Terms Glossary?
E: contact@differentgravydigital.co.uk
Tel: 0161 706 0004
About the author: 
Marie Harwood is a Digital Marketing Assistant at Different Gravy Digital, Hale, Cheshire.
Different Gravy Digital are a full service Digital Marketing Agency operating in the Hospitality & Leisure, Financial Services, Legal & Property sectors.  Products and services range from; 3D & 360° Tours, Website Design & Build, Social Media, Video Production, Search Engine Optimisation (SEO), Content Creation, Email Marketing, Online Feedback / Review Systems and Paid Advertising (Google, Bing and Social Media).
Contact Details:
marie@differentgravydigital.co.uk
0161 706 0004
120a Ashley Road, Hale, Altrincham, Cheshire, WA14 2UN