Our Guide to Speed Up Your Website
In our previous blog post, "Why is My Website Slow?" we covered the main reasons why websites can run slow. In this blog post we'll be giving you excellent guidance on how to speed up your website.
1. Optimize Your Images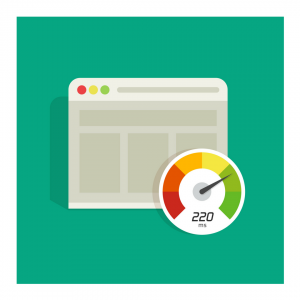 Imagery is key; losing images from your website all together is completely out of the question.  Media is necessary on websites, despite the trouble it can cause with loading times.
Large, high resolution images can be the primary cause of a slow website. What image format are you using? JPEG images tend to be a much smaller file size, where as PNG AND GIF are considerably bigger.
A plug-in could help you; it will optimize your image sizes to condense the amount of data being loaded when a user clicks on your link
In our previous blog post, "Using GIFS for Business" we discussed using GIFS in business. If you think GIFS have a purpose and place on your website, you need to optimize them too.
What to do;
– Consider using JPEG images instead of PNG, there's plenty of free ways to do so; one of our favourites is Pic Resize
– Do your research for optimizing image plug-ins
– Consider if all forms of imagery and video serve a purpose on your site; remove unnecessary media since it just wastes time waiting to load
2. Minimise Redirects
It's like travelling to a destination to be then be told your destination is somewhere else … travelling takes time. When you redirect a page, it takes your server extra time to connect users.
Try to minimize redirects; only use them when necessary. For example, when your original URL fails to highlight what the following content will be about.
3. Swap Flash for HTML5
As we have said previously, Flash takes up an awful lot of space. It can be a great addition to websites; but is it so important you're prepared to make your visitors wait?
Flash has been around for a long time; but it isn't the best practise anymore.
You should consider using HTML5 (an improved version of Flash) if you insist on replacing your Flash content. HTLM5 isn't a cure for slow websites, but it offers speedier services than Flash and is a dominant web technology.
Swap to HTLM5 and your website won't be draining power; it's also less complicated coding and 58% faster than Flash apps.
4. Keep Your CMS and Plug-ins Up to Date
Updates are not to be ignored.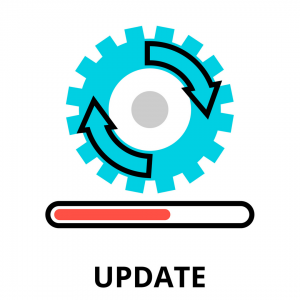 Your CMS and plug-ins will make a substantial difference when it comes to your website speed performance.
You'll usually be alerted when your CMS or plug-in requires an update; usually updates are improvements to the previous version; like resolving problems and issues. Keep on top of the newest software as it will help your site run smoothly since it's the most modern version.
Wrapping it Up
Speedy loading times = happy customers = better SERPS ranking.
The speed of a websites depends on many factors and it can often be difficult to figure out what the primary reason is for slowness. But integrate our tips in to your own website and you should see and improvement on your user experience.
Could We Help?
Different Gravy Digital can help speed up your website!
Get in touch for a free, no obligation consultation for more information!
Why not check out our Digital Marketing Terms Glossary?
E: contact@differentgravydigital.co.uk
Tel: 0161 706 0004
About the author: 
Marie Harwood is a Digital Marketing Assistant at Different Gravy Digital, Hale, Cheshire.
Different Gravy Digital are a full service Digital Marketing Agency operating in the Hospitality & Leisure, Financial Services, Legal & Property sectors.  Products and services range from; 3D & 360° Tours, Website Design & Build, Social Media, Video Production, Search Engine Optimisation (SEO), Content Creation, Email Marketing, Online Feedback / Review Systems and Paid Advertising (Google, Bing and Social Media).
Contact Details:
marie@differentgravydigital.co.uk
0161 706 0004
120a Ashley Road, Hale, Altrincham, Cheshire, WA14 2UN