Is a website still important? With the flourishing of social media, you might see a website as an unnecessary expense. You may think an active LinkedIn, Twitter, Facebook and Instagram account fulfil your online presence.
Your website and social media accounts will work harmoniously. Social media is a great way to build awareness and to engage with potential and existing customers, but it's not where people expect to find out important information. With your own website, consumers can easily find all the information they need! 81% of shoppers conduct online research before making a purchase, so a website is ideal for consumers to research details about your company's background, services and products.
No matter the size of your business, you NEED a website. It's a powerful tool and you certainly don't want to miss out on the benefits.
Some important advantages are…
1. Being in control
Just because you have a social media account doesn't mean you have any rights with the platform. For example, Facebook – the data collected by your page is owned by Facebook. Like a house, its wiser to buy than to rent, you're only renting a page from Facebook. Like in a rented house, you have limitations with creativity. Create a website and you'll have all the information fed into your database.
2. Being credible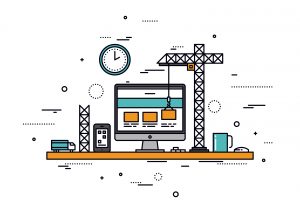 We assume a business has a website, or at least that reliable businesses do. Big businesses tend to invest in one, but surprisingly many small businesses don't. In fact, 2 Million businesses in the UK don't have a website!
Personally, if a business doesn't have a website alarm bells start to ring, I can't help but wonder if they're a legitimate business. But not only that, it can suggest a lack of stability or that they're an inexperienced.
3. Being accessible
You can be available 24 hours a day, 7 days a week, 365 days a year. Everybody wants information as quick as possible and standard office hours just don't suit everybody.
Yes, social media accounts maintain your online presence 24/7, but you can't be there every second of the day to provide support. With a website, consumers can visit your site with queries / to buy a product whenever they'd like. If you have a FAQ page and a Help page on your site, consumers can have support and information even faster.
4. Being profitable
As I mentioned above, with a website your products / services will be available every second of the day. Businesses with a website can dramatically increase their sales with an average uplift in revenue of £173,769 per business. Obviously, profits will vary from business to business, but investing in a website is a relatively small investment for an organisation with the potential to generate a massive return!
5. Having a growth opportunity
Take advantage of the internet and let anybody in the world buy your products. Geographical barriers have been broken thanks to the internet, so don't miss out. Not only can your website be the perfect marketing tool to inform global customers of who you are, it's the perfect source to refer potential investors / business partners to.
How easy is it to develop your own website?
You could easily design, develop and maintain your own website. A few options you could use are; Go Daddy, Fast Hosts or 1 2 3 Reg, they all tend to have straight forward processes so you can create a website yourself.
If you'd rather design your own just remember your website needs to be:
Professional – make sure your spelling and punctuation is correct and all your links in the site work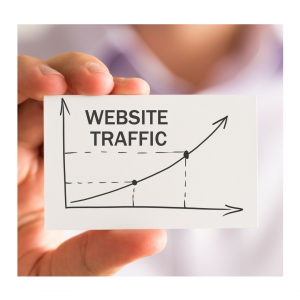 Informative – consumers are visiting your website because they're looking to enquire or buy a product, so make sure your website includes everything they need to know!
Just bare in mind, whilst words will describe your products, some people find visual images appealing too. Images will compliment your text but, remember less is more, try not to be too cluttered.
But if you'd like a professional, reliable service, Different Gravy Digital are here to help!
Check out our recent work here.
If you would like a no obligation review, please contact either mg@differentgravydigital.co.uk or call 0161 706 0004.
About the author:
Marie Harwood is a Digital Marketing Assistant at Different Gravy Digital, Hale, Cheshire.
Different Gravy Digital are a full service Digital Marketing Agency operating in the Hospitality & Leisure, Financial Services, Legal & Property sectors. Products and services range from; 3D & 360° Tours, Website Design & Build, Social Media, Video Production, Search Engine Optimisation (SEO), Content Creation, Email Marketing, Online Feedback / Review Systems and Paid Advertising (Google, Bing and Social Media).
Contact Details:
marie@differentgravydigital.co.uk
0161 706 0004
120a Ashley Road, Hale, Altrincham, Cheshire, WA14 2UN