The Rising Trend of Using Twitter for Customer Service
It's a common practise for consumers to turn to social media channels like Facebook, Twitter and Instagram for customer support. Many businesses have recognised the benefits of responding to customer reviews, queries and commons on social media.
You might have noticed the rise of customers taking to Twitter to share their experiences, both good and bad. But why is Twitter the best customer service channel? It's a public channel and issues can be resolved in real-time and positive comments can be retweeted and spread.
A lot of companies use Twitter for customer service, but some are taking it one step further. Businesses can have a dedicated Twitter handle focusing on delivering customer support. For example, KFC and BooHoo.
Twitter has some great features businesses can use to enhance their customer support: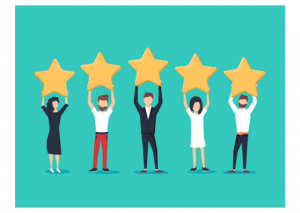 – Share your support hours so people know when they can receive a response from you
– Allow DMs (direct messages) so those with private issues can share them
– Enable the "support" option so consumers know your account is customer-service friendly
– Implement "welcome messages" to encourage people to DM you
"People and businesses tell us time and again that they love the relationships they can develop on Twitter. Businesses already helping customers on Twitter, or those who want to encourage people to engage, can enable these features via Twitter Dashboard, under Settings. Expect more as we continue to help businesses deliver a better customer experience on Twitter."
All Eyes Are on You
How you respond on Twitter is out there for the world to see. It's a public platform so as soon as you use Twitter to respond, your comments are no longer private. Even if you choose to communicate via a direct message, consumers still have the liberty to share your responses and broadcast them for others to view.
It's About Being Appropriate
Considering that Twitter is a public platform, remember to be time-sensitive, friendly and helpful. Set a procedure in place for specific issues so members of your team and act accordingly.
Over to You
Delivering excellent customer support on Twitter isn't easy, nor is running a successful account. The more you actively use and encourage others to use your Twitter accounts, the more questions, reviews and comments you will receive. Encourage consumers to follow you, feature your account in email footers and advertise it on your other social media channels.
Contact us for a free, no obligation social media marketing consultation!
E: contact@differentgravydigital.co.uk
Tel: 0161 706 0004
Why not check out our Digital Marketing Terms Glossary?
About the author:
Marie Harwood is a Digital Marketing Assistant at Different Gravy Digital, Hale, Cheshire.
Different Gravy Digital are a full service Digital Marketing Agency operating in the Hospitality & Leisure, Financial Services, Legal & Property sectors. Products and services range from; 3D & 360° Tours, Website Design & Build, Social Media, Video Production, Search Engine Optimisation (SEO), Content Creation, Email Marketing, Online Feedback / Review Systems and Paid Advertising (Google, Bing and Social Media).
Contact Details:
marie@differentgravydigital.co.uk
0161 706 000
120a Ashley Road, Hale, Altrincham, Cheshire, WA14 2UN