Here's the Latest Rumour About Twitter
Apparently, Twitter is experimenting with a new design, which will see users have a more interactive experience.
Twitter has barely changed for years. While the social media platform has made a few minor tweaks and small feature changes, the general design has roughly been the same for as long as we can remember.
But Twitter's signature design could be about to change. According to reports, Twitter is launching a beta programme for a selected group of uses to participate in. Those selected will try out the new features before they are widely introduced.
According to Tech Crunch, who sat down with Twitter's director of Product Management, the new beta program will operate differently than their usual tests.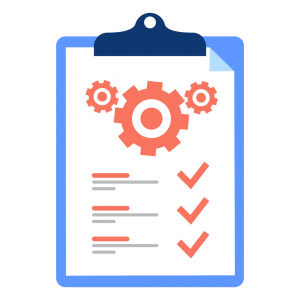 "While there will only be around a couple thousand participants, those accepted will not be under NDA (unlike the Experiments Program). That means they can publicly discuss and tweet about the new features, allowing the wider Twitter community to comment and ask questions.
And unlike traditional betas, where users test nearly completed features before a public launch, the feedback from the beta could radically change the direction of what's being built. Or, in some cases, what's not."
Here's what could be changing soon:
1. Colour Coded Replies
Selected users will be able to try out new colour-coded replies to help differentiate between responses from the original poster of a tweet, users who you follow and those who you do not follow.
The new visual cues will hopefully help users find parts of a thread that they're interested in.
2. Responses Sorted by an Algorithm
A similar algorithmic sorting that Twitter uses for your main timeline could possibly be introduced to your replies.
Twitter already tries to show your replies in a ranked order, usually those from your Twitter friends are displayed at the top.  The platform is hoping those replies and the branches of conversation that come off may become simpler to follow.
3. Farewell Hearts
Twitter are also considering removing hearts and other engagement icons, to streamline the look of replies for users.
While the well-known icons won't completely disappear, they will only appear when you tap on a certain post.
Twitter seems to be keen on providing their users with a seamless experience. Changes to social platforms can sometimes be confusing when they're rolled out to the public, but the beta program should hopefully pick up any accidental errors or flaws in the user experience.
What do you think? Are you excited for Twitter's revamp? Or would you like to keep things just the way they are?