How to Pitch a Guest Post
In this article, we will be sharing our best tips to pitch a guest post.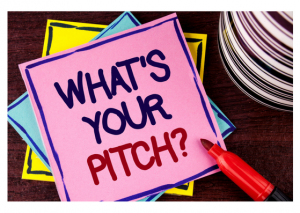 Content marketing has exploded over recent years, so much so that guest blogging is fast becoming a popular trend for businesses to raise their awareness, build relationship, better SEO and reach their target market.
But with the rising trend comes rising competition.
With so many businesses wanting guest blogging opportunities, it's becoming harder to impress a website / blog enough for them to feature your content.
Generic requests just won't make the cut. You need to stand out and show them exactly why they simply can't miss the opportunity to feature your content.
1. Do Your Research
You wouldn't go for a job interview knowing nothing about the company you want to work for, and the same goes for guest blogging.
It's business etiquette to understand what a business is all about – social niceties can go a long way.
Read existing posts, check out their business website, look at their existing (if any) guest posts and understand the general gist of the business.
If you really want your article to be published (with the potential to become a regular guest blogger) then you need to know the relationship with the business / blog is equally as important as the content you produce. Knowing about a business is the foundations of rapport – it shows you're not just using a standard boring email template labelled, "pitch a guest post".
2. Show Your Worth
Whilst typically no money is exchanged for guest blogging, you do have to give a little to get a little.
Remember, the blog / website is interested in what you will bring to their audience. So, what's your content about and what makes it so good?
The blogging platform might get 100's of pitches a week – so swiftly tell them why you'd bring value to their audience in the first few lines.
You might have more to offer … Perhaps you have a good following on social media, maybe you could share the guest blog for your follows to see?
If you have show that you can help the website or blog, then they won't have any incentive to help you.
3. Give Options
Don't go overboard but show them that you really do mean business. You want to impress them, so show they you're open to whatever they need.
Instead of coming up with one article idea, why not suggest 3? You don't have to provide them with too much about your ideas or they might as well just write it themselves but show why each article idea would be of value.
Your Pitch a Guest Post Checklist
Don't over complicate it, to pitch a guest post you need to keep it short, but to the point.
Here's your checklist, make sure you include:
– Who you are, what your business does
– Why your content would be useful to their audience
– A few topics on what you would potentially like to write about
– How this will be of value to their audience
It would have been easy to whip-up a quick template on how to pitch a guest post. But producing your own based on guidelines is so much better. Bring your own voice into your pitch, and not that of a generic template.
Why not check out our Digital Marketing Terms Glossary?
About the author: 
Marie Harwood is a Digital Marketing Assistant at Different Gravy Digital, Hale, Cheshire.
Different Gravy Digital are a full service Digital Marketing Agency operating in the Hospitality & Leisure, Financial Services, Legal & Property sectors.  Products and services range from; 3D & 360° Tours, Website Design & Build, Social Media, Video Production, Search Engine Optimisation (SEO), Content Creation, Email Marketing, Online Feedback / Review Systems and Paid Advertising (Google, Bing and Social Media).
Contact Details:
marie@differentgravydigital.co.uk
0161 706 000
120a Ashley Road, Hale, Altrincham, Cheshire, WA14 2UN