Our 3 Stage Guide to Running a Successful Social Media Campaign
Social Media campaigns begin far before they reach the public. Running a successful Social Media campaign can take days, even weeks, from start to finish. Campaigns can be broken down into 3 main stages, planning, running and reviewing. It's important to tackle one stage at a time to achieve fantastic results.
I'll be discussing what you should consider during each stage to help you run results-driven campaigns in the future.
Planning a Successful Social Media Campaign
Planning is the bread and butter of campaigns.
Don't dive in head first, take your time, think about what you're doing.
Everybody needs to be on the same page, if you're running a campaign for a client with a tight deadline, keep the lines of communication open. If you launch your campaign, when you know it isn't ready, just so it's out for the time your client requested, you may not be doing yourself, your brand, or your client any justice. Some may disagree, but I'd rather a campaign run slightly off time than be sloppy and consequently less effective.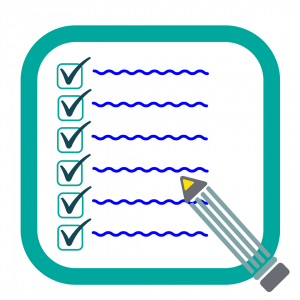 Of course, run campaigns on time, but if planning is taking longer than expected, give it the extra time it needs.
You need to decide your goals. I'm sure most of you think of this anyway, but what's the purpose of running your campaign? Brand awareness? Conversions? Leads? Data?
Are your goals achievable? Don't set yourself up for failure. Be realistic.
Are your goals measurable? You need to be able to track your progress and shift your focus to certain under-performing aspects.
What Social Media Management tool are you going to use? Not only to track your data, but to schedule your posts, monitor your reactions, but to see who you're reaching.
You need a timeline, a start and end date. And perhaps a 'maximum' end date if you need some extra time or just room for error.
What social network /s are you using? Are you going to be reaching your audience? What social platform are your audience likely to be active on?
Who's your target audience? Are you catering to their profile? Are you using the right tone?
What's your budget? Are you going to be using pay-per-click campaigns?
There's a lot of questions I haven't answered, but that's because every business is different, with unique goals and audiences. There isn't necessarily right or wrong answers, but what you think will work best for your business or for a client's.
Planning takes time and preparation, then you can move on to the more interesting part of running your social media campaign!
Running a Successful Social Media Campaign
This is when you need to pay the most attention. Once your campaign is up and running, keep a close eye on it. Check for feedback, reports of broken links, typos or landing pages not loading.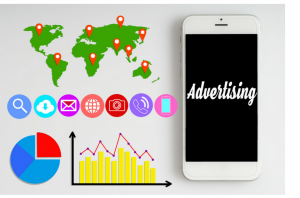 Prepare yourself for negative feedback, it's inevitable that at some point things won't go according to plan. Some people like to voice their concerns, respond politely to any issues to avoid damaging your campaign and brand. Take note of any issues, they'll come in useful for your review.
Have you had any mentions on social media? Perhaps you're running a #Hashtag campaign, to spark conversation and interest about your brand, and your audience are responding, join in too! Respond to positive comments, thank your audience for their interest, maybe follow a few from your business page, share positive comments to help your brand's reputation.
Thanks to your careful planning, your monitoring system will help you to get a general idea of how your campaign is performing. If your campaign isn't as popular as you'd hoped, go back to the drawing board and assess your campaign strategy. These things happen, and the best thing to do is learn and improve for next time.
Running a successful Social Media campaign is all about monitoring what's happening. Act accordingly, listen to your audience and constantly look for ways to improve!
Reviewing Your Social Media Campaign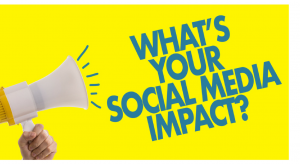 The pressure isn't off just yet. What you do after a Social Media campaign is just important as what you do whilst it's running. Don't let your efforts go to waste.
If you wanted to raise brand awareness, what are you going to do with it? You might have gained more followers, but that alone won't make you profit. How are you going to engage you're newly found followers to turn your leads in to conversions?
If you've ran a contest perhaps thank your participants? They might have not won anything, but it's good manners to appreciate their involvement.
If you ran your campaign to increase your website traffic, or sales, check how much you invested into running a campaign and how much profit you've made.
See what worked and what didn't. Was it running as expected? Did you get the response from your audience you hoped for? Were there any errors? Reviewing isn't just about commenting on what went wrong or what didn't work as anticipated, highlight what went well so you know what strategies are effective.
I've raised a lot of questions, but I haven't given you a straight answer. That's because every campaign is different, and brands will have different strategies that work specifically for their type of business. But, use our general guidelines as the foundation for your campaigns and you'll be one step closer to reaching your goals.
Keep an eye out for my next blog, "5 Tips to Run a Successful Social Media Campaign' where I can hopefully give you some adaptable recommendations of what to 'actually' do to run a successful Social Media campaign!
Still looking for a little extra help? Different Gravy Digital are happy to tackle your next Social Media campaign for you!
0161 706 0004
mg@differentgravydigital.co.uk
About the author:  
Marie Harwood is a Digital Marketing Assistant at Different Gravy Digital, Hale, Cheshire.
Different Gravy Digital are a full service Digital Marketing Agency operating in the Hospitality & Leisure, Financial Services, Legal & Property sectors.  Products and services range from; 3D & 360° Tours, Website Design & Build, Social Media, Video Production, Search Engine Optimisation (SEO), Content Creation, Email Marketing, Online Feedback / Review Systems and Paid Advertising (Google, Bing and Social Media).
Contact Details:
marie@differentgravydigital.co.uk
0161 706 0004
120a Ashley Road, Hale, Altrincham, Cheshire, WA14 2UN