There is No Right Way to Run a Social Media Campaign
But, there are certainly useful guidelines marketers, business owners and managers should consider before launching a campaign. If you are involved in marketing campaigns, here are some useful suggestions.
5 Pointers to Consider Before You Run a Social Media Campaign
Know Who Your Audience Are
You audience can't just be a 'general audience' every time you launch a new campaign. No matter how irresistible your product or service may be, the fact is it won't appeal to everybody.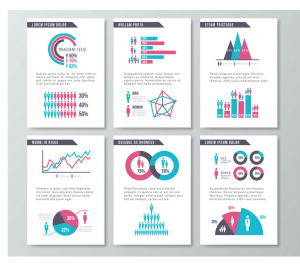 If you open your net too wide, your campaign's message isn't personal or direct and people will dismiss it as just 'another' advert.
It could be beneficial to segment your audience into different categories. Whether it be employment status, industry, age, gender or location. The more refined your audience is, the more you can focus on appealing to specific groups of people.
There will be some exceptions to the rule; large, successful businesses may be so popular across the world they can launch general campaigns to appeal to everybody – partly because of their popularity. But typically, small companies should focus on a specific audience /s to ensure their campaign is most effective.
Let People Know
There are plenty of ways to promote a campaign – but some can be costly.
Sponsored links, pay-per-click, website banners, email campaigns, the list is endless …
Not all forms of advertising come with a price tag. Let your audience get the word out themselves.
Build sharing features into the design of your campaign. Let them share it!
We often take advice from those who we trust. Say someone shares your campaign to their Facebook friends. Their family members could notice it, they're more likely to pay attention to your ad since they value the sharer's opinion.
Provide Some Incentive
Continuing from my previous tip, offering an incentive will attract attention to your campaign.
Let your prize showcase your product or service. If you use a product from another brand, you're advertising for their benefit not yours. An iPad, for instance, may attract a lot of attention from the public because its desirable and expensive, but you could be attracting people who aren't your target market or who aren't interested in your brand, just the prize.
Granted you'll probably get a lot of publicity for offering a free iPad – but show off your own brand! Make your audience want what you offer, let the know why your prize is appealing.
Of course, your business can still offer prizes unrelated to their brand if they prefer. But I think it works best to show your product as an actual prize. You want people to buy your product, so advertise it as an incredible reward for their efforts in your competition.
Use Action—Gating
Most campaigns involve Facebook at some stage.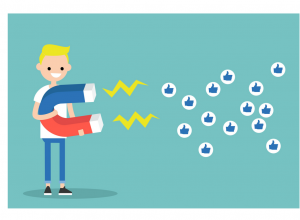 Like-gating, a now disallowed practice on Facebook, has evolved into action-gating. Previously, like-gating allowed businesses to gain a lot of followers very quickly by pushing for likes on their page through their posts. Whilst this seemed disastrous for businesses in 2014 when the change occurred, marketers have another option to increase their following and brand awareness on Facebook.
Action-gating involves asking your users to do something, calling them in to action, to get something from your brand. It could be to share their email address for a discount code, or tag two friends to be entered in a prize draw.
Action-gating isn't limited to Facebook, use it on any social network, email campaign and so on.
Facebook does on occasion announce changes that effect marketers and businessesy6, like the bombshell they dropped a few weeks ago … keep informed on recent changes, 'All About Facebook's Algorithm'.
Do you think Facebook will disallow action-gating too?
Don't Be Too Demanding
Simple forms are probably your best option if they're part of your campaign. It doesn't take much time to fill in a form that requires basic details and an email address, telephone number or information about their demographic.
Only ask for data that you will find most valuable. Or add optional fields in your form so users who have time can fill out the extra information can do so.
If you'd like in-depth detail about your audience, you'll need a good incentive to ensure you get a lot of participants. Your reward should match the amount of effort they have to put in
Drop down boxes are a good idea, or a selection of answers users can just click on, so your market doesn't feel like you're taking up too much time and exit your page.
To Conclude
Run a Social Media Campaign and you will enjoy the rewards. They're easy and they'll help you gather a lot of useful information that you can use for future campaigns.
About the author:
Marie Harwood is a Digital Marketing Assistant at Different Gravy Digital, Hale, Cheshire.
Different Gravy Digital are a full service Digital Marketing Agency operating in the Hospitality & Leisure, Financial Services, Legal & Property sectors. Products and services range from; 3D & 360° Tours, Website Design & Build, Social Media, Video Production, Search Engine Optimisation (SEO), Content Creation, Email Marketing, Online Feedback / Review Systems and Paid Advertising (Google, Bing and Social Media).
Contact Details:
marie@differentgravydigital.co.uk
0161 706 0004
120a Ashley Road, Hale, Altrincham, Cheshire, WA14 2UN