Getting Started with Local Citations and SEO
Local Citations play an important role in boosting your SEO ranking on search engine results pages, SERPS.
In this article, we'll be discussing everything you need to get started with your own business' citations and the importance of doing so.
What is a Local Citation?
A citation is simply an online reference for your business. Search engines like Google will use citations to determine your online authority.
The basic parts of a citation include NAP; your business name, address and phone number.
If a business has moved or there are incorrect citations existing online … then customers and google will get confused. Where are you? What's the correct information? If they can't determine what information is valid you won't be deemed credible.
But, you can provide additional information, like the below;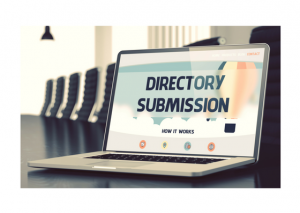 – Business category
– Brief business summary
– Email address
– Fax numbers
– Alternate contact numbers
– Types of payments accepted
– Opening hours
– Media
– Social Media links
– Logo
– Maps / directions
Every citation site is different, and they'll allow different information, but take advantage of the elements available.
Just make sure your NAP is there, they're the most critical parts. The rest of the information is there to assist consumers in finding out more about your business.
You can think of citations as an online business card, they provide the basic but essential information.
Consistency is Key
Pick one format and stick with it. Do not …
– Use abbreviations for your company name on one citation site and not the other
– Consistent address
– The exact same number
Take care with spelling mistakes, even a simple one negatively influences your SEO ranking!
Why? Search engines will spot the inconsistencies which could cause a drop in your local search ranking.
Why Are Citations So Important?
Your Customer Experience
They help consumers find the necessary information about your business. Just like search engines review your details, consumers will do the same. If they research your business and find different citations with conflicting information they may be doubtful your business is legitimate.
Search Engines and SERPS
The number of citations your business has, the accuracy and consistency of them and the quality of the citation site they're featured one with impact your ranking on SERPS. The more accurate, consistent citations your business has the better your chances of having a high ranking.
Equally, if your citations appear like they can't be trusted (i.e. different phone numbers and spelling mistakes) and appear inconsistent this will negative affect your ranking.
Managing Your Citations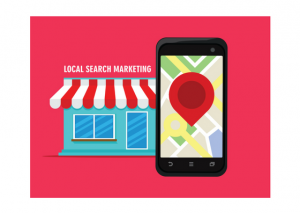 You need to keep on top of your citations and your local listings.
We can't stress enough how important it is for your data to be accurate and up-to-date. If a consumer goes to use your phone number and the number no longer exists, you run the risk of losing the interest of a potential customer.
Citations can also impact your reputation; it's a courtesy to your customers to make sure they've got the relevant information.
Adopt an active approaching to keeping your local citations accurate.
The Bottom Line
Citations let businesses share their data on the internet to maximise the publicity. They can aid discovery and positively influence your ranking on SERPS (if kept accurate and consistent).
There are 100s of local citations available, to give you some of the ideas of whats availabel
According to Bright Local, these are the top citation sites for UK businesses
Want Our Help?
Local citations are one of the key services offered by Different Gravy.
Get in touch for a free, no obligation consultation for more information!
E: contact@differentgravydigital.co.uk
Tel: 0161 706 0004
About the author:
Marie Harwood is a Digital Marketing Assistant at Different Gravy Digital, Hale, Cheshire.
Different Gravy Digital are a full service Digital Marketing Agency operating in the Hospitality & Leisure, Financial Services, Legal & Property sectors. Products and services range from; 3D & 360° Tours, Website Design & Build, Social Media, Video Production, Search Engine Optimisation (SEO), Content Creation, Email Marketing, Online Feedback / Review Systems and Paid Advertising (Google, Bing and Social Media).
Contact Details:
marie@differentgravydigital.co.uk
0161 706 0004
120a Ashley Road, Hale, Altrincham, Cheshire, WA14 2UN