IGTV Video Ideas – Here's What You Could Post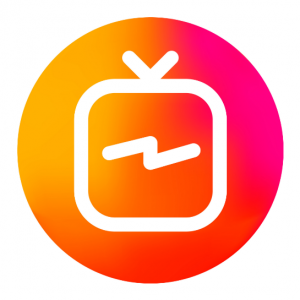 In today's article, we'll be sharing IGTV video ideas to help you kickstart your brand's own channel.
Times are changing, businesses are a lot more open to testing and creating long form video content, in the hope that is delivers better views, engagement and helps them achieve their business goals.
Most of the time, video marketing is associated with content that is around 10 seconds long. Which is with good reason, since our attention spans usually don't last for much longer than that. But, longer videos can often give businesses rewarding results.
With lengthy videos comes more room for creativity. There's plenty of time to play around with and endless choices of video styles to choose from.
Yesterday we wrote about Instagram's latest feature, IGTV. To help you create your own long videos, we've come up with some innovative IGTV video ideas to help you drive audience engagement.
5 IGTV Video Ideas
1. Introductions
Make your debut on IGTV by letting viewers know details about your business, what you do, what you offer and why you're the brand to use.
It's a great way to get feelers out about your business, whilst also being an excellent way to kickstart your own channel or Instagram account.
2. Interviews / Q&A's
It's pretty much impossible to cram a decent Q&A or interview into a 60 second video.
Invite industry leaders, influencers or members of your own team to answer questions your audience are dying to know.
3. Tutorials
Demonstrate how to use your product / service in a how-to video.
You'll probably have noticed tutorials circling around social media, with topics like beauty, cooking, baking and DIY.  But with Instagram only allowing shorter videos, tutorials are often posted in sections. IGTV allows viewers to have a seamless viewing as they watch.
Longer videos give you the chance to go into greater detail and feed your audience all the information they want.
4. Webinars
Webinars eliminate the need to travel, which makes it easier for your target audience to be engaged by your message. If you have knowledge to share, then turn them into IGTV content.
It's a chance for you to be a valuable asset to your target audience, for you to be a source of information and their go-to business.
5. Game Shows
If fit in with your style of business, launching your own game show might be a way to keep your audience coming back for more.
Use your own team, invite members or the public, industry leaders or influencers to join in.
From quizzes to sporting competitions, there's plenty of space to be unique and exciting.
Sneaky Tip
You don't have to use original content …
Re-purpose content from Facebook, YouTube, Instagram Live Videos or piece together shorter videos to create a seamless longer one.
Your videos might need some editing but IGTV is a way to get your previous content circling again. Especially if you showed it through Instagram Live Video and it disappeared after 24 hours.
Quick Top Tips
Create shorter video snippets to advertise your IGTV video
Spread the word about your channel through marketing methods (email marketing, social media and your website)
Experiment with different video lengths and analyse what delivers the best results
Conclusion
It is important brands take advantage of the endless benefits IGTV has to offer. Build your own library of content and watch as your followers convert into customers.
The key to creating longer videos is to be interesting. Take inspiration from other brands within your industry, try and test different styles, be innovative and deliver compelling video content.
So, what content will you be creating?
Why not check out our Digital Marketing Terms Glossary?
About the author: 
Marie Harwood is a Digital Marketing Assistant at Different Gravy Digital, Hale, Cheshire.
Different Gravy Digital are a full service Digital Marketing Agency operating in the Hospitality & Leisure, Financial Services, Legal & Property sectors.  Products and services range from; 3D & 360° Tours, Website Design & Build, Social Media, Video Production, Search Engine Optimisation (SEO), Content Creation, Email Marketing, Online Feedback / Review Systems and Paid Advertising (Google, Bing and Social Media).
Contact Details:
marie@differentgravydigital.co.uk
0161 706 000
120a Ashley Road, Hale, Altrincham, Cheshire, WA14 2UN