Beginners Guide to Sales Emails
Let's talk sales emails.
'Should I even read it?'
'Should I just delete it?'
That's the kind of debate people have before deciding what to do with, yet again, another sales email.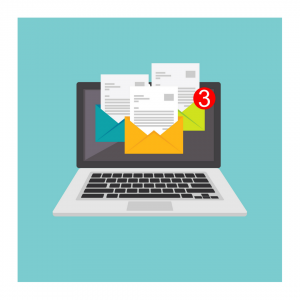 And if you think your potential customers could be having the same mini debate in their head before even reading your message, it's time to act now!
To some, including me, sales emails are often a nuisance. Do we respond, or do we ignore?
Of course, as the sender of the sales email, you want recipients to respond! But how do you get consumers to even open your email and respond? This is a question I'm about to answer …
Designing Your Email From Top to Bottom
1. Your Subject line
Let's start from the beginning, your subject line.
Remember, consumers can get several sales emails a day. So, for yours to stand out from the crowd, keep it short yet intriguing.
You may want to consider including the below in your subject line;
– Direction question
– Suggestions
– Recommendations
For example;
Hello Jane, we have a super quick question for you!
Our mutual friend, Sam, recommended I contact you …
Are you looking for a business opportunity, Ellie?
Have you heard about the latest marketing trend?
Using someone's first name will automatically evoke familiarity between you, the sender, and the consumer.
Although, it isn't difficult to find out a person's name. A lot of companies are already wise to this marketing tactic so, perhaps personalised names where only an effective marketing tactic when it wasn't a common practise.
Use a subject line your typical consumer will be interested in! For example, if your consumer is marketers, using, "Have you heard about the latest marketing trend?" could be a way to entice them to open your sales emails since it's safe to assume they'll want to be up-to-date with new strategies.
Pro Suggestion; Test Your Subject Lines
Different styles will work different for different businesses, so why not split your mailing list in to categories (with an equal number of recipients in each) and test out different subject lines. Once the email campaign has been sent, you'll have a fresh set of insightful analytics ready and waiting to see which style of subject line achieved the most click-through rates.
2. Your Opening Line
Perhaps showing an immediate interest in your consumers could help you achieve higher click-through rates.
One of the biggest downfalls of email campaigns is the abuse it can by senders. Businesses send emails completely irrelevant to their recipients or send a broad message with no exact target audience. (If you want to discover more about how you can speak directly to your target audience, head over to our blog post, Who is Your Business Avatar?).
For recipients to continue to the main body of your content, they need to know that it's going to interest them.
For example, start off with an opening line like;
– I saw you like …
– I noticed you're looking for a career change …
– Do you know you've left some items in your basket?
– Would a discount code come in handy?
– I loved your recent post on …
3. Your Main Body Content
Don't waste time including worthless information to make the email campaign look more substantial. Just get to the point. The more irrelevant information you include, the higher the risk of recipients glancing at your content without a second thought.
Take this space to let your recipients know why you've taken the time to send a message.
If your purpose is to direct them to a landing page, now is the time to persuade them to do so. Perhaps with the offer of a discount code? Or telling them there's information on there they can't possibly miss?
4. Wrapping it Up
As I've already said, don't include every minor detail in your first sales email. Try ending with a question like;
– Are you interested?
– Are you sure you want to miss out?
– Does it make sense for us to have a quick chat?
– Let me know if what we offer is a priority to you, or if not now, sometime in the future.
5. Designing Your Signature
You don't have any limits as to how you can design your signature, but don't let a wacky one distracts recipients from the purpose of your email. Using colours is fine, but perhaps just company colours or subtle ones.
Signatures are a form of branding! What kind of representation do you want your business to have?
Some common features in signatures include;
– Links to social media accounts
– Job position
– Phone number
– Company logo
The Bottom Line
There's no right or wrong way to produce a sales campaign, but if you want your emails to be screaming 'open me', then follow our guidelines and let us know if you notice any improvements to your opening, click-through and conversion rates.
About the author: 
Marie Harwood is a Digital Marketing Assistant at Different Gravy Digital, Hale, Cheshire.
Different Gravy Digital are a full service Digital Marketing Agency operating in the Hospitality & Leisure, Financial Services, Legal & Property sectors.  Products and services range from; 3D & 360° Tours, Website Design & Build, Social Media, Video Production, Search Engine Optimisation (SEO), Content Creation, Email Marketing, Online Feedback / Review Systems and Paid Advertising (Google, Bing and Social Media).
Contact Details:
marie@differentgravydigital.co.uk
0161 706 0004
120a Ashley Road, Hale, Altrincham, Cheshire, WA14 2UN