Why Social Listening is a Must for Businesses
In this article, we'll be covering the basics of social listening – including what it is, why it's important and what it involves.
Social media isn't just a platform to broadcast marketing and advertising. It's an insightful tool for businesses to discover key insights about their business through monitoring social conversations and using the information to improve their overall business strategy.
What is Social Listening?
It's the process of monitoring and collecting data from social networks and online platforms.
There's more to social listening than keeping an eye on mentions and comments about your brand, it's about utilising the information to analyse and modify your current strategies for future actions.
Whether you're looking out for mentions about your brand, customer service, products, competitors or anything related to your business, the new-found information can be used to better your brand.
With social listening brands can …
– Compare one campaign to another
– Review their overall brand image
– Resolve negative comments
– Generate new, innovative ideas
– Create content your audience want to read
– Drive key business decisions
Why Social Listening Is Important
With the rise of social media, consumers can share their honest feedback – both directly and indirectly.
It's all about listening to what the consumer has to say – marketers must go beyond statistics and engagement rates, but instead consider how each consumer personally feels about your brand, competitors or your industry.
It's important because businesses can …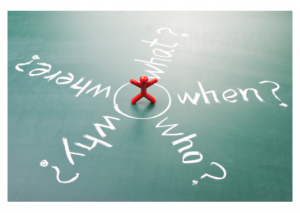 1. Learn More About Your Customers
There's always more to discover about your customers. Uncover what your audience expect from you, what products / services are their favourites and whether or not you're meeting their needs.
2. Explore Social Sentiments
Measure the motions behind your mentions. What's the meaning behind the manner? What tone are they using? Are they angry, happy, neutral, annoyed or impressed?
Looking out for social sentiments adds context to the content – what is it that they're really trying to portray
3. Compare Your Perception with Competitors
If you choose to look out for your competitors, you can get real-time updates about what they're up to, how your audience perceive them and to discover new opportunities.
Then, you can utilise your new-found information to conquer threats and open the doors for better opportunities.
4. Identify Brand Advocates
Perhaps a customer is singing your praises and you notice they have a high social standing or a large following. Reach out to them, maybe send them products to review and test, and encourage them to share their honest thoughts using their influential platforms.
Leverage your fans, identify powerful influencers and build up your credibility online.
How to Get Started
With so much to monitor, it's important you identify the key elements that you need to listen out for.
Build your list of keywords, phrases and topics and build upon it as you go along. Here's a generic list for you to get started:
– Your company name and your competitor's
– Your social handles and your competitor's
– Product / service names and your competitor's
– Popular industry keywords
– Members of your team
– Key influencers within your industry
– Campaign names
– Relevant hashtags
– Your branded hashtags and your competitor's
– Dig deep and go beyond the numbers.
Social listening will enable your business to uncover, analyse and review opinions from your target audience. Use their thoughts to better your own brand, improve your products / servers and build your future business strategy.
Why not check out our Digital Marketing Terms Glossary?
About the author:
Marie Harwood is a Digital Marketing Assistant at Different Gravy Digital, Hale, Cheshire.
Different Gravy Digital are a full service Digital Marketing Agency operating in the Hospitality & Leisure, Financial Services, Legal & Property sectors. Products and services range from; 3D & 360° Tours, Website Design & Build, Social Media, Video Production, Search Engine Optimisation (SEO), Content Creation, Email Marketing, Online Feedback / Review Systems and Paid Advertising (Google, Bing and Social Media).
Contact Details:
marie@differentgravydigital.co.uk
0161 706 000
120a Ashley Road, Hale, Altrincham, Cheshire, WA14 2UN