4 Top Tips for Finding Guest Blogging Opportunities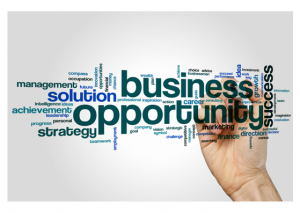 The most challenging part of guest blogging is identifying websites to feature your content. You don't want to fall at the very first hurdle – finding guest blogging opportunities.
Guest blogging usually doesn't involve exchanging money for content. What it offers is much more rewarding in the long run – increased exposure, better conversions, more credibility and long-lasting relationships. Guest blogging is a marketing opportunity, to maximise your success you need to know how to reach out to websites that will help you achieve the best ROI.
Here's the steps you should be taking to find and achieve the best guest blogging opportunities.
To start: Know Your Niche
Knowing your niche will come in handy …
Knowing your niche right away will help you target the right audience, so you know what sites to pitch to.
From an SEO perspective, Google actually pays attention to the kind of links that are leading back to your website. To positively affect your rank on SERPs they need to relevant links. If you're producing content about criminal law, for example, there's little SEO benefit to linking to a restaurant's blog.
Tip 1: Use Your Connections
It's the most logical thing to do first, leverage your relationships. Most people tend to make industry relationships as they progress through their career, or as their business expands. It's likely you already have their trust since you know them and as long as their business is within your niche then it's the perfect arrangement.
Tip 2: Use Google
"Just Google it" Such a common phrase.
Using a keyword (relating to your niche) along with a phrase relating to guest blogging should help you find what you're looking for:
– Niche + be a guest blogger
– Niche + write for us
– Niche + writers needed
– Niche + guest post
– Niche + blogger wanted
It's a simple, yet effective, tactic. Your search results should show websites for are excepting guest posts or who are looking for contributors.
Tip 3: Look on LinkedIn
LinkedIn could come in pretty useful. It's a professional platform, so it's highly likely you'll be connected to like-minded individuals who work within the same industry as you.
As a network partly focused on forming business relationships, you can expect for guest blogging opportunities to come your way, but only if you ask for them.
Tip 4: Social Networking
Other social networks like Instagram, Facebook and Twitter might also come in handy … perhaps implement hashtag marketing to reach the right audience. Use hashtags relevant to your niche so your post gets in front of the right audience. For example, as a restaurant you could use popular hashtags like the following:
– #foodie
– #chefmode
– #foodtips
– #foodstagram
– #cooking
– #recipes
What Makes a Good Guest Blog Host?
For high-quality guest blogging opportunities, you need to know what blogs or websites you should be looking for. When you think you've found a host, check if …
If they're website is within your industry: do they match your target audience?
Whether they're content is relevant to what you intend to post: are they're viewers going to want to read about what you have to say?
Their levels of engagement: do they attract likes, comments and shares?
Distribution strategy: do they use social media? Email campaigns?
Finding guest blogging opportunities is only half the battle. Keep an eye out for our next post where we will be offering our expertise on pitching for a post!
Why not check out our Digital Marketing Terms Glossary?
About the author: 
Marie Harwood is a Digital Marketing Assistant at Different Gravy Digital, Hale, Cheshire.
Different Gravy Digital are a full service Digital Marketing Agency operating in the Hospitality & Leisure, Financial Services, Legal & Property sectors.  Products and services range from; 3D & 360° Tours, Website Design & Build, Social Media, Video Production, Search Engine Optimisation (SEO), Content Creation, Email Marketing, Online Feedback / Review Systems and Paid Advertising (Google, Bing and Social Media).
Contact Details:
marie@differentgravydigital.co.uk
0161 706 000
120a Ashley Road, Hale, Altrincham, Cheshire, WA14 2UN