In this article, we'll be detailing how you can find social media influencers for your industry and why your business needs them.
What Are Social Media Influencers?
An influencer is someone who has established credibility in a specific industry. Through social media platforms, they have access to a large audience with the power to persuade their audience to fulfil an action by virtue of their credibility and platform.
Big names like Kylie Jenner or reality TV stars probably come to mind, but there's actually influencers within every industry that are a lot more reachable. With the right influencer, your business has the unique chance to engage your target audience to increase leads, conversions, sales and ROI.
What Can Social Media Influencers Help You Do?
Social media influencing is essentially word-of-mouth marketing. In fact, 49% of consumers depend on influencer recommendations. Brand's can leverage the trust of influencers to use for their own benefit. Here's a few examples of what social media influencers can do for your business:
– Increase your following on social media
– Boost your brand's credibility
– Encourage consumers to make a purchase
– Bring in more leads and conversions
– Raise your brand awareness
Check out our blog post, "Would a Social Media Influencer Help Your Business?" to find out more.
How to Find Social Media Influencers in Your Industry
1. Defining Your Audience
Before you begin searching, it's important you know exactly who you want to influence. The influencer you use must be targeting the same audience as you …
– Look into your audience's interests
– Who do they typically follow on social media?
– What platforms do they spend most of their time on?
2. Research
Knowing how to find social media influencers can be tricky, but there are plenty of tools to help you:
Buzz Sumo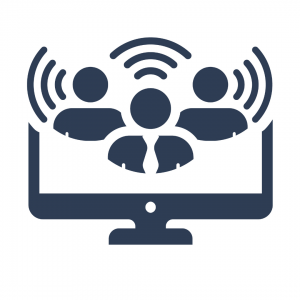 Their software allows you to uncover key influencers on specific topics. Simply type in a topic or keyword (like digital marketing) into their search engine and BuzzSumo does the rest.
LinkedIn
Use the professional platform to find others in and around your industry. Enter keywords or phrases into the search box and see who appears.
Google
Even just doing a plain google search could generate some promising results. Look at blogs, popular websites, groups and conversations and see if potential influencers are hiding in there somewhere.
Twitter
Twitter's advanced search options offers businesses the chance to find specific people who fit a specific niche. Once you know what you want influencers to do for you (whether it be to encourage consumers to buy a product or like your page), you'll be able to find influencers that fit in with your brand.
How to Get Social Media Influencers Onboard
So, you've found the perfect influencers for you, but how do you approach them? Take a look at our quick tips to help you engage you influence influencers:
1. Reach out in a friendly manner
2. Don't unnecessarily spam their accounts with likes and comments just to get noticed
3. Take part in conversations your influencer joins in on
4. Explain why you need their help and what they can do for you
Influencers may charge a fee for working with you, the price will vary depending on their followers and industry …
Are You Ready to Kick Start Your Influencer Campaign?
Treat your influencer relationships as long-term, you might be able to help one another out in the future. With research, thought and careful planning, social media influencing can be the key to boosting your brand.