Checkout Facebook's Latest Feature: Facebook Watch Party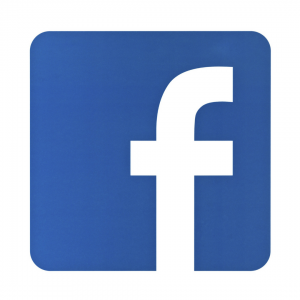 Facebook is leading the way to 'social viewing' with their newest addition, Watch Party.
Their latest feature allows members of a group to watch videos together. Participants can comment and react to the video, whether it is live or recorded.
Erin Connolly, Product Manager, commented, "We've been focused on building new ways to bring people together around video, create connections, and ignite conversations; Watch Party is the next step in bringing this vision to life."
Along with launching Watch Party to all Facebook Groups across the globe, Facebook has launched two new additional features to help everything run smoothly:
– Co-hosting – allows the host of a Watch Party to designate other co-hosts who can add videos and keep the party going
– Crowdsourcing – enables anyone in a Watch Party to suggest videos for the host to add to the Watch Party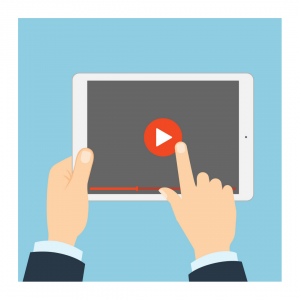 Connolly commented, "Some describe how this shared viewing experience can be used to bridge distance between close friends and family when they can't physically be together. Imagine sitting down to watch a loved one's graduation video with your extended family when they couldn't be there in person, reliving a vacation by sharing videos and swapping memories, or even just hanging out with friends watching funny videos together."
Whilst a Facebook Watch Party would clearly be advantageous for long distance friends and family to connect, there are methods for businesses to implement to make the most out of Facebook's latest feature.
Facebook Watch Party could pave the way for a new marketing strategy. Facebook Groups can already create a community for businesses to build a strong relationship with consumers, promote their products and aid rapport. Watch Parties could deepen the business to consumer relationship even further …
– They could watch and interact with videos together, where the business can show genuine interest in the thoughts of the consumer
– Watch Parties could be an exciting way to share announcements, where businesses can encourage as many consumers to engage with one another
– They could be used to discuss trending industry news, again showing the business has a genuine interest in the consumer
To kickstart the global launch, Facebook lined up a Weekend of Watch Parties, where Facebook Groups from across the globe were able to share Watch Parties and connect their communities from July 27th – July 29th. Here's a few of the groups who participated:
It will be interesting to see how the Facebook community as a whole react to Watch Parties, and whether or not they will be the next big trend for marketers.
Why not check out our Digital Marketing Terms Glossary?
About the author: 
Marie Harwood is a Digital Marketing Assistant at Different Gravy Digital, Hale, Cheshire.
Different Gravy Digital are a full service Digital Marketing Agency operating in the Hospitality & Leisure, Financial Services, Legal & Property sectors.  Products and services range from; 3D & 360° Tours, Website Design & Build, Social Media, Video Production, Search Engine Optimisation (SEO), Content Creation, Email Marketing, Online Feedback / Review Systems and Paid Advertising (Google, Bing and Social Media).
Contact Details:
marie@differentgravydigital.co.uk
0161 706 000
120a Ashley Road, Hale, Altrincham, Cheshire, WA14 2UN